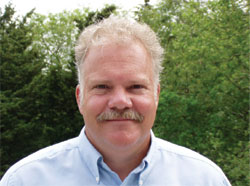 Mark Begley is the Executive Director of the Massachusetts Environmental Management Commission at Camp Edwards on the Massachusetts Military Reservation. He is responsible for assuring that military training at Camp Edwards is compatible with environmental protection standards. Previously, Mr. Begley was Division Director of the hazardous waste site cleanup program at the Massachusetts Department of Environmental Protection.

Mr. Begley developed the Massachusetts Lead Shot Initiative and managed the program for its first six years. Mr. Begley served as co-team leader on the ITRC's Small Arms Team and has assisted in the development of several leading publications on environmental issues at shooting ranges.

Mr. Begley earned a Masters Degree in Environmental Engineering from the School of Engineering at Northeastern University.