Leveraging Resources for Brownfields Revitalization
Sponsored by: U.S. EPA Office of Brownfields and Land Revitalization
Archived: Tuesday, July 26, 2016
View Archive
This is the first in OBLR's webinar series exploring what communities need to know to successfully leverage their available resources to successfully meet their brownfields revitalization challenges. This webinar will discuss available tools and focus on Dubuque, Iowa's successful efforts to leverage its own resources to attract other federal, state, public and private sources of funding and technical assistance.
Presenters:
Patricia Overmeyer, U.S. EPA Office of Brownfields and Land Revitalization (Overmeyer.Patricia@epa.gov)
Teri Goodmann, Assistant City Manager, City of Dubuque, IA (tgoodman@cityofdubuque.org)
Maurice Jones, Economic Development Director, City of Dubuque, IA (mjones@cityofdubuque.org)
Moderators:
Matt Ward, CEO, Sustainable Strategies DC (matt.ward@strategiesdc.com)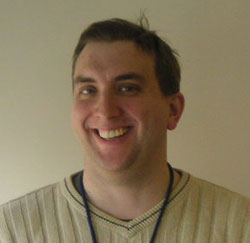 Michael Adam, U.S. EPA Technology Innovation and Field Services Division (adam.michael@epa.gov)
As a Triad advocate, Mike directed the final production of the Management and Interpretation of Data Under a Triad Approach. For the Technology Innovation Program (TIP), Mike serves as POC for various issues and initiatives such as Vapor Intrusion, Decision Support Tools, and the Measurement and Monitoring Technologies for the 21st Century initiative; and is part of the CLUIN management team. Mike has graduate degrees in Plant Physiology (2000, Iowa State) and Environmental Engineering (2003, Nebraska-Lincoln), and was a staff Research Assistant in Environmental Soil Science at Nebraska-Lincoln before joining the Technology Innovation Program at the EPA in late 2004.
Webinar Slides and References:
Download Slide Presentation in:
Webinar Slides and References:
Download Slide Presentation in:
Additional Resources:
If you have a suggested topic or idea for a future CLU-IN internet seminar, please contact:
Jean Balent
Technology Integration and Information Branch
PH:
202-566-0832 |
Email:
balent.jean@epa.gov
Michael Adam
Technology Integration and Information Branch
PH:
202-566-0875 |
Email:
adam.michael@epa.gov