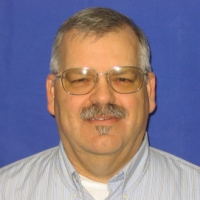 Daniel Hickman is the manager of the Technical Services section of the Oregon DEQ Laboratory and Environmental Assessment Division. He has worked as an analyst and manager in the environmental laboratory for 33 years. He also has experience in air, water and waste field activities.

He has been a drinking water laboratory assessor since 1995 and NELAC assessor since 2000. Oregon became a NELAC Accreditation Body in February 2000 and currently accredits laboratories nationally for most technologies in Air, Drinking Water, Non-Potable Water, Solids and Chemical Waste, and Biological Tissue.

Mr. Hickman has been involved with NELAC, INELA, and TNI since 1995 and has been on a number of committees and boards over the years. He is currently a member of the Laboratory Accreditation System Committee, Chair of the National Database Committee, and Chair of the NELAP Board.