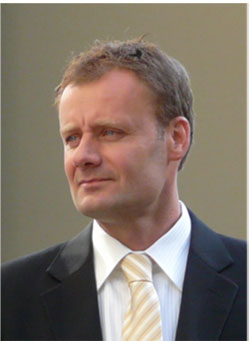 Laurent Bakker is a Business and Project Manager based in the Netherlands, with a wide variety of professional experience gained over 20 years. He has two specialized Masters from the University of Wageningen in the Netherlands; 'Hydrology and Water Management' and 'Soil Physics'.

For many years Laurent Bakker has leaded an international team of 50 staff involved in the project management, investigation and assessment of (industrially) contaminated sites (both land and groundwater) prior to acquisition, divestment or redevelopment. Laurent Bakker is now responsible for the international business development, innovation and knowledge transfer in the field of Soil & Groundwater Remediation in Tauw Group.

Laurent Bakker has acted as a Project Manager in numerous large contaminated soil projects for the Multinational Industry as well as for public bodies. Laurent Bakker has substantial training in management skills, negotiations and mediation.

Laurent Bakker has been involved in discussions and platforms on Sustainable Soil Remediation for many years. Laurent Bakker and his international team have worked on the development of decision support tools like REC, ROSA and a carbon footprint model for the last ten years.

Laurent Bakker is member of the European NICOLE Network and is chairing the Service Providers Group since October 2008. Beside that Laurent Bakker is chair of the Commission Fieldwork Soil Investigation of the Dutch Standardisation Institute (NEN) and is therefore involved in the international business on standardisation (CEN/ISO) and is member of the Netherlands Soil Partnership (NSP).