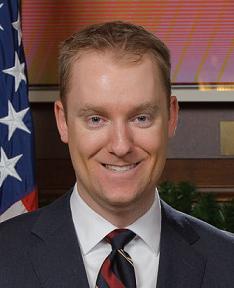 Craig Boehr currently serves as an attorney for the Environmental Protection Agency's Office of Enforcement and Compliance Assurance.

Mr. Boehr received a Bachelor of Arts in Political Science from the University of California, Berkeley, in 2002. He received his law degree from the University of San Diego School of Law, where he was an Executive Editor for the San Diego Law Review. As a law student, he clerked at the Environmental Enforcement Section of the United States Department of Justice. He also interned at San Diego Coastkeeper's Environmental Law and Policy Clinic, and was a research assistant at the Energy Policy Initiatives Center, a non-profit academic and research center that studies energy policy issues affecting the San Diego region and California.

Mr. Boehr began his current position at EPA in 2011 at the Office of Site Remediation Enforcement's Policy and Guidance Branch. He specializes in enforcement issues related to the 2002 Brownfields Amendments to Superfund, institutional controls, and the reuse of contaminated properties. Additionally, he provides support to EPA's environmental justice mission.