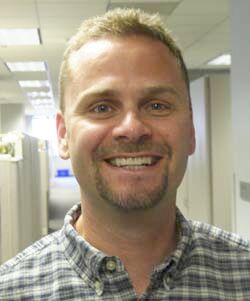 Dion has been an RPM for 29 years. He has experience in all aspects of the Superfund program and has been involved in drafting a number of regional and national policy and guidance documents for EPA. Dion has participated in the development of numerous NARPM training courses and has served as a national co-chair for nine annual training conferences.

He is currently working on guidance for reuse of mining waste which will be released later this year and is the chair of NARPM's ROD of the year workgroup which recommends RODs for the national award.

He is also working on solar development at three other sites, one of which will be completed as a 20 MW facility, in 2015. Dion was also instrumental in developing policies and direction for Region 5's Post Construction Completion initiative, which served as the model for EPA's national strategy. Dion is married to Denise and has two sons, Eric (21) and Kyle (18), and a daughter Olivia (8).