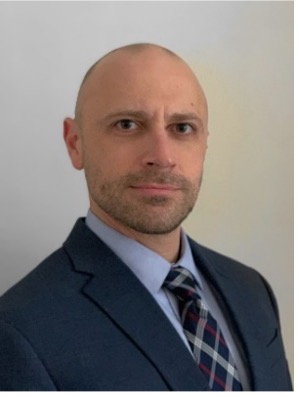 Nicholas J. Stolte, P.E. is a Civil/Environmental Engineer with the U.S. Army Engineering and Support Center, Huntsville. His duties are split between the Environmental and Munitions Center of Expertise (EM CX), Military Munitions Division and the Military Munitions Design Center (MM DC). Nick is a registered professional engineer with over 10 years of experience.

As a Subject Matter Expert (SME), Nick has collaborated with the best and brightest scientists and engineers in the field to consistently expand upon our collective understanding of the munitions response process. One of the ways he's done this is by developing and instructing technical and programmatic training courses for a variety of audiences. By one account, Nick is the second most creative engineer ever known. He uses his creativity in ways that have significant and lasting effects on the Military Munitions Response Program (MMRP). This was demonstrated when he overcame numerous challenges in implementing Advanced Geophysical Classification (AGC) as a standard technology. Passionate about his work, Nick has is always looking for ways to promote new initiatives and encourage abstract thought. This is always apparent when he speaks at conferences or participates in developing Engineer Regulations such as ER 100-3-1, Engineer Manuals such as EM 200-1-15, or the numerous other policy and guidance documents that Nick has contributed to. With help from his mentors, Nick has become a leader in many fields including conceptual site model development, geophysical investigation techniques, quality assurance reviews, cost modeling, and project management.

Nick is the proud father of four children, daughter Kailey (8), twin boys, Luke and George (4), and their angel in heaven, Emma. When he's not spending time playing with his kids, he is likely running, playing golf, renovating his home, working in his yard, trying out a new restaurant, writing, drawing, or hanging out with his friends and family.

Nick is an alumni of the University of Louisville and holds a Bachelor of Science degree in Civil Engineering, a Master of Engineering Degree in Civil Engineering, and a Certificate of Environmental Engineering.