Characterization and Remediation of Fractured Rock
Sponsored by: Interstate Technology and Regulatory Council
Go to Archive

In 2017, ITRC recognized that characterization and remediation of contaminated groundwater in fractured rock had not been conducted or studied as broadly as groundwater at unconsolidated porous media sites. This unfamiliarity and lack of experience can make fractured rock sites perplexing. This situation is especially true in portions of the U.S. where bedrock aquifers are a primary source of drinking and process water and demands on water are increasing. As a result, remedial activities often default to containment of contaminant plumes, point of use treatment and long-term monitoring rather than active reduction of risk. However, this attitude does not incorporate recent advances in the science and technology of fractured rock site characterization and remediation.
The basis for this training course is the ITRC guidance: Characterization and Remediation of Fractured Rock. The purpose of this guidance is to dispel the belief that fractured rock sites are too complex to characterize and remediate. The physical, chemical and contaminant transport concepts in fractured rock have similarities to unconsolidated porous media, yet there are important differences. These differences are the focus of this guidance.
By participating in this training class, you should learn to:
Use ITRC's Fractured Rock Document to guide your decision making so you can:

Develop quality Conceptual Site Models (CSMs) for fractured rock sites


Set realistic remedial objectives


Select the best remedial options

Accessibility, Recording, and Content Disclaimer

Rehabilitation Act Notice for Reasonable Accommodation

It is EPA's policy to make reasonable accommodation to persons with disabilities wishing to participate in the agency's programs and activities, pursuant to the Rehabilitation Act of 1973, 29 U.S.C. 791. Any request for accommodation should be made to at or , preferably one week or more in advance of the webinar, so that EPA will have sufficient time to process the request. EPA would welcome specific recommendations from requestors specifying the nature or type of accommodation needed. Please note that CLU-IN provides both alternate phone call-in options and closed captioning for all webinars, and requests for these specific accommodations are not necessary.

Webinar Recording

By participating in this CLU-IN webinar, you automatically agree to authorize recording of audio and visual content presented during this live event and consent to subsequent use of this recording in the public domain by the U.S. Environmental Protection Agency. This recording may include questions, comments and poll responses provided by you during the live event in addition to your name, voice, image or likeness. This recording will be made available after the conclusion of the live event as part of the CLU-IN webinar archives, and will remain available indefinitely. If you do not wish to consent to the recording, please do not join the live event, and contact Jean Balent at 202-566-0832 or balent.jean@epa.gov to discuss your concerns.

Content Disclaimer

This webinar is intended solely to provide information to the public. The views and opinions expressed as part of this webinar do not necessarily state or reflect those of the U.S. Environmental Protection Agency. It is not intended, nor can it be relied upon, to create any rights enforceable by any party in litigation with the United States, or to endorse the use of products or services provided by specific vendors. With respect to this webinar, neither the United States Government nor any of their employees, makes any warranty, express or implied, including the warranties of merchantability and fitness for a particular purpose, or assumes any legal liability or responsibility for the accuracy, completeness, or usefulness of any information, apparatus, product, or process disclosed, or represents that its use would not infringe privately owned rights.
Presenters: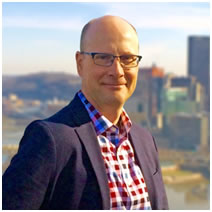 Jeffrey Hale, Woodard & Curran (jhale@woodardcurran.com)
Jeffrey Hale provides consultation for challenging environmental and natural resources issues with emphasis on fractured rock, complex sites, emerging issues, remediation, liability management, and environmental forensics. Jeff has presented at many conferences on the topic of fractured rock characterization and remediation and served as an invited panelist at the NGWA Focus Conference on Fractured Rock and Eastern Groundwater Regional Issues. He has been involved with ITRC since 2014 as a principal contributor to the Characterization and Remediation in Fractured Rock document, and he serves as a section leader for the ITRC PFAS team. Jeff received a B.S. in Earth Sciences from Penn State in 1993, an M.S. in Geology from the University of Akron in 1995, and an M.S. in Engineering Management from Point Park University in 2008. He is licensed as a Professional Geologist in Pennsylvania.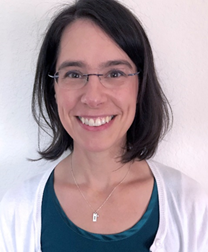 Melissa Boyson, Environmental Resources Management (melissa.boysun@erm.com)
Melissa Boysun is a Project Geologist for Environmental Resources Management in Zurich Switzerland. Melissa has worked as a geologist and consultant for ERM since 2012, and prior to that with Tetra Tech and AECOM from 2005 to 2012. Her work currently involves site investigation and remediation at midstream and downstream oil and gas facilities, wood preserving sites, and landfills. Prior to 2012, Melissa worked as a consultant on Department of Defense facilities, which included multiple investigations and pilot studies at fractured rock sites. She presented results from site investigations at fractured rock sites at the Battelle Conference in California and at AquaconSoil in Belgium. Melissa has contributed to ITRC as a team member for the Remediation of Fractured Bedrock Team and the LNAPL Update Team. She earned a bachelor's degree in Geology from Montana State University in 1999 and a master's degree in Geology from the University of Southern California in 2004.
Dan Bryant, Ph.D., Woodard & Curran (dbryant@woodardcurran.com)
Dan Bryant, Ph.D., is In-Situ Remediation Practice Leader for Woodard & Curran in East Windsor, New Jersey. Dan has worked in the field of in-situ chemical and biological remediation methods since 1997. Dan holds three patents related to biological and chemical in-situ treatment technologies of organic and inorganic contaminants in soil and groundwater. Dan is particularly involved in design and implementation of in-situ chemical oxidation projects in the U.S. and Europe. Dan has contributed to the ITRC since 2008 as a member of the Integrated DNAPL Site Strategies team. Dan earned bachelor's and master's degrees in geology from the University of Florida in Gainesville, Florida in 1988 and 1990, respectively, and a Ph.D. in geology from Columbia University in New York City, New York, in 1995.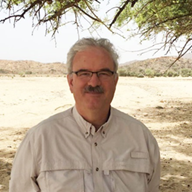 John Daughtery, CDM Smith (doughertyjn@cdmsmith.com)
John N. Dougherty is a senior hydrogeologist at CDM Smith in Edison, New Jersey. Since joining CDM Smith in 1999, John has developed extensive experience applying a range of site characterization tools and drilling methods to the hydrogeologic characterization of groundwater contamination at fractured bedrock sites in New York, New Jersey, Kansas, Puerto Rico, and Massachusetts. At these sites, John applies site characterization tools including borehole geophysical logs (e.g. caliper, natural gamma, formation resistivity, fluid temperature and conductivity, and heat pulse flow meter), FLUTe transmissivity profiling, matrix diffusion sampling, and passive flux meters. John uses software to analyze geophysical logs, develop cross sections, and prepare stereo nets, to develop a conceptual groundwater flow model and design monitoring wells. In 2015 John worked with the US EPA Office of Research and Development and the University of Florida to test the Fractured Rock Passive Flux Meter (FRPFM), which is a new tool for characterizing mass flux/mass discharge in fractured rock, and was the principal author of the project report. John has also worked on water supply projects in Tanzania and Saudi Arabia which also utilized borehole geophysical tools. Since 2014 John has been a member of the Interstate Technology and Regulatory Council "Characterization and Remediation in Fractured Rock" team currently developing guidance and training for fractured rock site characterization and remediation. John earned a bachelor's degree in geosciences from The Pennsylvania State University in State College, PA in 1983. John is a Professional Geologist in Arkansas, Florida, and Pennsylvania.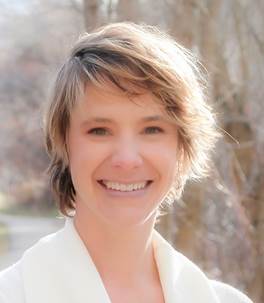 Tamzen W. Macbeth, CDM Smith Inc. (macbethtw@cdmsmith.com)
Tamzen Macbeth is a Vice President at CDM Smith out of Helena, Montana. She has worked for CDM since 2009. Previously, she worked for 7 years at North Wind Inc. Tamzen is an environmental engineer with an interdisciplinary academic and research background in microbiology and engineering. She specializes in the development, demonstration and application of innovative, cost-effective technologies for contaminated groundwater. Specifically, she is experienced in all aspects of remedies from characterization to remediation for DNAPLs, dissolved organic, inorganic, and radioactive contaminants under CERCLA and RCRA regulatory processes. She has expertise in a variety of chemical, biological, thermal, extraction and solidification/stabilization remediation techniques as well as natural attenuation. Her current work focuses developing combined technology approaches, and innovative characterization techniques such as mass flux and mass discharge metrics. Since 2004, Tamzen has contributed to the ITRC as a team member and instructor for the ITRC's Bioremediation of DNAPLs, Integrated DNAPL Site Strategy, Molecular Diagnostics and DNAPL Characterization teams. Tamzen earned a bachelor's degree in Microbiology in 2000 and a master's degree in Environmental Engineering in 2002 both from Idaho State University in Pocatello, Idaho, and a doctoral degree from in Civil and Environmental Engineering in 2008 from the University of Idaho in Moscow, Idaho.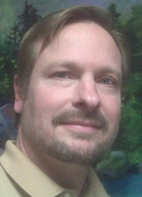 Michael Gefell, Anchor QEA, LLC (mgefell@anchorqea.com)
Michael Gefell is a principal scientist at Anchor QEA, LLC, in Lakewood, Colorado. Mike began his career in environmental site assessment and remediation in 1989. His primary areas of interest include quantitative hydrogeology, fractured bedrock, NAPL assessment, groundwater/surface water interaction, innovative site characterization methods, modeling, and remedial design. His current project responsibilities include hydrogeology and fate-and-transport assessment for sites involving fractured bedrock and groundwater/surface water interactions. Before joining Anchor QEA, Mike worked for 25 years at BBL and then ARCADIS US, where he served as the site investigations discipline leader and innovation director. Mike has participated on the LNAPL and Fractured Rock teams for the ITRC. Since 1994, he has served as the lead hydrogeologist for the SRSNE Superfund Site, which is presented as "Case Study 1" in this training. Mike is an associate editor of Groundwater journal and received the 2013 Technology Award from the National Ground Water Association. He earned a bachelor's degree in geological sciences from Cornell University in 1986 and a master's degree in geology from the University of California, Davis, in 1989. Mike is a licensed Professional Geologist in the states of Georgia, New York, North Carolina, and Pennsylvania.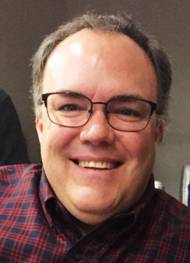 Kristopher McCandless, Virginia Department of Environmental Quality (kristopher.mccandless@deq.virginia.gov)
Kristopher (Kris) McCandless has worked for the Virginia Department of Environmental Quality (DEQ) in Woodbridge, Virginia since 2015. As an Environmental Geologist in the petroleum storage tank remediation division, he manages the characterization and remediation of numerous leaking petroleum storage tank sites, as well as assists the Land Protection Program with chlorinated solvent sites. Kris has spent most of his career as a project manager and hydrogeologist in the environmental consulting field. In the past two decades, his projects were focused on investigating and managing petroleum and chlorinated solvent sites in the Mid-Atlantic Piedmont states. Kris spearheaded investigations for Alternate Water Supplies for the DEQ Petroleum Program for State Lead sites as a contractor for DEQ, including locating new supply well locations, tracking groundwater flow through fractured media, performing packer testing to sample and isolate impacted zones within a supply well, performing pump tests in fractured rock, and assessing bedrock sites for remediation of chlorinated solvents. While reaping the benefits of many ITRC webinars during his consulting career, Kris joined the Fractured Bedrock team soon after employment with DEQ. Kris is actively engaged as a chapter lead for the ITRC Optimization of In situ Remediation team beginning in 2018. Kris earned his Bachelor of Science degree in Geology from George Mason University in 1988 in Fairfax, Virginia and is a Certified Professional Geologist (CPG) in Virginia.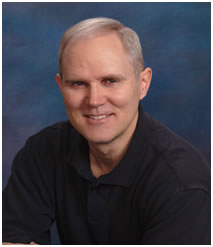 Ted Tyler, Cardno now Stantec (ted.tyler@cardno-gs.com)
Remediation and Treatment Technologies
Ted Tyler has 28 years of experience as a project manager and engineer providing soil, groundwater, wastewater, and air quality assessment, treatment design, permitting, construction management, and operations and maintenance services. His work has entailed sites impacted by chlorinated solvents (e.g., PCE, TCE, CT, TCA, etc.); 1,4-dioxane, PFAS, gasoline, diesel and jet fuels; perchlorate; dioxins/furans; pesticides and herbicides, metals (e.g., Cr(VI)., arsenic, etc.). He is experienced in selecting and implementing the right solution for contaminated sites including the use of physical, biological, and chemical treatment technologies, and holds a U.S. Patent for an in situ bioremediation process (No. 8,580,114). He has developed column, bench, and field pilot studies to further evaluated treatment technologies prior to implementation. Mr. Tyler is a long-term member of the Interstate Technology and Regulatory Council (ITRC) and is a frequent presenter/author regarding assessment and treatment technologies at conferences such as Battelle.
Moderator:
ITRC Training Program (itrc@itrcweb.org)

Webinar Slides and References:
ITRC FracRx zoom 021022pdf:
Thank you for participating in our webinar. We would like to receive any feedback you might have that would make this service more valuable.
Help & FAQs
Zoom Resources
This seminar will be delivered through Zoom. Participants are encouraged to update to the latest version of the Zoom application for the best experience. If you are unable to install the Zoom application, most functions will be available if you join just using a modern web browser such as Chrome, Edge or Firefox. We strongly encourage you to run the Zoom Meeting Test prior to attending this seminar. Technical support on the day of the seminar will be very limited and subject to significant delays.
Rehabilitation Act Notice for Reasonable Accommodation
It is EPA's policy to make reasonable accommodation to persons with disabilities wishing to participate in the agency's programs and activities, pursuant to the Rehabilitation Act of 1973, 29 U.S.C. 791. Any request for accommodation should be made to at or , preferably one week or more in advance of the seminar, so that EPA will have sufficient time to process the request. EPA would welcome specific recommendations from requestors specifying the nature or type of accommodation needed, such as closed captioning.
with any additional questions
If you have a suggested topic or idea for a future CLU-IN internet seminar, please contact:
Jean Balent
Technology Integration and Information Branch
PH:
202-566-0832 |
Email:
balent.jean@epa.gov
Michael Adam
Technology Integration and Information Branch
PH:
202-566-0875 |
Email:
adam.michael@epa.gov