In the News
Upcoming Events
May 22-26 Palm Springs Battelle Conference on remediation of chlorinated and recalcitrant compounds
June 21-24 American Solar Energy Society Solar 2022 national conference in Albuquerque
June 27-29 Water Environment Federation Stormwater Summit 2022 in Minneapolis
The fall meeting of the Federal Remediation Technologies Roundtable (FRTR) focused on remedy protectiveness and climate resilience in site cleanups. View the session 1 and session 2 presentations of this virtual event and explore related links such as the FRTR-compiled summary of related policies, guidance and implementation tools.
Featured Site-Specific Profile
A wind-driven soil vapor extraction (SVE) system is used at the Former Ferdula Landfill Superfund site in Frankfort, New York, to remove volatile organic compounds from the subsurface. The system involves a mechanical windmill with 12-foot blades and auxiliary equipment that produce an average vapor flow of more than 9,000 cubic feet per day, thereby avoiding conventional air blower use and associated air emissions. Operation and maintenance costs for the full wind-driven system average about $500 each year. *Update*


Site investigations at the Kerr-McGee Navassa Superfund site in Navassa, North Carolina, have involved BMPs such as deploying direct- and remote-sensing technologies, direct-push and vibratory drilling technologies, and passive sampling techniques. The site comprises about 70 acres formerly occupied by a wood treating facility and about 30 acres of a tidal wetland area near the Brunswick River. The BMPs have enabled collection of surface and subsurface data in noninvasive manners, minimized generation of waste, and improved overall efficiencies of investigative activities. *New*


Greener Cleanup Bulletins
Incorporating Sustainable Environmental Practices into Remediation of Contaminated Sites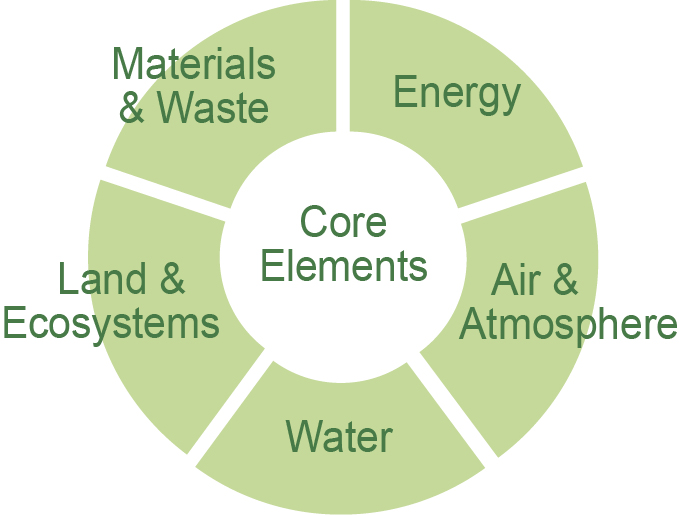 The Policies & Strategies
Incorporating BMPs relating to...
Find more information on ...