Vapor Intrusion Mitigation (VIM-1) - A Two Part Series
Sponsored by: Interstate Technology and Regulatory Council
Archived: Thursday, January 13, 2022

The Vapor Intrusion Mitigation training is a series of eight (8) modules, presented over two sessions.

The Vapor Intrusion Mitigation training series provides an overview of vapor intrusion mitigation and presenting information from the ITRC fact sheets, technology information sheets, and checklists (VIM-1, 2021):


Session 1:

Introduction & Overview of Vapor Intrusion Mitigation Training Team
Conceptual Site Models for Vapor Intrusion Mitigation
Public Outreach During Vapor Intrusion Mitigation
Rapid Response & Ventilation for Vapor Intrusion Mitigation
Remediation & Institutional Controls
Session 2:

Active Mitigation Approaches
Passive Mitigation Approaches
System Verification, OM&M, and Exit Strategies
When certain contaminants or hazardous substances are released into the soil or groundwater, they may volatilize into soil gas. Vapor intrusion (VI) occurs when these vapors migrate up into overlying buildings and contaminate indoor air. ITRC has previously released guidance documents focused on VI, including the "Vapor Intrusion Pathway: A Practical Guidance" (VI-1, 2007) and "Petroleum Vapor Intrusion: Fundamentals of Screening, Investigation, and Management" (PVI, 2014). However, ITRC has received multiple requests for additional details and training on mitigation strategies for addressing this exposure pathway.
The
ITRC Vapor Intrusion Mitigation Team
(VIMT) created ten fact sheets, 16 technology information sheets, and 4 checklists with the goal of assisting regulators during review of vapor intrusion mitigation systems, and helping contractors understand the essential elements of planning, design, implementation, and operation, maintenance and monitoring (OM&M) of mitigation systems.
After the Vapor Intrusion Mitigation series, you should understand:
How to locate and utilize the VIM-1 fact sheets, technology information sheets, and checklists
The importance of a VI mitigation conceptual site model
How public outreach for VI mitigation differs from other environmental matters
When to implement rapid response for vapor intrusion and applicable methodologies
The differences between remediation, mitigation, and institutional controls
Available technologies for active and passive mitigation, and design considerations for various approaches
How/when/why different mitigation technologies are appropriate
How to verify mitigation system success, address underperformance, and develop a plan for discontinuing a mitigation system
We encourage you to use the ITRC Vapor Intrusion Mitigation work products (VIM-1) and these training modules to learn about vapor intrusion mitigation and how you can apply these best practices to improve decision-making at your sites. For regulators and other government agency staff, this understanding of vapor intrusion mitigation can be incorporated into your own programs.

While the training makes every effort to keep the information accessible to a wide audience, it is assumed that the participants will have some basic technical understanding of chemistry, environmental sciences, and risk assessment. As with other emerging contaminants, our understanding of vapor intrusion mitigation continues to advance. This training provides the participants with information on areas where the science is evolving and where uncertainty persists.

Accessibility, Recording, and Content Disclaimer
Rehabilitation Act Notice for Reasonable Accommodation
It is EPA's policy to make reasonable accommodation to persons with disabilities wishing to participate in the agency's programs and activities, pursuant to the Rehabilitation Act of 1973, 29 U.S.C. 791. Any request for accommodation should be made to the ITRC Training Program at 202-266-4932 or , preferably one week or more in advance of the webinar, so that EPA will have sufficient time to process the request. EPA would welcome specific recommendations from requestors specifying the nature or type of accommodation needed. Please note that CLU-IN provides both alternate phone call-in options and closed captioning for all webinars, and requests for these specific accommodations are not necessary.
Webinar Recording
By participating in this CLU-IN webinar, you automatically agree to authorize recording of audio and visual content presented during this live event and consent to subsequent use of this recording in the public domain by the U.S. Environmental Protection Agency. This recording may include questions, comments and poll responses provided by you during the live event in addition to your name, voice, image or likeness. This recording will be made available after the conclusion of the live event as part of the CLU-IN webinar archives, and will remain available indefinitely. If you do not wish to consent to the recording, please do not join the live event, and contact Jean Balent at 202-566-0832 or balent.jean@epa.gov to discuss your concerns.
Content Disclaimer
This webinar is intended solely to provide information to the public. The views and opinions expressed as part of this webinar do not necessarily state or reflect those of the U.S. Environmental Protection Agency. It is not intended, nor can it be relied upon, to create any rights enforceable by any party in litigation with the United States, or to endorse the use of products or services provided by specific vendors. With respect to this webinar, neither the United States Government nor any of their employees, makes any warranty, express or implied, including the warranties of merchantability and fitness for a particular purpose, or assumes any legal liability or responsibility for the accuracy, completeness, or usefulness of any information, apparatus, product, or process disclosed, or represents that its use would not infringe privately owned rights.
Presenters: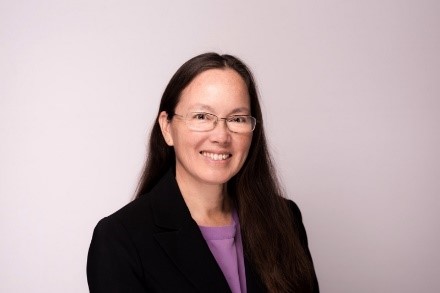 Lila Beckley, P.G., GSI Environmental (lmbeckley@gsi-net.com)
Lila Beckley is a Senior Geologist at GSI Environmental, Inc., in Austin, Texas, with more than 25 years of experience in the environmental field. Since joining GSI in 2007, she has been involved with numerous environmental assessments, litigation support, and other projects. Vapor intrusion is one of her focus areas. She has conducted VI research, investigation, and mitigation programs at sites around the U.S.; developed investigation protocols, guidance, and training; and authored peer-reviewed journal articles. Prior to joining GSI, Lila worked in remediation programs at the Texas Commission on Environmental Quality, in various roles ranging from project to program management.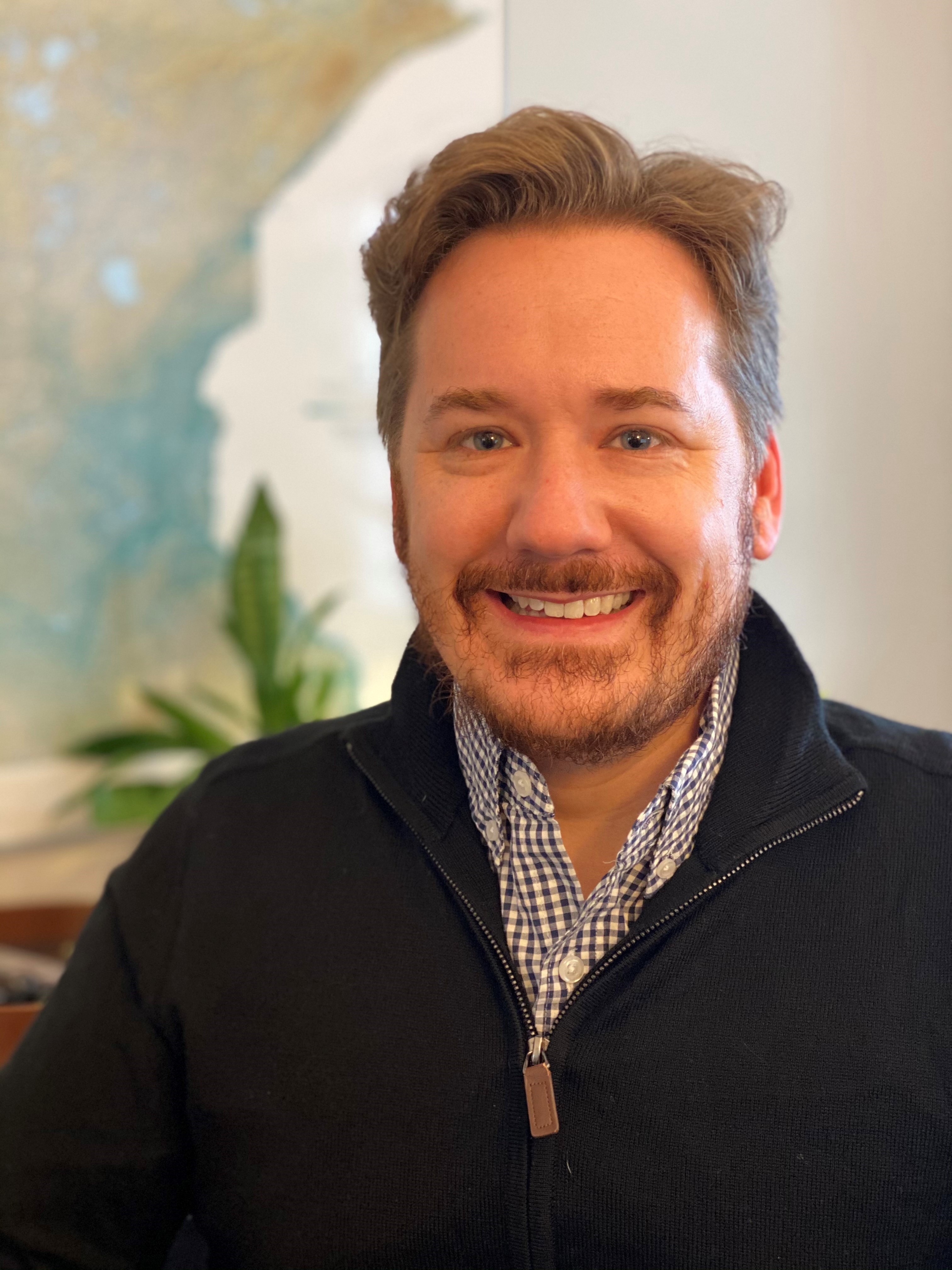 Eric Blodgett, P.E., Barr Engineering (eblodgett@barr.com)
Eric Blodgett is a Senior Environmental Engineer with Barr Engineering Co. in Minneapolis, Minnesota. Mr. Blodgett has 15 years of experience in environmental engineering and consulting. His focus is on vapor intrusion, and his experience includes developing investigative work plans and reports; conducting, overseeing, and providing training on soil vapor sampling methodologies; and designing and overseeing the installation of vapor intrusion mitigation systems. Eric has applied his vapor intrusion expertise across the United States at voluntary, Superfund, petroleum, and landfill sites. Mr. Blodgett received his Bachelor of Chemical Engineering from the University of Minnesota - Twin Cities, in 2004, and is a licensed professional engineer in Minnesota and Iowa.
Jennifer Borski, Wisconsin Department of Natural Resources (jennifer.borski@wisconsin.gov)
Jennifer Borski transitioned to the Vapor Intrusion Team Leader position with the Wisconsin Department of Natural Resources (WDNR) in June 2019. She leads the state's Drycleaner and Vapor Intrusion Team (DVIT) within the Remediation and Redevelopment (RR) Program. The team works to identify policy issues, develop guidance, and provide training regarding the vapor intrusion pathway and state's Dry Cleaner Environmental Response Program. Jennifer also serves as the WDNR's liaison with the Wisconsin Department of Health Services related to vapor intrusion issues. Prior to June 2019, Jennifer served WDNR for 20 years as a Hydrogeologist in the RR Program regulating the investigation, remediation, and redevelopment of contaminated properties in east-central Wisconsin. Jennifer graduated from the University of Wisconsin - Eau Claire, in 1996, with a Bachelor of Science degree in Geology and Mathematics.
John Boyer, Geosyntec (jboyer@geosyntec.com)
John Boyer is a Senior Consultant in Geosyntec Consultant's groundwater practice. Prior to joining Geosyntec in 2019, he served for 30 years as an environmental scientist with the New Jersey Department of Environmental Protection (NJDEP). While with NJDEP, Mr. Boyer served as principal in the development of a vapor intrusion policy for the State of New Jersey. He co-authored "NJDEP Vapor Intrusion Guidance" in 2005 and all subsequent Technical editions through 2018. Concurrently, Mr. Boyer has participated with the Interstate Technology & Regulatory Council (ITRC) since 2004. He held the positions of Co-Chair for both the ITRC's Vapor Intrusion Team and Petroleum Vapor Intrusion Teams.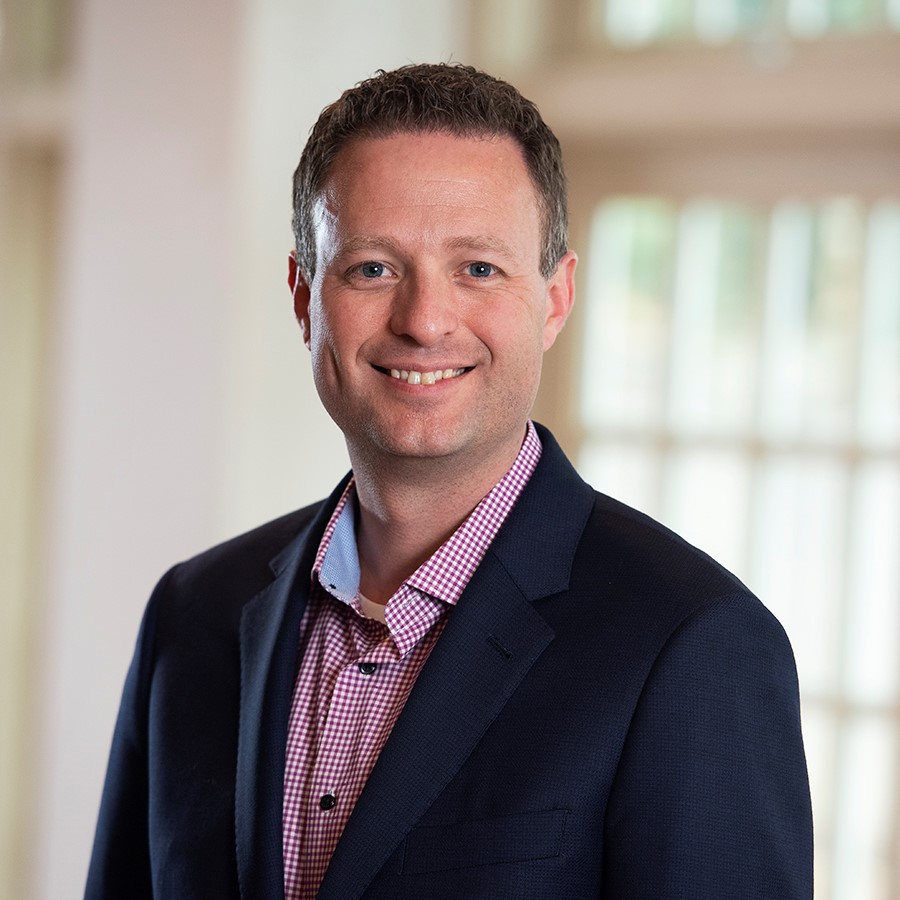 Keith Brodock, P.E., P.P., Integral Consulting, Inc. (kbrodock@integral-corp.com)
Keith Brodock is a licensed professional engineer and program manager with more than 15 years of experience in environmental engineering, remediation design, and construction. As a professional engineer, Mr. Brodock has designed, installed, and operated a variety of vapor intrusion mitigation systems ranging from rapid response technologies to active and passive systems. He is particularly interested in remote monitoring and control of mitigation and remediation systems. Mr. Brodock joined Integral Consulting in 2012, and currently serves as president of an affiliated company, Integral Engineering.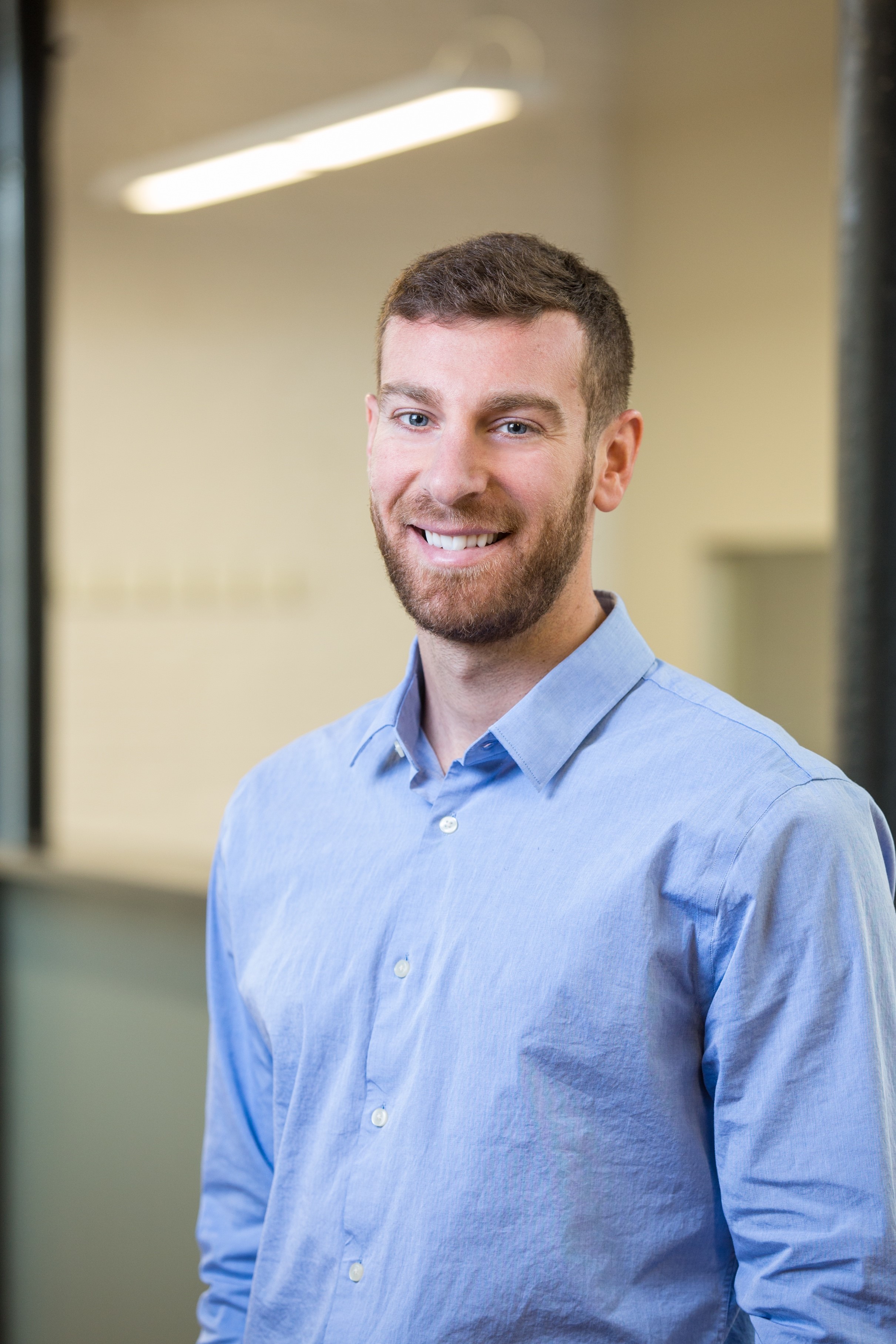 Joe Corsello, P.E., Sanborn Head & Associates (jcorsello@sanbornhead.com)
Joe Corsello is a Senior Project Manager at Sanborn, Head & Associates, Inc., in their Boston, Massachusetts, office. He earned a Bachelor of Science degree in Civil & Environmental Engineering from the University of New Hampshire, in 2011, and a Master of Engineering degree in Civil & Environmental Engineering from Massachusetts Institute of Technology, in 2014. Joe has nearly 10 years of experience in the environmental engineering consulting field. Joe currently focuses on designing and implementing environmental remediation systems and specializes in vapor intrusion mitigation. Joe has his professional engineering license in the state of Massachusetts.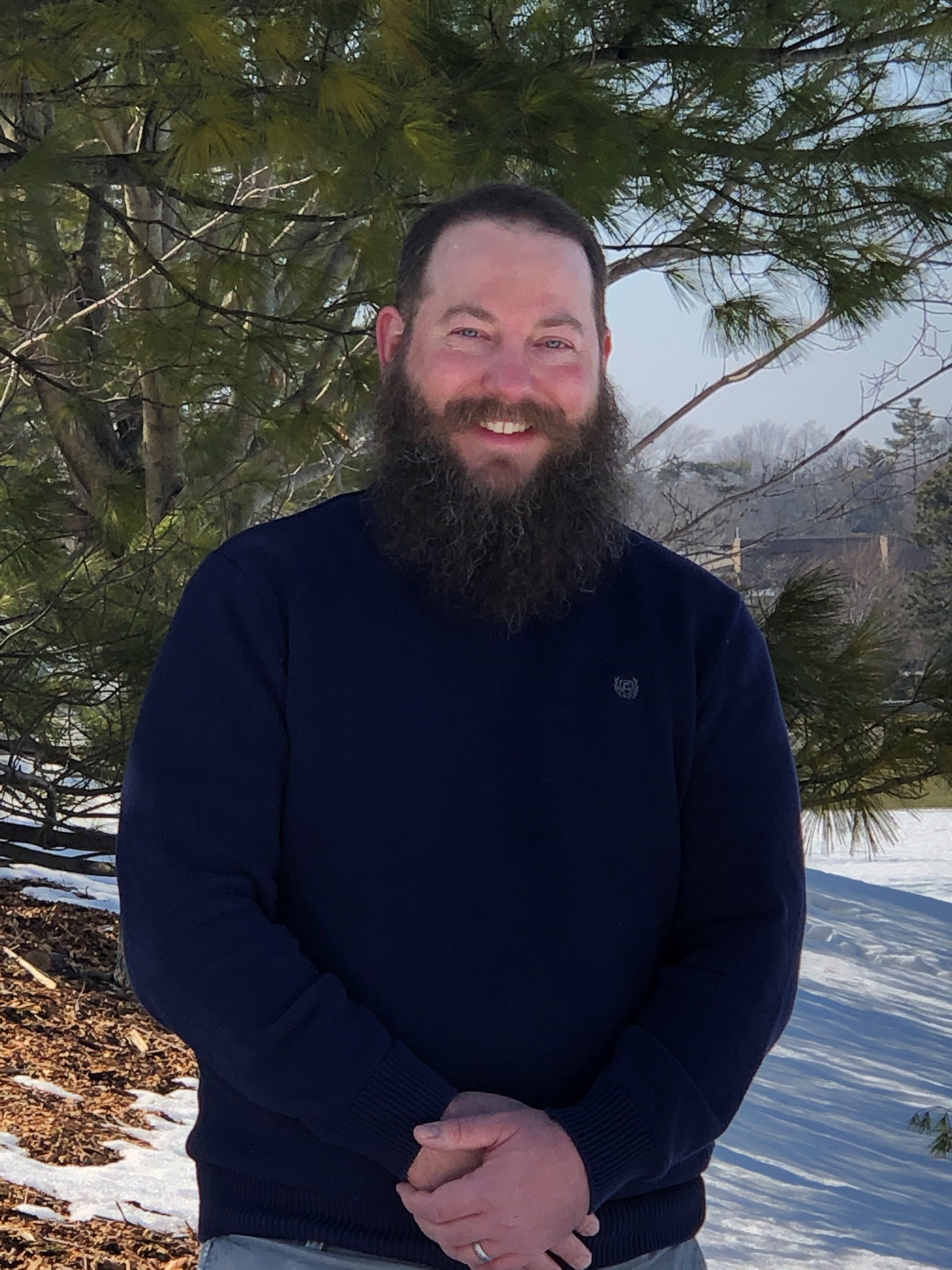 Jay Eichberger, Michigan Department of Environment, Great Lakes, & Energy (EGLE) (eichbergerj@michigan.gov)
Jay Eichberger is an environmental scientist with nearly 15 years of experience in the environmental industry. He began at a remediation firm assisting with the implementation of in situ chemical oxidation (ISCO) and chemical reduction (ISCR) at bench, pilot, and full-scale applications. Jay transitioned to environmental consulting, spending a decade working to bring sites through various stages of compliance to closure in New Jersey. He is now the team leader for EGLE's Vapor Intrusion Technical Assistance and Program Support Team. He later became a member of Interstate Technology and Regulatory Council's Vapor Intrusion Mitigation Training Team and took on a leadership role for the passive mitigation approaches subgroup.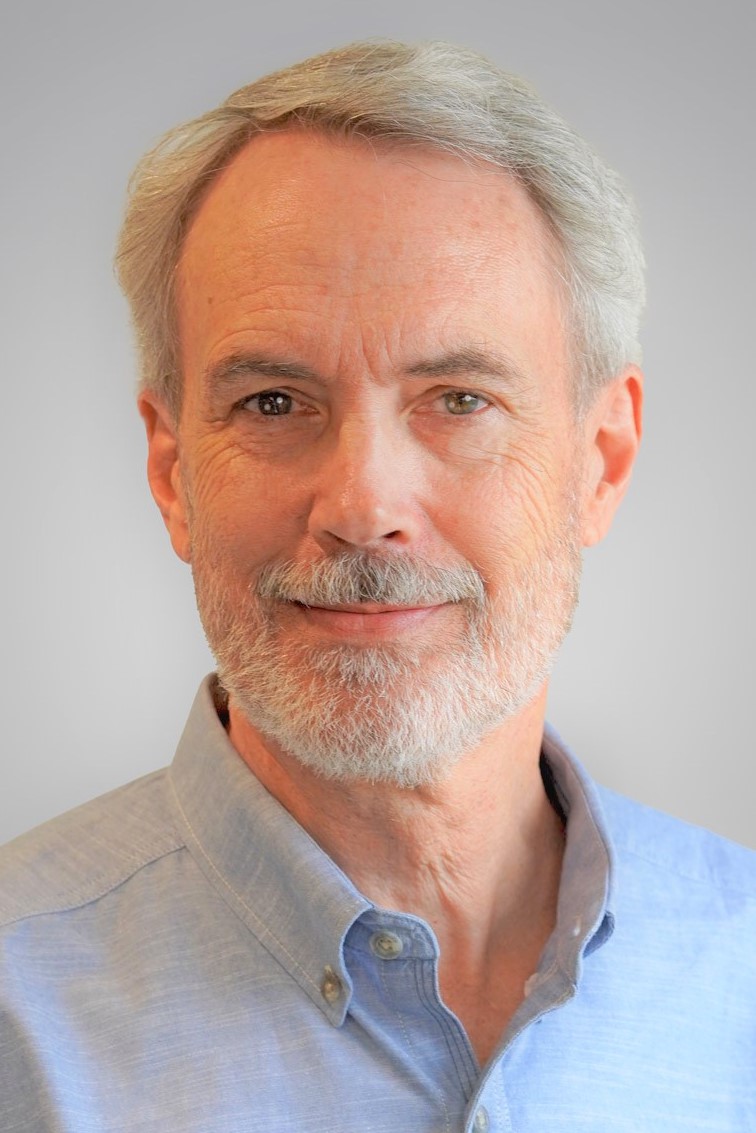 David Folkes, P.E., Geosyntec (dfolkes@geosyntec.com)
David Folkes, P.E. (CO) has worked on a large number of vapor intrusion (VI) projects across North America and overseas over the past 20 years. Additionally, he has been extensively involved with development of VI practice and guidance in the US. He helped several state agencies with VI guidance development and training and was a member of the ITRC VI and Petroleum VI teams, including serving as a trainer for the mitigation portions of both documents. He has overseen the design, installation, and operation of VI mitigation systems at new and existing buildings impacted by VOCs, PHCs, and landfill gas. Dave has evaluated and designed a wide variety of VI mitigation systems, including active and passive systems using a variety of barrier and venting technologies, HVAC modifications, ICs, and other vapor control strategies. His research and publications have focused on mitigation system performance, aerated floor systems, and use of VI pathway principles for mitigation system design.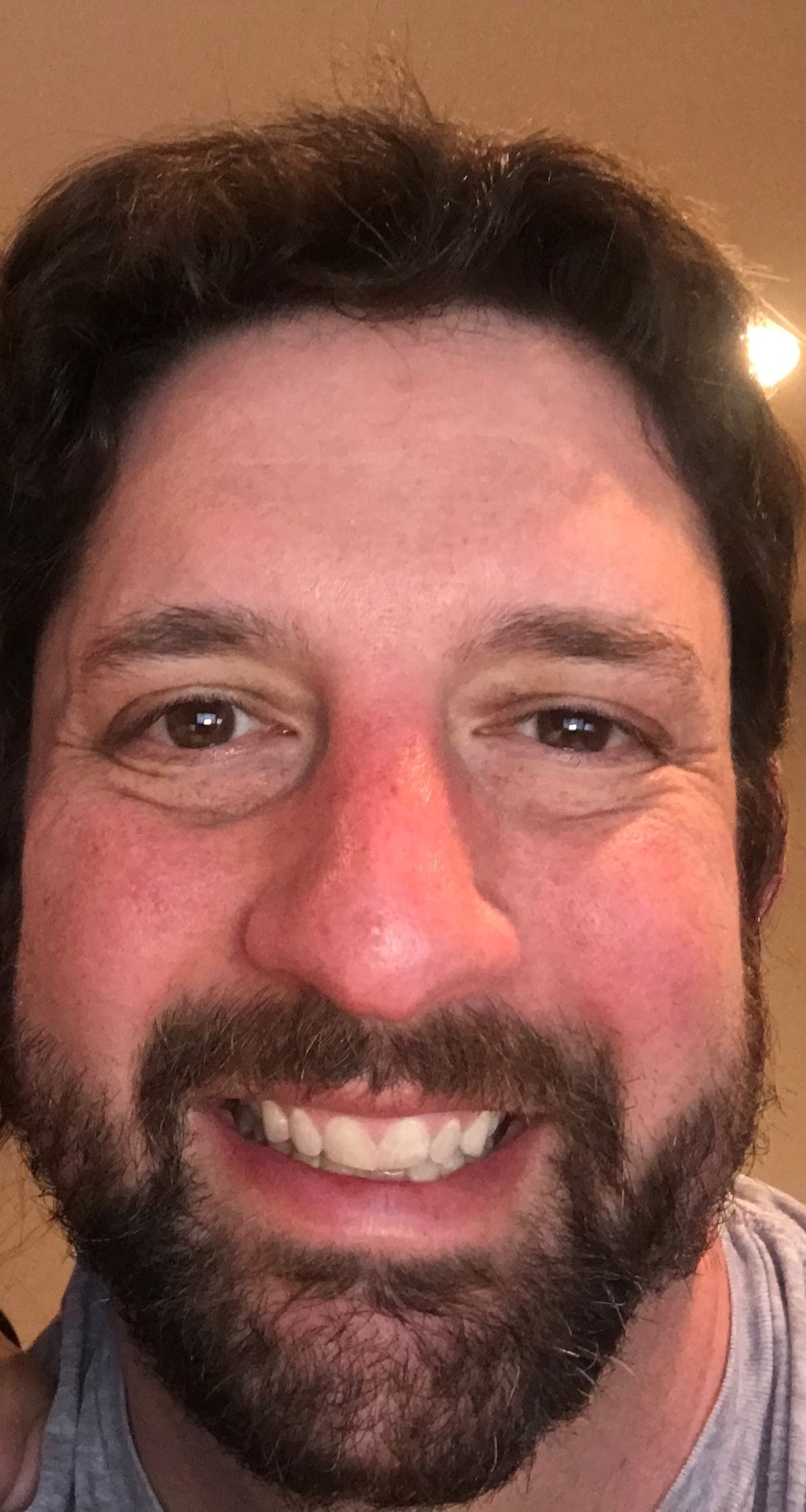 Aaron Friedrich
Aaron Friedrich has been a consultant for over 17 years and has experience with US EPA and multiple state-led environmental regulatory programs. He has assisted with the development of vapor intrusion guidance in multiple states through work groups, technical input forums, and the Midwestern States Environmental Consultants Association (MSECA). Aaron currently serves as one of Environmental Resources Management's (ERM) subject matter experts for vapor intrusion and assists clients across North America and Europe in addressing potential risks and liabilities associated with vapor intrusion. Aaron has prepared numerous technical presentations at national conferences and forums, including the Battelle, MSECA, and Association for Environmental Health & Sciences (AEHS) conferences, regarding the vapor intrusion pathway with a recent focus on vapor intrusion from subsurface conduits and preferential pathways.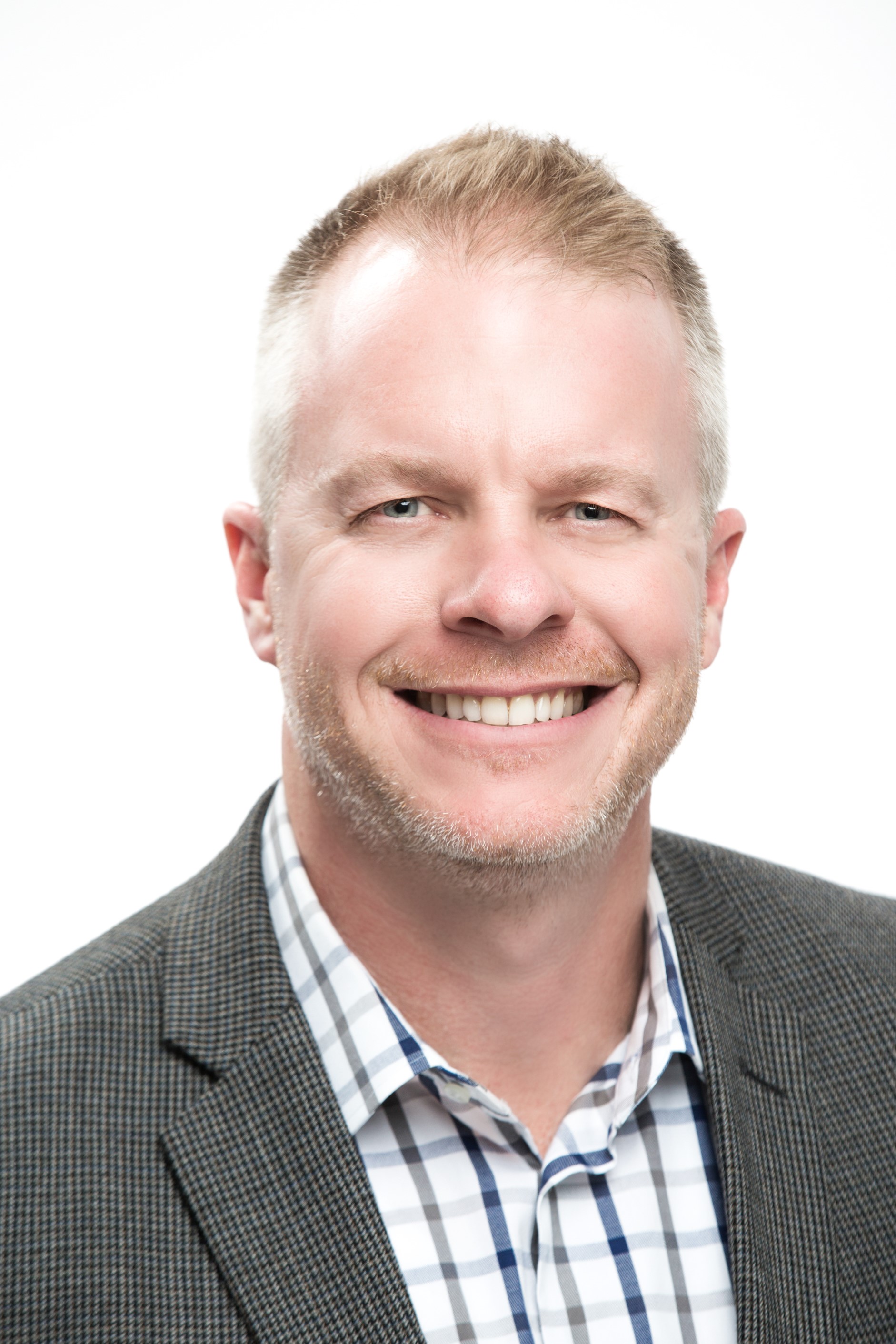 Rick Gillespie, Regenesis (rgillespie@regenesis.com)
Rick Gillespie serves as Senior Vice President North America for REGENESIS and Land Science. In his role, he directs a team of scientists and engineers focused on vapor intrusion mitigation and environmental remediation at a wide variety of contaminated sites. Rick works closely with state regulators, environmental consultants, property owners, and passive barrier applicators on vapor intrusion mitigation projects across North America. He has conducted numerous vapor intrusion training courses and has an excellent reputation for communicating technical content to an audience with a diverse technical background. Mr. Gillespie earned his B.S. in Environmental Science from the University of Oklahoma.
Peter Grant, EPro (peter@eproinc.com)
Peter Grant is the Vice President of Marketing & Sales at EPRO and has 19 years of experience with passive vapor intrusion mitigation systems. His expertise includes developing, testing, and commercializing many different types of passive barriers, epoxy floor coatings, and passive ventilation systems. Seeking to become a trusted resource for his clients, Peter enjoys educating environmental consultants, project teams, and regulatory agencies about the latest passive vapor intrusion mitigation trends. Throughout his career, his education opportunities have taken him across the United States, Canada, Europe, Asia, and Australia.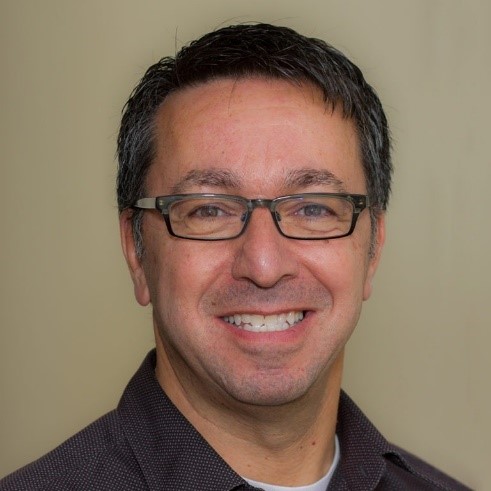 Elie Haddad, Haley & Aldrich
Elie Haddad is a Principal Consultant at Haley & Aldrich, where he is involved in vapor intrusion investigations, remediation, risk assessments, planning and strategy, development and implementation of RI/FS programs, engineering designs, hydrogeological activities, computer modeling, and operations and maintenance programs. He supervised the development of air, soil, and groundwater remedial design for several Superfund sites. Mr. Haddad is also an instructor with the Northwest Environmental Training Center, where he has been teaching a nationwide 2-day course on vapor intrusion. In addition, Mr. Haddad co-chairs the membership committee of the California Groundwater Resources Association.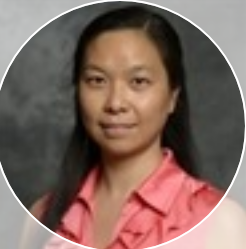 Hong (Emma) Luo, Ph.D., Chevron (emma.hong.luo@chevron.com)
Dr. Emma Luo has over 15 years of experience in vapor intrusion research, site investigation, and mitigation. Since 2012, she has been working as a subject matter expert (SME) on vapor intrusion for Chevron. She has worked on more than 500 PVI and CVI sites. Before joining Chevron, she was a key researcher in three of the four well-known large-scale vapor intrusion field research studies (2 PVI and 1 CVI) in the US, when she was studying with, and working in, Dr. Paul Johnson's research lab at Arizona State University. She has authored and co-authored more than 40 peer-reviewed journal articles and conference presentations.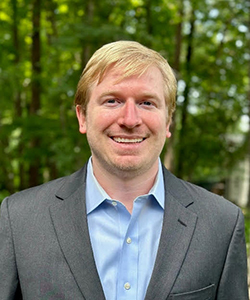 Kelly G. Johnson, P.G., North Carolina Department of Environmental Quality (kelly.johnson@ncdenr.gov)
Kelly G. Johnson, P.G., is Vapor Intrusion (VI) Specialist for the NC Brownfields Program, at the NC Department of Environmental Quality (NCDEQ) in Raleigh, North Carolina. He provides staff training on VI issues and assessments, assists in development of VI guidelines, and reviews VI mitigation designs. Prior to joining NCDEQ, Kelly worked in consulting, authoring Phase I site assessments, and soil, groundwater, and VI investigations.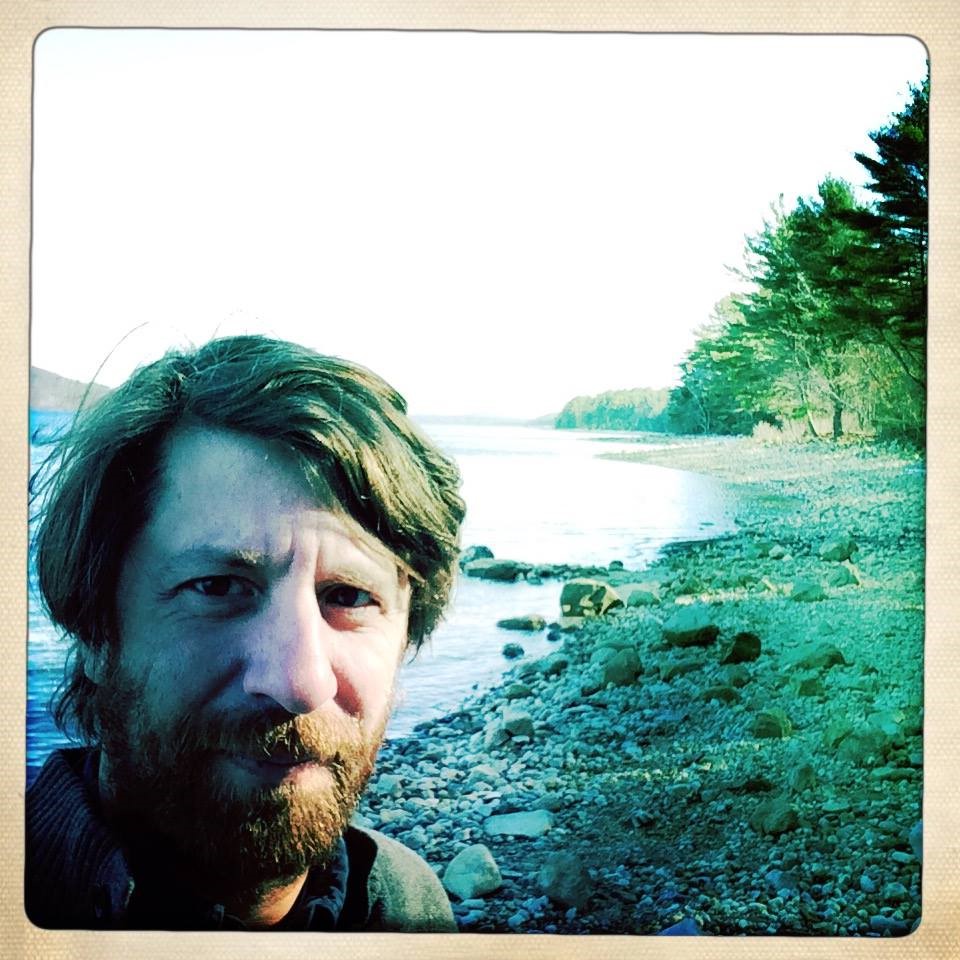 Laurent Levy, Ph.D., Jacobs Engineering (laurent.levy@jacobs.com)
Laurent Levy is a senior technologist at Jacobs. His primary role is to develop client site strategies and cleanup solutions within Jacobs' vapor intrusion practice. Laurent has over fifteen years of experience working on a variety of topics, including vapor intrusion investigations and risk assessments, subsurface environmental investigations and cleanup, contaminant fate and transport studies, environmental due diligence, and environmental litigation support. Laurent holds an undergraduate degree from the Ecole Centrale Paris, as well as a Ph.D. in Civil and Environmental Engineering from the Massachusetts Institute of Technology (MIT). He is a registered Professional Engineer in Massachusetts.
Eric Lovenduski, Geosyntec
Eric Lovenduski is an environmental scientist and nationally certified vapor mitigation professional with over 20 years of hands-on experience. His focus since 2004 has been on the vapor intrusion pathway. He is recognized as a leader in the field of large building and new construction vapor intrusion mitigation. He has been involved with the mitigation of large commercial structures and homes at sites around the country and abroad. Eric was an invited instructor for the Massachusetts LSPA vapor intrusion training in 2015 and has presented at several national conferences on vapor intrusion mitigation topics. Eric earned a bachelor's degree in geology in 1999 and has been with Geosyntec Consultants since 2007.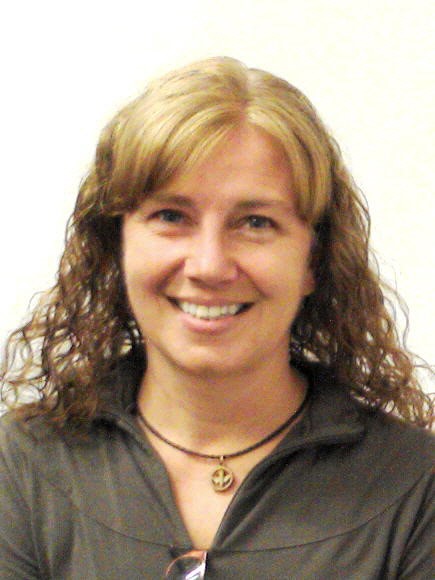 Susan McKinley, P.E., Indiana Department of Environmental Management (smckinle@idem.in.gov)
Susan McKinley has nearly 16 years of experience at the Indiana Department of Environmental Management (IDEM). She worked as an environmental engineer in IDEM's Office of Land Quality, before transitioning to the Risk Services group in 2017. She has been a member of IDEM's Technology Evaluation Workgroup, Closure Guidance Workgroup, and the Vapor Intrusion Workgroup. Susan has a bachelor's degree in chemistry, along with a master's degree in civil/environmental engineering, from Purdue University.
Marek Ostrowski, P.E., Brown & Caldwell (mostrowski@brwncald.com)
Marek Ostrowski, PE, is a Senior Principal Environmental Engineer with Brown and Caldwell. He has over 30 years of experience in the environmental consulting industry. Marek has completed numerous projects for private clients, as well as local, state, and federal agencies, involving investigation, design, implementation, and performance evaluation of environmental remedies. His main areas of expertise include remedial investigations and feasibility studies, modeling, landfill and drainage design, dewatering, underground storage tanks remediation, hazardous waste remediation, hydraulic containment, excavation and in-situ solidification/ stabilization, soil vapor extraction, sub-slab depressurization, air sparging, and product recovery. Marek holds bachelor's and master's degrees in Civil Engineering, from the State University of New York at Buffalo.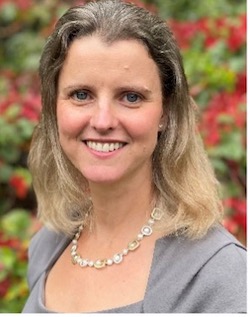 Catherine Regan, P.E., Haley & Aldrich (cregan@haleyaldrich.com)
Catherine Regan is a VI Technical Expert at Haley & Aldrich with over 20 years of experience in environmental consulting and engineering. Ms. Regan is a subject matter expert for the assessment and management of residential, commercial and industrial vapor intrusion (VI) investigation and mitigation both in the US and abroad. Additionally, she has deep experience in other areas of contaminant site management including site investigations; stakeholder engagement; data visualization and interpretation; and remediation system design, permitting, construction, operations, and maintenance. Since 2012, Catherine has been an active member of ITRC supporting development of both ITRC's Petroleum Vapor Intrusion guidance document and Vapor Intrusion Mitigation guidance. She has also participated as a classroom trainer as well as an internet-based trainer. Ms. Regan received a BS in Environmental Engineering from Cornell University and an MS in Environmental Fluid Mechanics and Hydrology from Stanford University. She is a registered Professional Engineer in Massachusetts, Vermont and Connecticut.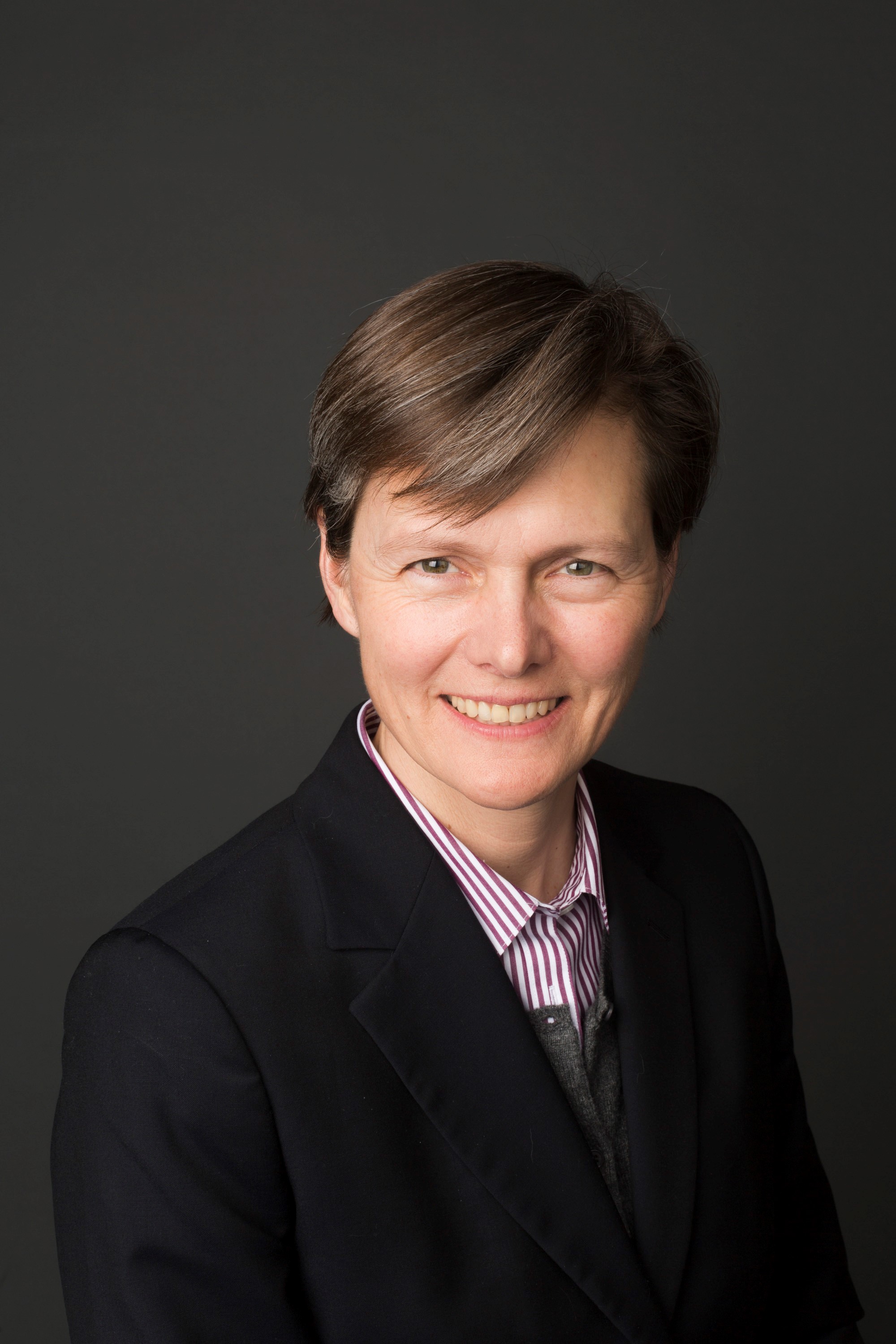 Sigrida Reinis, Ph.D., P.E., Langan (sreinis@langan.com)
Dr. Sigrida Reinis is an Associate with Langan Engineering and Environmental Services, and lives and works in Oakland, California. She holds Bachelor of Science, Masters of Engineering, and Doctoral degrees, in Civil Engineering, from the University of California at Berkeley. Sigrida is a Professional Engineer in the States of California and North Dakota, and a licensed General Engineering Contractor in California. With over 20 years of design and construction oversight experience, Sigrida is the technical leader of the gas and vapor intrusion mitigation and monitoring practice for Langan in California. In addition, Sigrida leads the probabilistic cost estimating and decision analysis practice for Langan nationwide. She also has prepared and provided peer reviews of the full spectrum of technical documents related to the remediation of redevelopment of brownfield sites and municipal solid waste landfills. Additionally, she has provided litigation support and expert witness services for both construction and environmental engineering projects.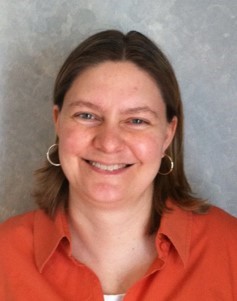 Rachel Saari, P.E., Arcadis (rachel.saari@arcadis.com)
Rachel Saari is a Principal Engineer with Arcadis where she serves as a technical expert on vapor intrusion mitigation and has over nineteen years of experience in the design, operation, and maintenance of soil vapor extraction and vapor intrusion mitigation systems. Rachel is certified in radon mitigation through the National Radon Proficiency Program (NRPP) and is a member of the American Association of Radon Scientists and Technologists (AARST). Ms. Saari is an active member of the AARST Consortium and participated in the development of the ANSI/AARST Soil Gas Mitigation Standards. Rachel received her B.S. in Environmental Engineering, from Michigan Technological University, and is a Professional Engineer in the State of Michigan.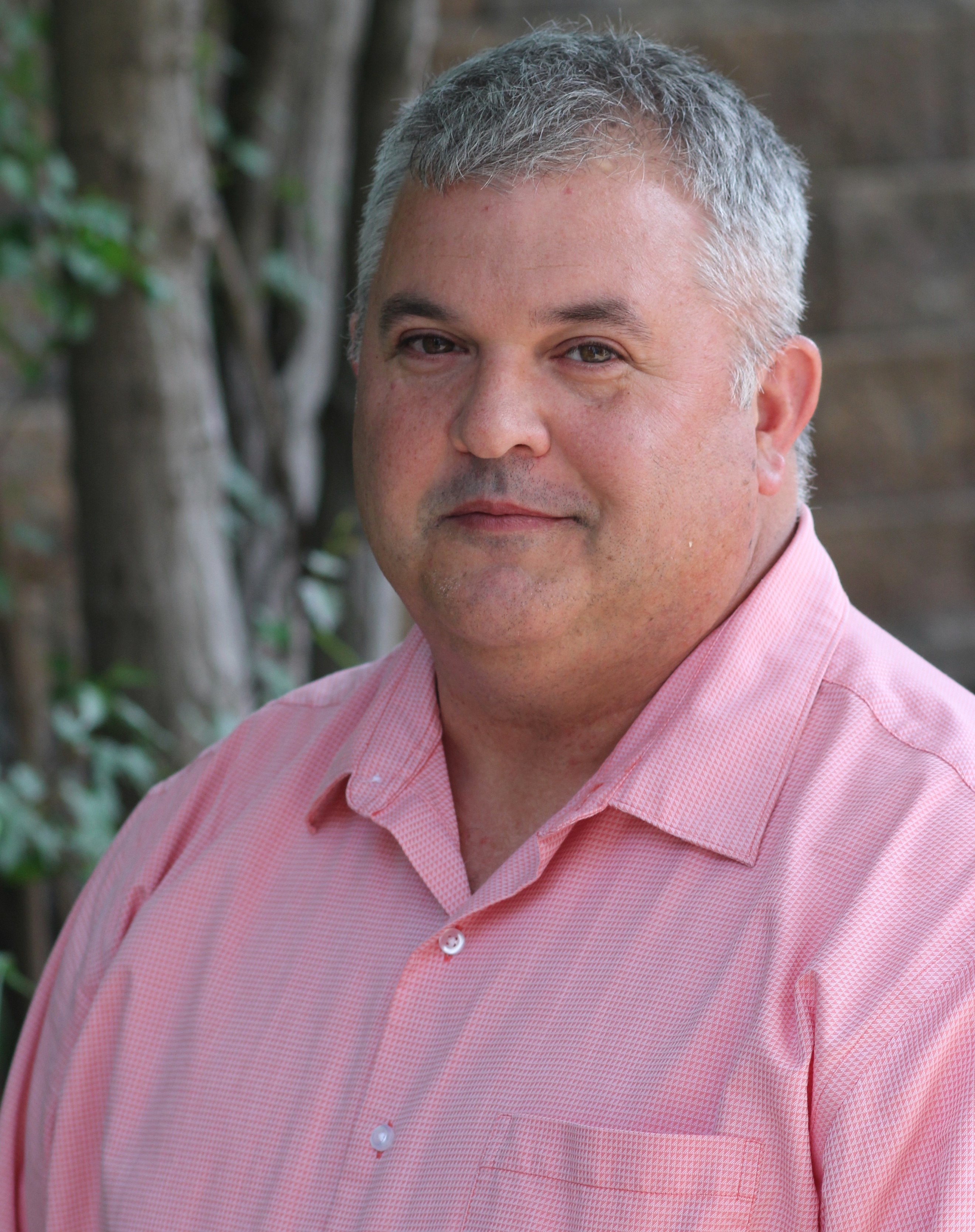 Matthew Williams, Michigan Department of Environment, Great Lakes, & Energy (EGLE) (williamsm13@michigan.gov)
Matt Williams is a Vapor Intrusion Specialist for the development and implementation of methods used to investigate and assess vapor intrusion issues for the Remediation and Redevelopment Division of the Michigan Department of Environment, Great Lakes, and Energy (EGLE). He is a Geologist, with more than 18 years of experience in both the public and private sectors, working on a wide variety of projects across the United States. He has drafted several guidance documents and standard operating procedures for EGLE. Additionally, he has given numerous training seminars and talks on soil gas methods and vapor intrusion for stakeholder groups and consultants. He co-led the ITRC 2-day classroom training on Petroleum Vapor Intrusion and is a trainer in both the 2-day classroom and Internet-based training. More recently, he has served as a Team Leader for ITRC Vapor Intrusion Mitigation Training (VIMT) Team. Mr. Williams earned a Bachelor of Science degree in Geology, from Central Michigan University, in 1993.
Moderator:
Nicole Henderson, ITRC Contractor (nicole.henderson@hmenviro.com)

Webinar Slides and References:
Webinar Slides and References:
Additional Resources:
If you have a suggested topic or idea for a future CLU-IN internet seminar, please contact:
Jean Balent
Technology Integration and Information Branch
PH:
202-566-0832 |
Email:
balent.jean@epa.gov
Michael Adam
Technology Integration and Information Branch
PH:
202-566-0875 |
Email:
adam.michael@epa.gov