Brownfields Technical Assistance Available to Communities
Sponsored by: EPA Office of Brownfields and Land Revitalization
Archived: Wednesday, July 31, 2019

View Archive
Find out how to include FREE brownfields technical expertise in your next brownfields project! EPA's Brownfields and Land Revitalization Program funds several expert organizations so they can support your efforts to assess, cleanup and reuse brownfield sites in your community. Learn how these organizations can help you manage a brownfields redevelopment project, incorporate equitable development approaches, workforce development, and leverage funding & financing opportunities.

This webinar is designed specifically for communities in AK, AZ, CA, HI, ID, NJ, NY, NV, OR, WA, Puerto Rico, US Virgin Islands, American Samoa, Northern Mariana Islands, Federated States of Micronesia, Guam, Marshall Islands, Republic of Palau, and tribes in these areas. Join us!
Accessibility, Recording, and Content Disclaimer
Rehabilitation Act Notice for Reasonable Accommodation
It is EPA's policy to make reasonable accommodation to persons with disabilities wishing to participate in the agency's programs and activities, pursuant to the Rehabilitation Act of 1973, 29 U.S.C. 791. Any request for accommodation should be made to Abraham Parker at 301-589-5318 or abraham.parker@emsus.com, preferably one week or more in advance of the webinar, so that EPA will have sufficient time to process the request. EPA would welcome specific recommendations from requestors specifying the nature or type of accommodation needed. Please note that CLU-IN provides both alternate phone call-in options and closed captioning for all webinars, and requests for these specific accommodations are not necessary.
Webinar Recording
By participating in this CLU-IN webinar, you automatically agree to authorize recording of audio and visual content presented during this live event and consent to subsequent use of this recording in the public domain by the U.S. Environmental Protection Agency. This recording may include questions, comments and poll responses provided by you during the live event in addition to your name, voice, image or likeness. This recording will be made available after the conclusion of the live event as part of the CLU-IN webinar archives, and will remain available indefinitely. If you do not wish to consent to the recording, please do not join the live event, and contact Jean Balent at 202-566-0832 or balent.jean@epa.gov to discuss your concerns.
Content Disclaimer
This webinar is intended solely to provide information to the public. The views and opinions expressed as part of this webinar do not necessarily state or reflect those of the U.S. Environmental Protection Agency. It is not intended, nor can it be relied upon, to create any rights enforceable by any party in litigation with the United States, or to endorse the use of products or services provided by specific vendors. With respect to this webinar, neither the United States Government nor any of their employees, makes any warranty, express or implied, including the warranties of merchantability and fitness for a particular purpose, or assumes any legal liability or responsibility for the accuracy, completeness, or usefulness of any information, apparatus, product, or process disclosed, or represents that its use would not infringe privately owned rights.
Presenters:
Jean Hamerman, Deputy Director, Center for Creative Land Recycling (CCLR) (jean.hamerman@cclr.org or 646-712-0535)
As Deputy Director of CCLR, Jean Hamerman manages the delivery of brownfield redevelopment assistance services under an EPA Technical Assistance to Brownfield (TAB) communities provider grant. Ms. Hamerman works to develop public-private partnerships and oversees communications, fundraising, and strategic initiatives for CCLR. Prior to CCLR, Ms. Hamerman was a banking and small business development professional, later developing expertise in energy-efficiency in the built environment.
Claire Weston, Programs and Operations Manager, Center for Creative Land Recycling - Technical Assistance to Brownfield Communities (TAB) Program (claire.weston@cclr.org or 802-488-4690)
Claire manages major elements of CCLR's programming and education initiatives including workshop and webinar planning, public-private partnership development, and strategic initiatives. Claire also manages key aspects of CCLR's TAB cooperative agreement including writing quarterly reports; maintaining and reporting performance metrics; budget development; and preparing materials, stats, and success stories. Prior to joining CCLR, Claire was the Outreach Coordinator at the Community Science Institute (CSI) in Ithaca, NY. In this role, Claire managed CSI's public outreach initiatives, coordinated volunteer water monitoring programs, and most notably directed the development of Cayuga Lake's Harmful Algal Bloom Monitoring Program in its pilot year. Claire is most well versed in project management and multi-stakeholder event planning.
Blase Leven, TAB Program Coordinator, Kansas State University - Technical Assistance to Brownfield Communities (TAB) Program (baleven@k-state.edu or 785-532-0780)
Blase Leven is the Director of the Center for Hazardous Substance Research and the Technical Assistance to Brownfields (TAB) Programs at Kansas State University. At KSU, he has performed and/or managed technical assistance activities since 1997, for communities working with brownfields, superfund and former defense sites. Mr. Leven's technical expertise is primarily in site re-use goal-setting and project planning, environmental assessments, and feasibility studies. He holds Bachelors and Masters degrees in Geology, and is a Licensed Professional Geologist.
Cate Mingoya, Director of Capacity Building, Groundwork USA (cate@groundworkusa.org)
Cate Mingoya serves as Groundwork USA's Director of Capacity Building. Originally from Queens, New York, Cate earned her B.A. in Biology from Reed College in Portland, Oregon, and returned east to teach middle school science at traditional public and charter schools in The Bronx and in Brownsville, Brooklyn. She went on to earn a Master of City Planning from MIT and has served as the Director of Policy and Program Development for the Commonwealth of Massachusetts's Division of Public Housing and Rental Assistance. In her current role, Cate provides equitable development technical assistance for those looking to transform brownfields into community assets. Cate also leads Groundwork USA's Climate Safe Neighborhoods project, a five-city partnership, funded in part by the Kresge Foundation, to reduce heat and flooding related risks in neighborhoods with histories of institutional, race-based housing discrimination. She lives with her husband, daughter, and cat in Massachusetts and loves coffee, bike riding, canoe trips, and travel.
James Metz, Coordinator, Research & Technical Assistance, Council of Development Finance Agencies (CDFA) (jmetz@cdfa.net or 614-705-1316)
James Metz is a Coordinator on the Research and Technical Assistance team at the Council of Development Finance Agencies (CDFA). James' area of focus includes Tax Credits, Tax Increment Finance, Special Assessments, Brownfields, and Water Finance. This includes producing newsletters and webinars, providing technical assistance to CDFA members, and assisting on research projects.
Currently, James is a coordinator on the Brownfields program that provides technical assistance and resources on brownfields redevelopment financing. Before joining CDFA, James earned his degree in City and Regional Planning from The Ohio State University and served in the U.S. Army with the 1-501st Airborne Unit.
Heather Ballou, Hazardous Materials Training and Research Institute (HMTRI) Project Coordinator (hkballou@eicc.edu)
Heather Ballou serves as the project coordinator for the Hazardous Materials Training and Research Institute (HMTRI) at Eastern Iowa Community Colleges. Through a cooperative agreement with the EPA, HMTRI serves as a one-stop resource for individuals interested in or who have received EPA's Environmental Workforce Development and Job Training (EWDJT) grant.
Moderator: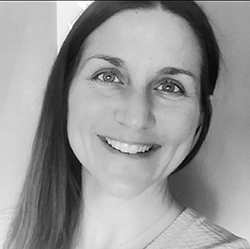 Jean Balent, U.S. EPA Technology Innovation and Field Services Division (balent.jean@epa.gov or 202-566-0832)
Ms Balent is on the staff of the EPA's Technology Innovation and Field Services Division where she has worked to collect and disseminate hazardous waste remediation and characterization information since 2003. Ms Balent manages the Clean Up Information Network website and actively supports online communication and collaboration resources available to EPA. She formerly worked with the US Army Corps of Engineers Environmental Engineering Division in the Buffalo District. Ms Balent was also a member of the SUNY-Buffalo Groundwater Research Group where she constructed and tested large scale models of groundwater flow. Ms Balent has also conducted research relating to the Great Lakes, environmental remediation, and brownfields re-development. She holds a Bachelor's degree in environmental engineering from SUNY-Buffalo and a Master's degree in Information Technology from AIU.
If you have a suggested topic or idea for a future CLU-IN internet seminar, please contact:
Jean Balent
Technology Integration and Information Branch
PH:
202-566-0832 |
Email:
balent.jean@epa.gov
Michael Adam
Technology Integration and Information Branch
PH:
202-566-0875 |
Email:
adam.michael@epa.gov