Innovations in Remediation at the Center for Bio-mediated and Bio-inspired Geotechnics
Sponsored by: US EPA and Center for Bio-mediated and Bio-inspired Geotechnics (CBBG)
Archived: Thursday, December 12, 2019

View Archive
Environmental remediation and restoration is one of four thrust areas of the Center for Bio-mediated and Bio-inspired Geotechnics (CBBG), a National Science Foundation (NSF)-sponsored Gen-3 Engineering Research Center. Consistent with its mission to develop transformative solutions for sustainable and resilient infrastructure, CBBG investigators are working on a variety of environmental remediation technologies, including combined biotic and abiotic remediation of chlorinated solvents, remediation of acid rock drainage, remediation of metals and metalloids, and fugitive dust mitigation. CBBG also has a robust Industry Partner program that fosters direct participation of industry in CBBG research at reduced overhead rates and an Education, Outreach, and Diversity and Inclusion program designed to meet NSF's goals for workforce development in this emerging field.


In this presentation, an overview of CBBG environmental research and Industry Partner programs will be followed by an in-depth presentation on bioremediation of chlorinated solvents. The chlorinated solvents presentation will recap over a decade of progress on this topic at Arizona State University, the lead academic partner in CBBG, with a special focus on microbial competition for hydrogen. The webinar will close with a case history (treatability study) on remediation of trichloroethene and perchlorate via application of innovative remediation techniques developed by CBBG researchers for a challenging Superfund site in the Phoenix metropolitan area. Challenges addressed in this case history include aerobic groundwater and very high sulfate concentrations.
Accessibility, Recording, and Content Disclaimer
Rehabilitation Act Notice for Reasonable Accommodation
It is EPA's policy to make reasonable accommodation to persons with disabilities wishing to participate in the agency's programs and activities, pursuant to the Rehabilitation Act of 1973, 29 U.S.C. 791. Any request for accommodation should be made to Roger Hoogerheide at 406-457-5031 or hoogerheide.roger@epa.gov, preferably one week or more in advance of the webinar, so that EPA will have sufficient time to process the request. EPA would welcome specific recommendations from requestors specifying the nature or type of accommodation needed. Please note that CLU-IN provides both alternate phone call-in options and closed captioning for all webinars, and requests for these specific accommodations are not necessary.
Webinar Recording
By participating in this CLU-IN webinar, you automatically agree to authorize recording of audio and visual content presented during this live event and consent to subsequent use of this recording in the public domain by the U.S. Environmental Protection Agency. This recording may include questions, comments and poll responses provided by you during the live event in addition to your name, voice, image or likeness. This recording will be made available after the conclusion of the live event as part of the CLU-IN webinar archives, and will remain available indefinitely. If you do not wish to consent to the recording, please do not join the live event, and contact Jean Balent at 202-566-0832 or balent.jean@epa.gov to discuss your concerns.
Content Disclaimer
This webinar is intended solely to provide information to the public. The views and opinions expressed as part of this webinar do not necessarily state or reflect those of the U.S. Environmental Protection Agency. It is not intended, nor can it be relied upon, to create any rights enforceable by any party in litigation with the United States, or to endorse the use of products or services provided by specific vendors. With respect to this webinar, neither the United States Government nor any of their employees, makes any warranty, express or implied, including the warranties of merchantability and fitness for a particular purpose, or assumes any legal liability or responsibility for the accuracy, completeness, or usefulness of any information, apparatus, product, or process disclosed, or represents that its use would not infringe privately owned rights.
Presenters:
Roger Hoogerheide, U.S. EPA, Region 8 (hoogerheide.roger@epa.gov or 406-457-5031)

Edward Kavazanjian, Jr., Director, Center for Bio-mediated and Bio-inspired Geotechnics (Edward.Kavazanjian@asu.edu or 480-727-8566)
Dr. Edward Kavazanjian, Jr. is a Regents Professor and the Ira A. Fulton Professor of Geotechnical Engineering in the School of Sustainable Engineering and the Built Environment at Arizona State University in Tempe, Arizona, USA. He joined the faculty at Arizona State University in August 2004 after 20 years as a practicing geotechnical engineer. He currently serves as Director of the Center for Bio-mediated and Bio-inspired Geotechnics, a US National Science Foundation-funded Engineering Research Center focused upon the emerging field of biogeotechnical engineering. Dr. Kavazanjian has Bachelor and Master of Science degrees in Civil Engineering from M.I.T. and a Ph.D. in Geotechnical Engineering from the University of California at Berkeley. Upon completing his Ph.D. in 1978, he joined the faculty at Stanford University. In 1985, Dr. Kavazanjian left academia and spent the next 20 years working in engineering practice.

Dr. Kavazanjian is widely recognized for his work on design and construction of landfills and waste containment systems and on geotechnical earthquake engineering. In 2013 he was elected to the US National Academy of Engineering for his contributions in these areas. He is co-author of the Environmental Protection Agency guidance document on RCRA Subtitle D (258) Seismic Design Guidance for Municipal Solid Waste Landfill Facilities and the Federal Highway Administration guidance document on LRFD Seismic Analysis and Design of Transportation Geotechnical Features and Structural Foundations. He is recipient of the 2009 Ralph B. Peck Award from the American Society of Civil Engineers (ASCE) for his published case history contributions to landfill engineering, co-recipient of the 2010 Thomas A. Middlebrooks award for his paper in the ASCE Journal of Geotechnical and Geoenvironmental Engineering on Shear Strength of Municipal Solid Waste. In 2011, he received the Terzaghi Award from ASCE for his contributions to soil mechanics and earthworks engineering through his publications in ASCE on landfill engineering and waste containment systems. Dr. Kavazanjian is a registered Professional Engineer in Arizona, California, and Washington.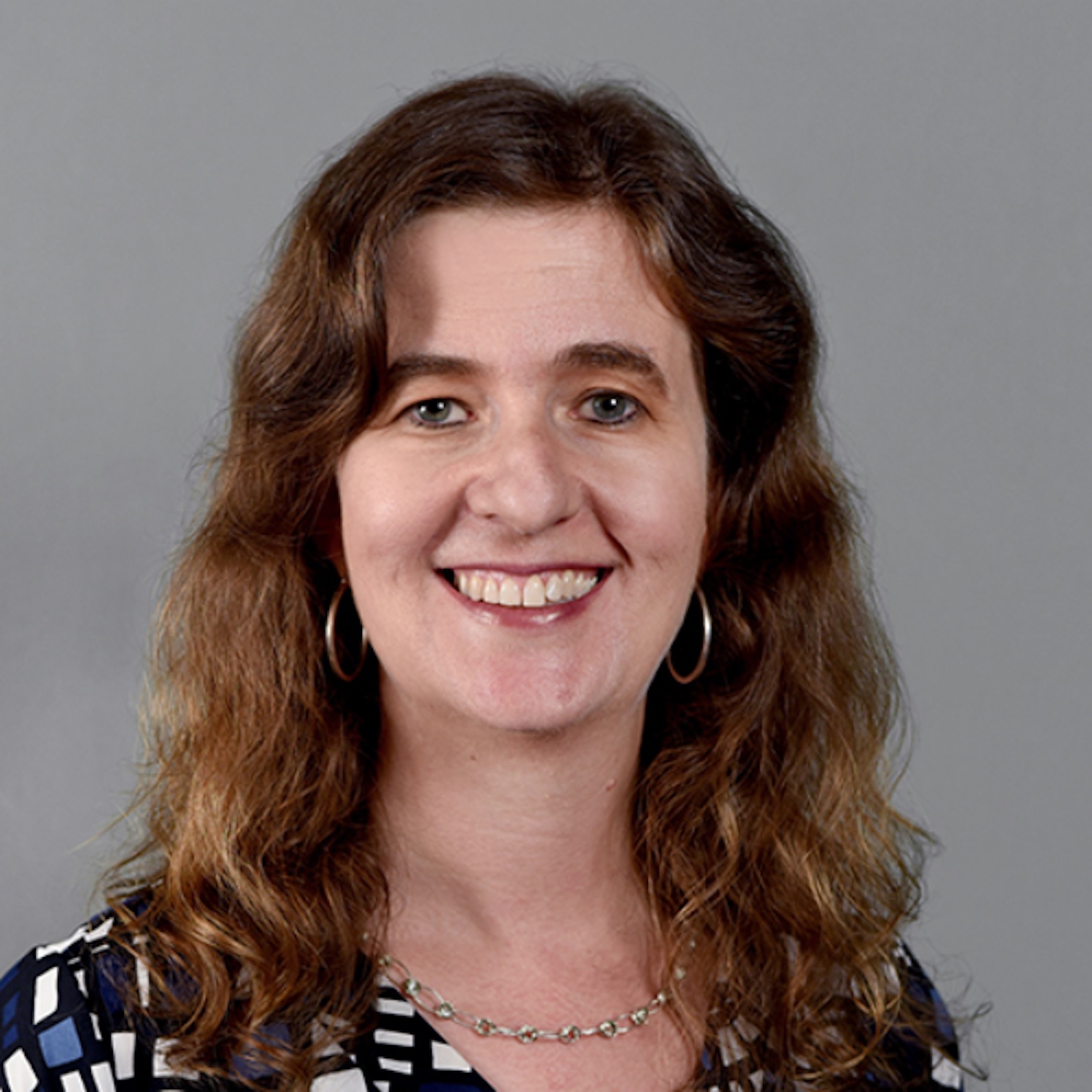 Rosa Krajmalnik-Brown, Thrust Leader, Center for Bio-mediated and Bio-inspired Geotechnics (Dr.Rosy@asu.edu or 480-727-7574)
Dr. Rosa Krajmalnik-Brown is a Professor at the School of Sustainable Engineering and The Built Environment and the Swette Center for Environmental Biotechnology at Arizona State University. She has Ph.D. in Environmental Engineering from Georgia Tech. She was awarded an NSF CAREER award, was selected as one of 40 under 40 leaders in Phoenix. She has secured funding for her research from many federal agencies including NIH, DoE, DoD, and NSF. She leads a thrust in the Center for Bio-mediated & Bio-inspired Geotechnics, an NSF funded Engineering Research Center. She is author of 4 patents and more than 95 peer-reviewed publications. She specializes on molecular microbial ecology for bioremediation, the use of microbial systems for bioenergy production, and the human intestinal microbial ecology and its relationship to obesity, bariatric surgery, and autism.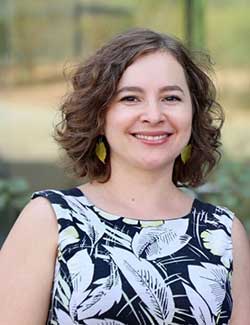 Anca Delgado, Senior Investigator, Center for Bio-mediated and Bio-inspired Geotechnics (Anca.Delgado@asu.edu or 480-727-0046)
Dr. Anca Delgado received a Ph.D. in Microbiology from Arizona State University and is currently an Assistant Professor of Environmental Engineering in the School of Sustainable Engineering and the Built Environment and the Biodesign Swette Center for Environmental Biotechnology. She is a Principal Investigator in the NSF-sponsored Center for Bio-Mediated and Bio-Inspired Geotechnics (CBBG). Dr. Delgado's expertise is in soil and groundwater microbial processes that transform or sequester carbon- and chlorine-containing compounds to remediate contaminants and improve soil quality. She is a passionate educator and an enthusiastic mentor to graduate students from Environmental Engineering and Biological Sciences.
Moderator: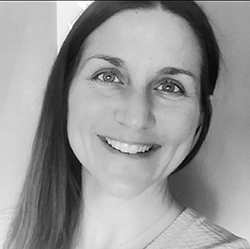 Jean Balent, U.S. EPA Technology Innovation and Field Services Division (balent.jean@epa.gov or 202-566-0832)
Ms Balent is on the staff of the EPA's Technology Innovation and Field Services Division where she has worked to collect and disseminate hazardous waste remediation and characterization information since 2003. Ms Balent manages the Clean Up Information Network website and actively supports online communication and collaboration resources available to EPA. She formerly worked with the US Army Corps of Engineers Environmental Engineering Division in the Buffalo District. Ms Balent was also a member of the SUNY-Buffalo Groundwater Research Group where she constructed and tested large scale models of groundwater flow. Ms Balent has also conducted research relating to the Great Lakes, environmental remediation, and brownfields re-development. She holds a Bachelor's degree in environmental engineering from SUNY-Buffalo and a Master's degree in Information Technology from AIU.
Webinar Slides and References:
Additional Resources:
These materials will be available by Thursday, December 12, 2019
If you have a suggested topic or idea for a future CLU-IN internet seminar, please contact:
Jean Balent
Technology Integration and Information Branch
PH:
202-566-0832 |
Email:
balent.jean@epa.gov
Michael Adam
Technology Integration and Information Branch
PH:
202-566-0875 |
Email:
adam.michael@epa.gov