Environmental Sequence Stratigraphy and the new EPA Remediation Geology Paradigm
Sponsored by: U.S. EPA Technical Support Project
Archived: Tuesday, April 3, 2018

View Archive
U.S. EPA's Technical Support Project in conjunction with the Superfund Task Force will host this webinar highlighting a recently released EPA Technical Issue Paper serving as a practical guide on the application of the geologic principles of sequence stratigraphy and facies models to the characterization of stratigraphic heterogeneity at hazardous waste sites. This technology is applicable to sites underlain by clastic aquifers (intermixed gravels/sands/silts/clays). The scientific principles and methods presented in this document will help to bring clarity to the challenges posed by stratigraphic heterogeneity at complex contaminated sites thereby facilitating site management strategies. These methods can be applied to both new site investigations as well as reviewing existing site data and updating the Conceptual Site Model (CSM). High resolution site characterization (HRSC) is EPA's preferred approach for characterizing sites and developing a detailed CSM. The application of Environmental Sequence Stratigraphy (ESS) allows the practitioner to place high resolution data and other environmental subsurface data in a geologic and hydrogeologic context. This advanced geologic approach evaluates subsurface site information in the context of the site's geologic depositional and erosional history. Application of ESS benefits groundwater remediation projects by improving the ability to:
Define groundwater flow paths and preferential contaminant migration pathways
Map and predict contaminant mass transport and storage zones
Identify data gaps to conduct high resolution site characterization
Determine appropriate locations for monitoring and remediation wells
Determine appropriate well construction design (e.g., screened intervals)
Improve efficiency of remediating and monitoring contaminated groundwater
Focus your site strategy to save significant time and money
Accessibility, Recording, and Content Disclaimer
Rehabilitation Act Notice for Reasonable Accommodation
It is EPA's policy to make reasonable accommodation to persons with disabilities wishing to participate in the agency's programs and activities, pursuant to the Rehabilitation Act of 1973, 29 U.S.C. 791. Any request for accommodation should be made to Herb Levine at 415-972-3062 or levine.herb@epa.gov, preferably one week or more in advance of the webinar, so that EPA will have sufficient time to process the request. EPA would welcome specific recommendations from requestors specifying the nature or type of accommodation needed. Please note that CLU-IN provides both alternate phone call-in options and closed captioning for all webinars, and requests for these specific accommodations are not necessary.
Webinar Recording
By participating in this CLU-IN webinar, you automatically agree to authorize recording of audio and visual content presented during this live event and consent to subsequent use of this recording in the public domain by the U.S. Environmental Protection Agency. This recording may include questions, comments and poll responses provided by you during the live event in addition to your name, voice, image or likeness. This recording will be made available after the conclusion of the live event as part of the CLU-IN webinar archives, and will remain available indefinitely. If you do not wish to consent to the recording, please do not join the live event, and contact Jean Balent at 202-566-0832 or balent.jean@epa.gov to discuss your concerns.
Content Disclaimer
This webinar is intended solely to provide information to the public. The views and opinions expressed as part of this webinar do not necessarily state or reflect those of the U.S. Environmental Protection Agency. It is not intended, nor can it be relied upon, to create any rights enforceable by any party in litigation with the United States, or to endorse the use of products or services provided by specific vendors. With respect to this webinar, neither the United States Government nor any of their employees, makes any warranty, express or implied, including the warranties of merchantability and fitness for a particular purpose, or assumes any legal liability or responsibility for the accuracy, completeness, or usefulness of any information, apparatus, product, or process disclosed, or represents that its use would not infringe privately owned rights.
Presenters: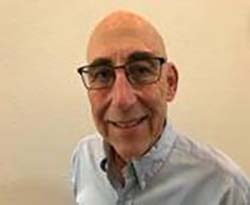 Herb Levine, U.S. EPA Region 9 (levine.herb@epa.gov or 415-972-3062)
Senior Hydrogeologist with the U.S. EPA, Region 9 Superfund program. Mr. Levine has more than 35 years' experience in this capacity providing in-house consulting to EPA remedial project managers on site investigations and cleanups as well as regulatory issues. Mr. Levine participates on national workgroups advancing technical concepts and developing guidance. Mr. Levine holds an MS and BS in geology from the University of Illinois.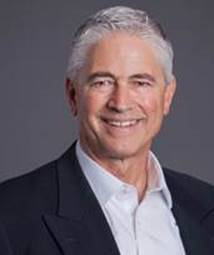 Rick Cramer, Burns & McDonnell (rcramer@burnsmcd.com or 714-989-2031)
California licensed Professional Geologist (PG) with over 30 years of environmental experience, serves as the ESS Practice lead with Burns & McDonnell, Brea, CA. He holds a MS degree in geology from University of California, Davis and a BS degree in geology from University of the Pacific. He began his professional career in the petroleum industry, and pioneered the application of sequence stratigraphy to groundwater projects.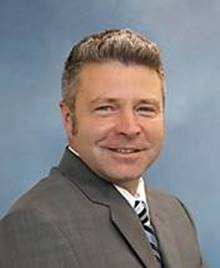 Michael R (Mike) Shultz, Burns & McDonnell (mrshultz@burnsmcd.com or 816-333-9400)
Senior Geologist and Stratigrapher with Burns & McDonnell in Concord, California. His education and career have focused on understanding subsurface geologic conditions and prediction of fluid flow. He has over ten years of experience as a reservoir geologist with Chevron Corporation and Occidental Petroleum Corporation, and over five years applying petroleum industry best practices of facies models and sequence stratigraphy to groundwater remediation. Dr. Shultz holds a BS in Geology from Purdue University and a PhD in Geology from Stanford University.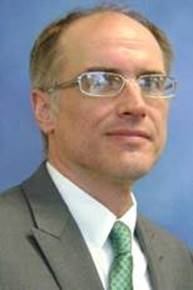 Colin P Plank, Burns & McDonnell (cpplank@burnsmcd.com or 313-920-2882)
Senior Stratigrapher and Geomorphologist with Burns & McDonnell in Grand Rapids, Michigan. Mr. Plank's education and career have focused on a process based understanding of sedimentary systems, their morphology, and their stratigraphic preservation. In 15 years of consulting experience he has sought to relate his interpretations of the geologic sequences preserved in glacial, marine, terrestrial, and freshwater depositional environments to contaminant flow pathways and storage zones. Mr. Plank holds an MSc. In geology from the University of South Carolina and a BS degree in geology from Grand Valley State University, Michigan.
Moderator: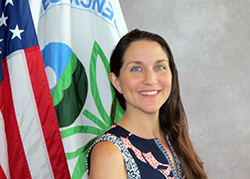 Jean Balent, U.S. EPA Technology Innovation and Field Services Division (balent.jean@epa.gov or 202-566-0832)
Ms Balent is on the staff of the EPA's Technology Innovation and Field Services Division where she has worked to collect and disseminate hazardous waste remediation and characterization information since 2003. Ms Balent manages the Clean Up Information Network website and actively supports online communication and collaboration resources available to EPA. She formerly worked with the US Army Corps of Engineers Environmental Engineering Division in the Buffalo District. Ms Balent was also a member of the SUNY-Buffalo Groundwater Research Group where she constructed and tested large scale models of groundwater flow. Ms Balent has also conducted research relating to the Great Lakes, environmental remediation, and brownfields re-development. She holds a Bachelor's degree in environmental engineering from SUNY-Buffalo and a Master's degree in Information Technology from AIU.
Webinar Slides and References:
If you have a suggested topic or idea for a future CLU-IN internet seminar, please contact:
Jean Balent
Technology Integration and Information Branch
PH:
202-566-0832 |
Email:
balent.jean@epa.gov
Michael Adam
Technology Integration and Information Branch
PH:
202-566-0875 |
Email:
adam.michael@epa.gov