Advances in Modeling Groundwater Flow and Transport with MODFLOW
Sponsored by: USGS and US EPA
Archived: Wednesday, February 3, 2021

View Archive
MODFLOW is a popular open-source groundwater modeling software program developed, supported, and maintained by the U.S. Geological Survey. The MODFLOW program, first released over 35 years ago, has evolved into rich suite of software programs for the simulation of groundwater flow, solute transport, and a wide range of other groundwater related processes. In 2017, the U.S. Geological Survey released a new core version of the MODFLOW program. This new version, called MODFLOW 6 (the sixth core version), extends the core MODFLOW capabilities to include robust solutions for complex water table problems, support for generalized meshes with focused resolution within areas of interest, and support for multiple models and multiple types of models within the same simulation. In addition to the Groundwater Flow Model, MODFLOW 6 now contains a Groundwater Transport Model, which can run simultaneously with the flow model or as a separate simulation using the results from a previous groundwater flow simulation. The purpose of this presentation is to describe the MODFLOW suite of programs and highlight some of the new capabilities currently available and under development for MODFLOW 6.
Accessibility, Recording, and Content Disclaimer
Rehabilitation Act Notice for Reasonable Accommodation
It is EPA's policy to make reasonable accommodation to persons with disabilities wishing to participate in the agency's programs and activities, pursuant to the Rehabilitation Act of 1973, 29 U.S.C. 791. Any request for accommodation should be made to Michael Adam at 703-603-9915 or adam.michael@epa.gov, preferably one week or more in advance of the webinar, so that EPA will have sufficient time to process the request. EPA would welcome specific recommendations from requestors specifying the nature or type of accommodation needed. Please note that CLU-IN provides both alternate phone call-in options and closed captioning for all webinars, and requests for these specific accommodations are not necessary.
Webinar Recording
By participating in this CLU-IN webinar, you automatically agree to authorize recording of audio and visual content presented during this live event and consent to subsequent use of this recording in the public domain by the U.S. Environmental Protection Agency. This recording may include questions, comments and poll responses provided by you during the live event in addition to your name, voice, image or likeness. This recording will be made available after the conclusion of the live event as part of the CLU-IN webinar archives, and will remain available indefinitely. If you do not wish to consent to the recording, please do not join the live event, and contact Jean Balent at 202-566-0832 or balent.jean@epa.gov to discuss your concerns.
Content Disclaimer
This webinar is intended solely to provide information to the public. The views and opinions expressed as part of this webinar do not necessarily state or reflect those of the U.S. Environmental Protection Agency. It is not intended, nor can it be relied upon, to create any rights enforceable by any party in litigation with the United States, or to endorse the use of products or services provided by specific vendors. With respect to this webinar, neither the United States Government nor any of their employees, makes any warranty, express or implied, including the warranties of merchantability and fitness for a particular purpose, or assumes any legal liability or responsibility for the accuracy, completeness, or usefulness of any information, apparatus, product, or process disclosed, or represents that its use would not infringe privately owned rights.
Presenter: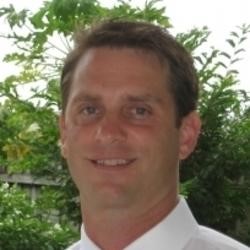 Christian Langevin, Ph.D., USGS (langevin@usgs.gov)
Dr. Christian Langevin is a research hydrologist with the U.S. Geological Survey Earth Systems Modeling Branch. Dr. Langevin is the USGS caretaker for the MODFLOW program, which is used worldwide to simulate groundwater processes. His present work focuses on development and support of MODFLOW and other related programs, such as FloPy, SEAWAT, and MT3D-USGS. Dr. Langevin has over 30 years of experience modeling groundwater flow, solute and heat transport, and coastal groundwater issues, such as saltwater intrusion, submarine groundwater discharge, deep-well injection, aquifer storage and recovery, and coastal wetland dynamics.
Moderators: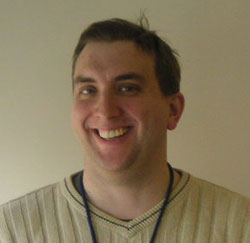 Michael Adam, U.S. EPA Technology Innovation and Field Services Division (adam.michael@epa.gov or 703-603-9915)
As a Triad advocate, Mike directed the final production of the Management and Interpretation of Data Under a Triad Approach. For the Technology Innovation Program (TIP), Mike serves as POC for various issues and initiatives such as Vapor Intrusion, Decision Support Tools, and the Measurement and Monitoring Technologies for the 21st Century initiative; and is part of the CLUIN management team. Mike has graduate degrees in Plant Physiology (2000, Iowa State) and Environmental Engineering (2003, Nebraska-Lincoln), and was a staff Research Assistant in Environmental Soil Science at Nebraska-Lincoln before joining the Technology Innovation Program at the EPA in late 2004.
Sophia Lee, PG, Naval Facilities Engineering and Expeditionary Warfare Center (sophia.a.lee@navy.mil)
Sophia Lee is a project manager and hydrogeologist for the Navy Facilities Engineering Command's Expeditionary Warfare Center (NAVFAC EXWC). While only recently joining the NAVFAC family, she previously spent 8 years working as a consultant in Denver and Boulder, CO. Her experience in the design, construction, and calibration of both regional and site-specific MODFLOW models has helped her to develop the opinion that when it comes to modeling, the "Less is More" philosophy is usually apt for assessing most groundwater problems. In addition to groundwater modeling, Ms. Lee has also been involved in well installation and aquifer testing of groundwater wells for both remote and urban environments. Ms. Lee received her undergraduate degrees in Geology and Classical and Near Eastern Archaeology from Bryn Mawr College and her Master's in Hydrological Sciences and Engineers from the Colorado School of Mines. She is currently a member of the Environmental Restoration team and supports groundwater remediation and supply projects for the Navy throughout the world.
Webinar Slides and References:
Webinar Slides and References:
Additional Resources:
If you have a suggested topic or idea for a future CLU-IN internet seminar, please contact:
Jean Balent
Technology Integration and Information Branch
PH:
202-566-0832 |
Email:
balent.jean@epa.gov
Michael Adam
Technology Integration and Information Branch
PH:
202-566-0875 |
Email:
adam.michael@epa.gov