New Approaches and Alternatives for Toxicity Testing: Session III - Modernizing Safety Testing
Sponsored by: NIEHS Superfund Research Program
Archived: Thursday, May 31, 2018

View Archive
The NIEHS Superfund Research Program (SRP) is hosting a Risk eLearning webinar series highlighting research that may be useful as new approaches and methodologies for evaluating the safety of chemicals. In the third session, presenters will discuss new and emerging strategies for chemical safety evaluation. This will include new and emerging in vivo, in vitro, and in silico models to address population variability, and how in vitro high-throughput assays can provide useful information for hazard assessment of complex mixtures.

This series coincides with recent initiatives found in the U.S. Environmental Protection Agency's New Draft Strategic Plan and the National Toxicology Program's Strategic Roadmap.
William Suk, Ph.D., director of the SRP, will describe other SRP efforts to address the complex challenges posed by hazardous pollutants and mixtures of chemicals. The SRP is well positioned to lead the way in the use of 21st century science to protect human health. This includes development of rapid tools to evaluate hazard, exposure, and environmental fate, as well as approaches to integrate these methods to evaluate risk.
Weihsueh Chiu, Ph.D., leader of the Texas A&M SRP Center Decision Science Core, will discuss new and alternative approaches to addressing human variability and susceptibility. Characterizing population variability, including identifying susceptible populations and quantifying their increased susceptibility, is an important aspect of chemical risk assessment, but one that is challenging with traditional experimental models and risk assessment methods. This presentation will discuss some new and emerging in vivo, in vitro, and in silico models to address population variability and advance human health hazard and dose-response assessments. A number of case studies providing proof of principle as well as some key challenges will be highlighted.
Michael DeVito, Ph.D., acting chief of the National Toxicology Program Laboratory, will discuss evaluation of mixtures in Tox21. Traditional testing methods alone cannot provide the answers to the challenges in understanding potential effects of mixtures. Both component-based approaches and whole mixture approaches have been employed in Tox21. Using these high-throughput screening (HTS) approaches, we have evaluated 69 mixtures of 18 estrogen and androgen receptor agonists. The 18 chemicals range from high efficacious and potent to negative in the different assays. The mixtures ranged from binary to all 18 chemicals at a variety of mixing ratios. The HTS approach allowed for the evaluation of dose addition under a broad range of mixing ratios and chemicals. Dose addition models consistently provided adequate fits to the data. These data demonstrate the advantage of the HTS approach to mixtures toxicology.
Michelle Heacock. Ph.D., an SRP health scientist administator, will moderate the session.
Accessibility, Recording, and Content Disclaimer
Rehabilitation Act Notice for Reasonable Accommodation
It is EPA's policy to make reasonable accommodation to persons with disabilities wishing to participate in the agency's programs and activities, pursuant to the Rehabilitation Act of 1973, 29 U.S.C. 791. Any request for accommodation should be made to Sara Amolegbe at 919-213-4906 or samolegbe@michaeldbaker.com, preferably one week or more in advance of the webinar, so that EPA will have sufficient time to process the request. EPA would welcome specific recommendations from requestors specifying the nature or type of accommodation needed. Please note that CLU-IN provides both alternate phone call-in options and closed captioning for all webinars, and requests for these specific accommodations are not necessary.
Webinar Recording
By participating in this CLU-IN webinar, you automatically agree to authorize recording of audio and visual content presented during this live event and consent to subsequent use of this recording in the public domain by the U.S. Environmental Protection Agency. This recording may include questions, comments and poll responses provided by you during the live event in addition to your name, voice, image or likeness. This recording will be made available after the conclusion of the live event as part of the CLU-IN webinar archives, and will remain available indefinitely. If you do not wish to consent to the recording, please do not join the live event, and contact Jean Balent at 202-566-0832 or balent.jean@epa.gov to discuss your concerns.
Content Disclaimer
This webinar is intended solely to provide information to the public. The views and opinions expressed as part of this webinar do not necessarily state or reflect those of the U.S. Environmental Protection Agency. It is not intended, nor can it be relied upon, to create any rights enforceable by any party in litigation with the United States, or to endorse the use of products or services provided by specific vendors. With respect to this webinar, neither the United States Government nor any of their employees, makes any warranty, express or implied, including the warranties of merchantability and fitness for a particular purpose, or assumes any legal liability or responsibility for the accuracy, completeness, or usefulness of any information, apparatus, product, or process disclosed, or represents that its use would not infringe privately owned rights.
Presenters: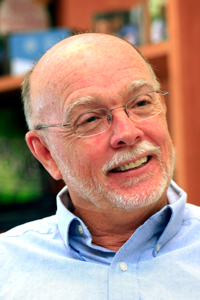 William Suk, Ph.D., M.P.H., Superfund Research Program, National Institute of Environmental Health Sciences (suk@niehs.nih.gov or 984-287-3325)
William Suk, Ph.D., M.P.H., is director of both the Superfund Research Program (SRP) and the Hazardous Substances Research Branch in the NIEHS Division of Extramural Research and Training. Suk has served as director of the SRP, a program established by Congress as part of the reauthorization of Superfund in 1986, since its inception. The SRP fosters interdisciplinary research approaches to address the problems associated with potentially hazardous environmental exposures. His affiliation with a number of organizations and committees include: Roundtable on Environmental Health Sciences, Research, and Medicine, Institute of Medicine, National Academy of Sciences; International Advisory Board of the Chulabhorn Research Institute, Bangkok, Thailand; and World Health Organization Consultation on Scientific Principles and Methodologies for Assessing Health Risks in Children Associated with Chemical Exposures. He is also a member of a number of trans-NIH committees. He received his Ph.D. in microbiology from the George Washington University Medical School, and his master's in public health in health policy from School of Public Health at the University of North Carolina at Chapel Hill.
Weihsueh Chiu, Ph.D., Texas A&M University (wchiu@cvm.tamu.edu or 979-845-4106)
Weihsueh A. Chiu, Ph.D. is a professor in the Department of Veterinary Integrative Biosciences at Texas A&M University, where he is actively involved in research, teaching, and service in the areas of toxicology, chemical risk assessment, and regulatory science. He received a bachelor's degree in Physics from Harvard University, and earned PhD in Physics from Princeton University, as well as a Certificate in Science, Technology, and Environmental Policy from the Woodrow Wilson School.

Dr. Chiu spent the first 16 years of his career in government service, first at the U.S. Government Accountability Office, and then at the U.S. EPA. Throughout his career, he has been involved in a diverse span of risk-related topics, such as defense against chemical-biological warfare agents, radioactive contamination in biosolids, human health risks from environmental chemical exposures, and the interface between science and policy. His recent research has focused on human health risk assessment, particularly with respect to toxicokinetics, mechanisms of toxicity, physiologically-based pharmacokinetic modeling, dose-response assessment, and characterizing uncertainty and variability. He has a particular interest in the development and use of Bayesian and probabilistic methods. Dr. Chiu has served on a variety of expert review panels for federal and state government agencies, as well as workgroups for the World Health Organization, Organization for Economic Cooperation and Development, Health Canada, and the U.S. National Academies of Sciences, Engineering and Medicine.

Michael DeVito, Ph.D., National Toxicology Program Laboratory (michael.devito@nih.gov or 984-287-4215)
Michael DeVito, Ph.D., is serving as the Acting Chief, National Toxicology Program (NTP) Laboratory. DeVito was most recently in the NTP Toxicology Branch leading the Experimental Toxicology Group, where his group was characterizing the toxicologic and/or carcinogenic potential of chemicals and agents nominated to the National Toxicology Program. He also served as the discipline leader for NTP pharmacokinetic modeling efforts.

Prior to coming to NTP in 2009, DeVito was a principal investigator in the Pharmacokinetics Branch of the National Health and Environmental Effects Research Laboratory at the US Environmental Protection Agency. From 2002-2009 DeVito was Chief of the Pharmacokinetic Branch. DeVito served as one of the lead health effects researchers on the US EPA's Dioxin Reassessment from 1991-2009. DeVito's research interests include developing quantitative model to understand the relationships between exposure to environmental chemicals, tissue dose and toxicity for use in risk assessments. DeVito received a Ph.D. in toxicology from the Joint Graduate Program in Toxicology at Rutgers, the State University of New Jersey in 1992.
Moderator:
Michelle Heacock, Ph.D., Superfund Research Program, National Institute of Environmental Health Sciences (heacockm@niehs.nih.gov or 984-287-3267)
Michelle Heacock, Ph.D., received her doctorate from Texas A & M University in College Station, Texas for her work on the interplay between DNA repair proteins and telomeres. Her postdoctoral work was conducted at NIEHS where she studied the DNA repair pathway, base excision repair. Her research focused on understanding the causes of cellular toxicity caused by DNA damaging agents. Michelle is currently a health science administrator where she oversees Superfund Research Program (SRP) grants that span basic molecular mechanisms of biological responses from exposures to hazardous substances, movement of hazardous substances through environmental media, detection technologies, and remediation approaches. She has been with the NIEHS since 2007.
Webinar Slides and References:
If you have a suggested topic or idea for a future CLU-IN internet seminar, please contact:
Jean Balent
Technology Integration and Information Branch
PH:
202-566-0832 |
Email:
balent.jean@epa.gov
Michael Adam
Technology Integration and Information Branch
PH:
202-566-0875 |
Email:
adam.michael@epa.gov