ProUCL Utilization 2020: Part 1: ProUCL A to Z
Sponsored by: US EPA Office of Research and Development
Archived: Monday, January 27, 2020

View Archive
ProUCL version 5.1.002 (5.1) is the latest update of the ProUCL statistical software package for analysis of environmental data sets with and without nondetect (ND) observations. The ProUCL software is available at https://www.epa.gov/land-research/proucl-software. In this first installment of a three part ProUCL e-learning seminar series, instructors will present the live interactive use of ProUCL v5.1 from initial data loading, all the way through the major steps of statistical data analysis in ProUCL. General talking points will include
Data management
DQO based sample size estimation
ProUCL options for dealing with non-detects
Graphical displays
Data based statistical testing
UTL/UCL observation and comparison
A modified version of the
Iris flower dataset
(XLS) will be used as an example throughout the presentation. This dataset is provided here and it is encouraged for attendees to follow along on their local machine.
Accessibility, Recording, and Content Disclaimer
Rehabilitation Act Notice for Reasonable Accommodation
It is EPA's policy to make reasonable accommodation to persons with disabilities wishing to participate in the agency's programs and activities, pursuant to the Rehabilitation Act of 1973, 29 U.S.C. 791. Any request for accommodation should be made to Felecia Barnett at 404-562-8659 or Barnett.Felicia@epa.gov, preferably one week or more in advance of the webinar, so that EPA will have sufficient time to process the request. EPA would welcome specific recommendations from requestors specifying the nature or type of accommodation needed. Please note that CLU-IN provides both alternate phone call-in options and closed captioning for all webinars, and requests for these specific accommodations are not necessary.
Webinar Recording
By participating in this CLU-IN webinar, you automatically agree to authorize recording of audio and visual content presented during this live event and consent to subsequent use of this recording in the public domain by the U.S. Environmental Protection Agency. This recording may include questions, comments and poll responses provided by you during the live event in addition to your name, voice, image or likeness. This recording will be made available after the conclusion of the live event as part of the CLU-IN webinar archives, and will remain available indefinitely. If you do not wish to consent to the recording, please do not join the live event, and contact Jean Balent at 202-566-0832 or balent.jean@epa.gov to discuss your concerns.
Content Disclaimer
This webinar is intended solely to provide information to the public. The views and opinions expressed as part of this webinar do not necessarily state or reflect those of the U.S. Environmental Protection Agency. It is not intended, nor can it be relied upon, to create any rights enforceable by any party in litigation with the United States, or to endorse the use of products or services provided by specific vendors. With respect to this webinar, neither the United States Government nor any of their employees, makes any warranty, express or implied, including the warranties of merchantability and fitness for a particular purpose, or assumes any legal liability or responsibility for the accuracy, completeness, or usefulness of any information, apparatus, product, or process disclosed, or represents that its use would not infringe privately owned rights.
Presenters: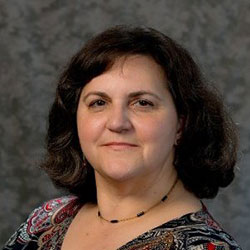 Felicia Barnett, U.S. Environmental Protection Agency (Barnett.Felicia@epa.gov or 404-562-8659)
Felicia Barnett is the US Environmental Protection Agency (EPA) Director of the Site Characterization and Monitoring Technical Support Center (SCMTSC) responsible for site investigative technical support and the development and maintenance of ProUCL. She is also the Region 4 Superfund and Technology Liaison for the Office of Research and Development (ORD). Felicia is the ORD resource for characterization technologies/performance support to the EPA program and regional offices and research/engineering/liaison technical support to EPA Region 4 located in Atlanta, Georgia. She provides expertise to the Region's waste programs on investigative, subsurface/groundwater, and engineering technical support and innovative technologies, including pesticides, brownfields, wood treaters, metals, and phytoremediation along with national contacts within ORD for those and other fields/wastes.

She joined the EPA in 1985 as a Site Assessment Manager for the Superfund Program. She later worked as a Remedial Project Manager for Hazardous Waste Site cleanups and has worked for over twenty years in the Office of Research and Development.

Felicia holds a BS degree in Chemical Engineering from the University of Tennessee in Knoxville.
Travis Linscome-Hatfield, Neptune and Company, Inc. (travis@neptuneinc.org or 720-746-1803)
As a graduate from the University of Colorado at Boulder, with a dual B.A. in Mathematics and Economics, and a graduate of the University of California at Santa Cruz with an M.S. in Statistics, Mr. Linscome-Hatfield has strong experience working with both Bayesian and Frequentist statistical methods. This experience is tied to his deep interests in both transportation and natural resource economics, which have provided ample opportunities for the creation of statistical models. These statistical analysis and modeling interests are enhanced by Mr. Linscome-Hatfield's expert skills with multiple statistical and general data analysis programs, such as Excel, SQL, JAGS, ProUCL, and most strongly with R.
Polona Carson, PhD, MBA, Neptune and Company, Inc. (pcarson@neptuneinc.org or 720-746-1803)
Polona Carson, PhD, MBA has more than 25 years of experience working on multidisciplinary teams in the area of quality assurance, environmental science, analytical chemistry, materials science and management. Her graduate research work was on the evaluation and optimization of sampling design for monitoring forest soil using composite samples. She used her strong analytical skills and good statistical knowledge in different projects related to sampling, process improvement, quality of laboratory data, processability of materials and management. She also developed and taught several courses in sampling, control charting and applied statistics for laboratory professionals. Polona is chairing ASTM sub-committee E11.10 Sampling / Statistics.
Anita Singh, PhD, Purdue University, Indiana (Retired in 2018 from Lockheed Martin/Leidos)
Dr. Anita Singh is an applied statistician specializing in many areas of statistics including robust and environmental statistics. She was a professor of statistics for 11 years (1980-1991) at the New Mexico Institute of Mining and Technology. She joined Lockheed Martin (now Leidos) in 1991. During 1991-2018, she supported numerous Tech Support Center and NERL-ORD projects of USEPA requiring statistical expertise. She provided expert statistical guidance for over 200 Superfund, RCRA, and unexploded ordnance (UXO) site projects of USEPA. During this time, she realized that typical classical statistical tools are not very useful to address complex statistical issues of site and research projects of USEPA. This led her to develop robust multivariate statistical methods for research projects of the Chemometric division of ORD-NERL. Additionally, she developed rigorous statistical methods for exposure and risk assessment and background evaluation projects and to determine trends in data collected from the various environmental media including soils, sediments, surface and groundwater. To compute accurate and reliable decision-making statistics routinely used by USEPA, she incorporated those statistical methods in two statistical software packages, ProUCL (latest release in 2016) and Scout 2008 v.1 (released in 2009) developed for USEPA. Statistical and graphical methods incorporated in these user-friendly software packages can be used on data sets with and without below detection limit observations. She has over 80 peer-reviewed articles and unpublished documents.
Moderator: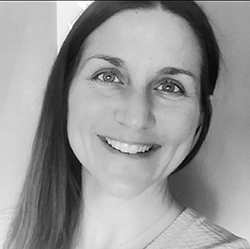 Jean Balent, U.S. EPA Technology Innovation and Field Services Division (balent.jean@epa.gov or 202-566-0832)
Ms Balent is on the staff of the EPA's Technology Innovation and Field Services Division where she has worked to collect and disseminate hazardous waste remediation and characterization information since 2003. Ms Balent manages the Clean Up Information Network website and actively supports online communication and collaboration resources available to EPA. She formerly worked with the US Army Corps of Engineers Environmental Engineering Division in the Buffalo District. Ms Balent was also a member of the SUNY-Buffalo Groundwater Research Group where she constructed and tested large scale models of groundwater flow. Ms Balent has also conducted research relating to the Great Lakes, environmental remediation, and brownfields re-development. She holds a Bachelor's degree in environmental engineering from SUNY-Buffalo and a Master's degree in Information Technology from AIU.
Webinar Slides and References:
If you have a suggested topic or idea for a future CLU-IN internet seminar, please contact:
Jean Balent
Technology Integration and Information Branch
PH:
202-566-0832 |
Email:
balent.jean@epa.gov
Michael Adam
Technology Integration and Information Branch
PH:
202-566-0875 |
Email:
adam.michael@epa.gov