Analytical Tools and Methods: Session II - Techniques for Trace Analysis of Metals and Chemical Mixtures
Sponsored by: NIEHS Superfund Research Program
Archived: Monday, May 22, 2017

View Archive
This webinar series highlights innovative analytical tools and methods developed and used by Superfund Research Program (SRP) grantees. The presenters will feature the benefits of these new tools and methods compared to conventional methods. They also will include information about how the technology has helped to facilitate ongoing SRP research.

During the second session of the series, speakers will highlight techniques that help measure trace levels of metals and chemical mixtures to better understand environmentally relevant chemical exposures.

Tracy Punshon, Ph.D., a research assistant professor at Dartmouth College, will introduce and translate the technology of elemental mapping, or spatially resolved elemental analysis. She will provide several examples of the instruments used to collect elemental maps, show examples of how the technique is being applied in the biological and environmental sciences, and provide information on accessibility and support for those interested in using it in their research.

Bruce Buchholz, Ph.D., a research scientist at the Lawrence Livermore National Laboratory, will describe Accelerator Mass Spectrometry (AMS), a technique for measuring zeptomole to femtomole quantities of carbon-14 in sub milligram sized samples. The technique is used to quantify metabolism of chemicals at relevant exposures in animals and humans, such as dermal exposure to pesticides and ingestion of PAHs or antimicrobials. The metabolism studies have become more streamlined recently with the addition of an integrated HPLC-AMS-MS system and can identify dominant metabolites at relevant doses from which specific field assays can be developed without the use of the carbon-14 label. All tissues, blood, urine, saliva, or purified biomolecules (protein, DNA, RNA) are amenable to AMS analyses.

Lee Ferguson, Ph.D., an associate professor at Duke University, will discuss high resolution mass spectrometry, which has advanced as a powerful tool for identification of targeted and non-targeted organic pollutants in complex mixtures. He will highlight applications of these technologies to assess human and ecological exposure to environmental pollutants associated with consumer products, indoor environments, and aquatic systems. Specific strategies and workflows for prioritization and structural identification of emerging contaminants will be highlighted, and case studies will be presented for pollutants in house dust, children's hand wipes, and wastewater-impacted environments.
Accessibility, Recording, and Content Disclaimer
Rehabilitation Act Notice for Reasonable Accommodation
It is EPA's policy to make reasonable accommodation to persons with disabilities wishing to participate in the agency's programs and activities, pursuant to the Rehabilitation Act of 1973, 29 U.S.C. 791. Any request for accommodation should be made to Sara Amolegbe at 919-213-4906 or samolegbe@michaeldbaker.com, preferably one week or more in advance of the webinar, so that EPA will have sufficient time to process the request. EPA would welcome specific recommendations from requestors specifying the nature or type of accommodation needed. Please note that CLU-IN provides both alternate phone call-in options and closed captioning for all webinars, and requests for these specific accommodations are not necessary.
Webinar Recording
By participating in this CLU-IN webinar, you automatically agree to authorize recording of audio and visual content presented during this live event and consent to subsequent use of this recording in the public domain by the U.S. Environmental Protection Agency. This recording may include questions, comments and poll responses provided by you during the live event in addition to your name, voice, image or likeness. This recording will be made available after the conclusion of the live event as part of the CLU-IN webinar archives, and will remain available indefinitely. If you do not wish to consent to the recording, please do not join the live event, and contact Jean Balent at 202-566-0832 or balent.jean@epa.gov to discuss your concerns.
Content Disclaimer
This webinar is intended solely to provide information to the public. The views and opinions expressed as part of this webinar do not necessarily state or reflect those of the U.S. Environmental Protection Agency. It is not intended, nor can it be relied upon, to create any rights enforceable by any party in litigation with the United States, or to endorse the use of products or services provided by specific vendors. With respect to this webinar, neither the United States Government nor any of their employees, makes any warranty, express or implied, including the warranties of merchantability and fitness for a particular purpose, or assumes any legal liability or responsibility for the accuracy, completeness, or usefulness of any information, apparatus, product, or process disclosed, or represents that its use would not infringe privately owned rights.
Presenters: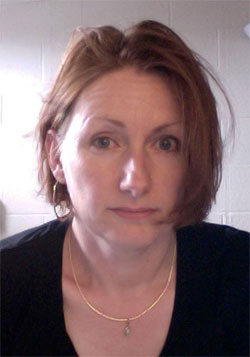 Tracy Punshon, Ph.D., Dartmouth College (tracy.punshon@dartmouth.edu or 603-646-1037)
Tracy Punshon, Ph.D., is a Research Assistant Professor in the Biological Sciences Department of Dartmouth College. Tracy joined the Dartmouth Superfund Research Program as a trainee in 2005, and remains part of the program in the Trace Element Analysis Core facility. Tracy has over 15 years experience with elemental mapping, working closely with three of the US synchrotron facilities, and routinely using Laser Ablation ICP-MS.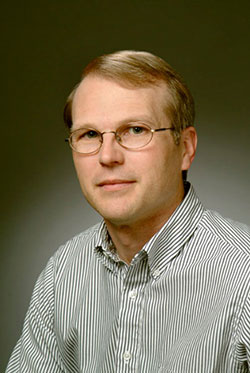 Bruce Buchholz, Ph.D., Lawrence Livermore National Laboratory (buchholz2@llnl.gov or 925-422-1739)
Bruce Buchholz, Ph.D., was formally trained in the physical sciences and obtained his Ph.D. in Nuclear Engineering from the University of Illinois at Urbana-Champaign. He did a postdoc at Argonne National Lab in the Chemical Technology Division where he worked on removal of radioisotopes from hazardous wastes and medical isotope production technology. He moved on to UC Davis where he did a short postdoc with Bruce Hammock and started applying accelerator mass spectrometry to biological systems. From there he settled at the Center for Accelerator Mass Spectrometry (CAMS) at Lawrence Livermore National Laboratory where he continued his association with the UC Davis SRP and performed the first human microdosing studies using AMS. He is currently a senior scientist at CAMS and continues to use AMS in a wide variety of biological applications.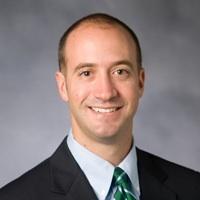 P. Lee Ferguson, Ph.D., Duke University (lee.ferguson@duke.edu or 919-660-5460)
Lee Ferguson, Ph.D., is an associate professor of civil and environmental engineering at Duke University. He is an environmental analytical chemist who joined Duke in 2009 after six years as an assistant professor in the department of chemistry and biochemistry at the University of South Carolina. Research in the Ferguson laboratory is focused on development of novel methods for trace analysis of organic and nanoparticulate contaminants in the aquatic environment. The analytical methods developed in the Ferguson laboratory are applied to both process-oriented environmental chemistry experiments in the field and laboratory as well as to toxicity bioassays, including whole-organism assays and molecular endpoints. The overarching goal is to gain an increased understanding of how emerging contaminants are transported, transformed and induce deleterious effects within aquatic ecosystems.
Moderator:
John McKernan, Sc.D., U.S. Environmental Protection Agency (mcKernan.john@epa.gov or 513-569-7415)
John McKernan, Sc.D., CIH is the Director of the Engineering Technical Support Center in the U.S. EPA's Office of Research and Development in Cincinnati, OH. For over 18 years, Dr. McKernan has combined engineering and environmental health research into a comprehensive management approach for environmental contamination nationally and globally. Dr. McKernan has worked for the Centers for Disease Control and Prevention, National Institute for Occupational Safety and Health for 10 years, and the U.S. Environmental Protection Agency for the past 8 years. His experiences in roles including environmental response for Anthrax, Hurricanes, and the Deep Water Horizon Spill have given him a unique perspective on environmental health. In his international collaborations, he conducts research on remediating recalcitrant environmental and human health hazards such as metals and chlorinated organics, and provides this knowledge in a variety of forums and conferences to Canadian, European Union, and Vietnamese counterparts.
Webinar Slides and References:
Slide Presentation for Tracy Punshon, Ph.D., Dartmouth College:
Slide Presentation for Bruce Buchholz, Ph.D., Lawrence Livermore National Laboratory:
Slide Presentation for Lee Ferguson, Ph.D., Duke University:
Webinar Slides and References:
Slide Presentation for Tracy Punshon, Ph.D., Dartmouth College:
Slide Presentation for Bruce Buchholz, Ph.D., Lawrence Livermore National Laboratory:
Slide Presentation for Lee Ferguson, Ph.D., Duke University:
Additional Resources:
If you have a suggested topic or idea for a future CLU-IN internet seminar, please contact:
Jean Balent
Technology Integration and Information Branch
PH:
202-566-0832 |
Email:
balent.jean@epa.gov
Michael Adam
Technology Integration and Information Branch
PH:
202-566-0875 |
Email:
adam.michael@epa.gov