Bioremediation - Expanding the Toolbox: Session I - The Microbiome
Sponsored by: NIEHS Superfund Research Program
Archived: Monday, September 30, 2019

View Archive
The NIEHS Superfund Research Program (SRP) is hosting a Risk e-Learning webinar series emphasizing new approaches to elucidate mechanisms responsible for bioremediation. The series will feature innovative molecular, biochemical, cellular, and/or engineering tools to advance our understanding of the structural and functional properties of microorganisms or plants involved in the bioremediation of hazardous substances.

The first session will serve as an introduction to the series and will touch on opportunities to build linkages with other microbiome fields of study, such as the human microbiome.

SRP Director William A. Suk, Ph.D., will introduce the series, highlighting SRP grantees' contribution to innovation in bioremediation. The SRP funds multidisciplinary research to address the complex and evolving challenges associated with Superfund and related hazardous waste sites, including the development of new remediation technologies. Dr. Suk will provide an overview of the findings from past SRP bioremediation research, from basic discoveries to cost-saving field applications, and will introduce potential opportunities to expand the bioremediation toolbox.

James Tiedje, Ph.D., from the Michigan State University SRP Center, will discuss the past and future of microbiome science, which transcends habitats. The major questions, methods, and underlying biology of microbiome science are very similar, so much is transferable among studies in the soil, gut, ocean, and other systems. There are important differences in the details, but the details are not the starting point. In this talk, Tiedje will summarize what we have learned from the past in microbial ecology that helps us project the future and then will speculate on that future and how it may impact and likely facilitate SRP-relevant microbiome research.

Microbial communities mediate important transformations of environmental arsenic. These biotransformations dictate the bioavailability and toxicity of arsenic in environments ranging from soil to the human gut. Raina Maier, Ph.D., and Paul Carini, Ph.D., from the University of Arizona SRP Center, will discuss new integrative tools that combine plant transcriptomics, microbial meta(genomics), and high throughput microbial culturing to link key taxa to specific arsenic biotransformations important to both phytoremediation processes and human health.
Accessibility, Recording, and Content Disclaimer
Rehabilitation Act Notice for Reasonable Accommodation
It is EPA's policy to make reasonable accommodation to persons with disabilities wishing to participate in the agency's programs and activities, pursuant to the Rehabilitation Act of 1973, 29 U.S.C. 791. Any request for accommodation should be made to Sara Amolegbe at 919-213-4906 or samolegbe@michaeldbaker.com, preferably one week or more in advance of the webinar, so that EPA will have sufficient time to process the request. EPA would welcome specific recommendations from requestors specifying the nature or type of accommodation needed. Please note that CLU-IN provides both alternate phone call-in options and closed captioning for all webinars, and requests for these specific accommodations are not necessary.
Webinar Recording
By participating in this CLU-IN webinar, you automatically agree to authorize recording of audio and visual content presented during this live event and consent to subsequent use of this recording in the public domain by the U.S. Environmental Protection Agency. This recording may include questions, comments and poll responses provided by you during the live event in addition to your name, voice, image or likeness. This recording will be made available after the conclusion of the live event as part of the CLU-IN webinar archives, and will remain available indefinitely. If you do not wish to consent to the recording, please do not join the live event, and contact Jean Balent at 202-566-0832 or balent.jean@epa.gov to discuss your concerns.
Content Disclaimer
This webinar is intended solely to provide information to the public. The views and opinions expressed as part of this webinar do not necessarily state or reflect those of the U.S. Environmental Protection Agency. It is not intended, nor can it be relied upon, to create any rights enforceable by any party in litigation with the United States, or to endorse the use of products or services provided by specific vendors. With respect to this webinar, neither the United States Government nor any of their employees, makes any warranty, express or implied, including the warranties of merchantability and fitness for a particular purpose, or assumes any legal liability or responsibility for the accuracy, completeness, or usefulness of any information, apparatus, product, or process disclosed, or represents that its use would not infringe privately owned rights.
Presenters: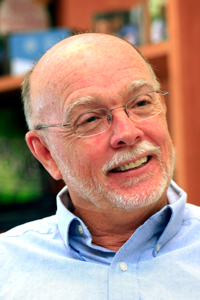 William Suk, Ph.D., M.P.H., Superfund Research Program, National Institute of Environmental Health Sciences (suk@niehs.nih.gov or 984-287-3325)
William Suk, Ph.D., M.P.H., is director of both the Superfund Research Program (SRP) and the Hazardous Substances Research Branch in the NIEHS Division of Extramural Research and Training. Suk has served as director of the SRP, a program established by Congress as part of the reauthorization of Superfund in 1986, since its inception. The SRP fosters interdisciplinary research approaches to address the problems associated with potentially hazardous environmental exposures. His affiliation with a number of organizations and committees include: Roundtable on Environmental Health Sciences, Research, and Medicine, Institute of Medicine, National Academy of Sciences; International Advisory Board of the Chulabhorn Research Institute, Bangkok, Thailand; and World Health Organization Consultation on Scientific Principles and Methodologies for Assessing Health Risks in Children Associated with Chemical Exposures. He is also a member of a number of trans-NIH committees. He received his Ph.D. in microbiology from the George Washington University Medical School, and his master's in public health in health policy from School of Public Health at the University of North Carolina at Chapel Hill.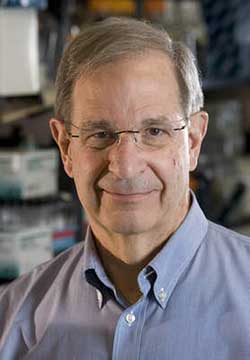 James M. Tiedje, Ph.D., Department of Plant Soil, and Microbial Sciences, Michigan State University (tiedjej@msu.edu or 517-353-9021 x1)
James M. Tiedje, Ph.D., is University Distinguished Professor of Microbiology and Molecular Genetics, and of Plant, Soil and Microbial Sciences, and is Director of the Center for Microbial Ecology at Michigan State University. His research focuses on microbial ecology, physiology and diversity, especially regarding the nitrogen cycle, biodegradation of environmental pollutants and use of molecular methods to understand microbial community structure and function. His group has discovered several microbes that biodegrade chlorinated pollutants and is using genomics to better understand microbial functions in their environment. He has served as Editor-in-Chief of Applied and Environmental Microbiology and Editor of Microbial and Molecular Biology Reviews. He has over 500 refereed publications including seven in Science and Nature. He shared the 1992 Finley Prize from UNESCO for research contributions in microbiology of international significance, is Fellow of the AAAS (The American Association for the Advancement of Science), the American Academy of Microbiology, and the Soil Science Society of America, and is a member of the U.S. National Academy of Sciences. He was President of the American Society for Microbiology and the International Society for Microbial Ecology. He received his B.S. degree from Iowa State University and his M.S. and Ph.D. degrees from Cornell University.
Raina Maier, Ph.D., University of Arizona (rmaier@ag.arizona.edu or 520-621-7231)
Raina Maier, Ph.D., is an environmental microbiologist in the Department of Environmental Science at the University of Arizona. Her research program focuses on understanding how we can exploit microbes and their activities and products to benefit human health and the environment. She is known for her work on the relationships between microbial diversity and ecosystem function in arid and semi-arid environments with a focus on mine tailings and desert soils. Dr. Maier serves as the Director of the University of Arizona NIEHS Superfund Research Center which seeks to understand the health impacts and advance innovative solutions for remediation of mine waste sites. Related to mining, her group's innovative work on establishing vegetative caps on mine waste is changing the way we think about and evaluate the revegetation process.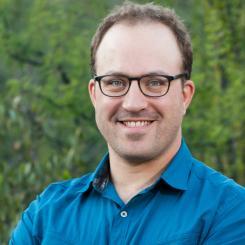 Paul Carini, Ph.D., Department of Environmental Science, University of Arizona (paulcarini@email.arizona.edu or 414-467-0998)
Paul Carini, Ph.D., is an assistant professor of soil/subsurface microbiology, soil, water, and environmental science at the University of Arizona. The Carini lab is focused on understanding how microbes help make Earth habitable for humans. This view leads us to diverse questions in both terrestrial and aquatic environments with the goal of understanding how microbial communities transform important nutrients, remove pollutants, affect soil fertility and influence aquatic productivity. By studying the growth of microbial cultures, their genome sequences and their environmental distributions, the research team designs experiments that help uncover new and unusual biogeochemical cycles and provide hypothesis-based explanations for long standing geochemical observations.
Moderators: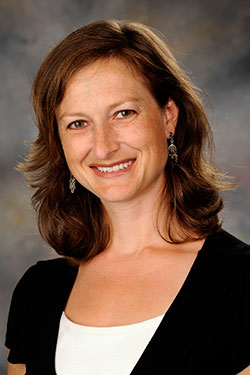 Heather F. Henry, Ph.D., Program Administrator, NIEHS Superfund Research Program (heather.henry@nih.gov)
Since 2006, Heather Henry has been a Program Administrator for the Superfund Research Program at the National Institute of Environmental Health Sciences (NIEHS) in Research Triangle Park, NC. Her responsibilities include administration of the SRP Multi-Project Center Grants (P42), the SRP Individual Research Project Grants (R01), and the Small Business / Technology Transfer Grants (R41/42; R43/44). She earned a B.S. in Biological Sciences (Ecology and Evolution) at the University of Rochester, Rochester, NY; a Ph.D. in Biological Sciences at the University of Cincinnati, Cincinnati, OH; and completed a Fulbright Fellowship (post-doctoral) at the University of Melbourne and the University of Adelaide in Australia.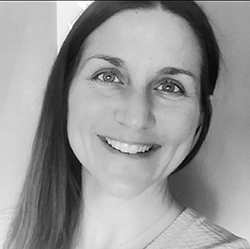 Jean Balent, U.S. EPA Technology Innovation and Field Services Division (balent.jean@epa.gov or 202-566-0832)
Ms Balent is on the staff of the EPA's Technology Innovation and Field Services Division where she has worked to collect and disseminate hazardous waste remediation and characterization information since 2003. Ms Balent manages the Clean Up Information Network website and actively supports online communication and collaboration resources available to EPA. She formerly worked with the US Army Corps of Engineers Environmental Engineering Division in the Buffalo District. Ms Balent was also a member of the SUNY-Buffalo Groundwater Research Group where she constructed and tested large scale models of groundwater flow. Ms Balent has also conducted research relating to the Great Lakes, environmental remediation, and brownfields re-development. She holds a Bachelor's degree in environmental engineering from SUNY-Buffalo and a Master's degree in Information Technology from AIU.
If you have a suggested topic or idea for a future CLU-IN internet seminar, please contact:
Jean Balent
Technology Integration and Information Branch
PH:
202-566-0832 |
Email:
balent.jean@epa.gov
Michael Adam
Technology Integration and Information Branch
PH:
202-566-0875 |
Email:
adam.michael@epa.gov