Bioremediation - Expanding the Toolbox: Session III - Emerging Opportunities
Sponsored by: NIEHS Superfund Research Program
Archived: Friday, October 11, 2019

View Archive
The NIEHS Superfund Research Program (SRP) is hosting a Risk e-Learning webinar series emphasizing new approaches to elucidate mechanisms responsible for bioremediation. The series will feature innovative molecular, biochemical, cellular, and/or engineering tools to advance our understanding of the structural and functional properties of microorganisms or plants involved in the bioremediation of hazardous substances.

The third session will highlight new and emerging tools to improve existing bioremediation approaches and improve human health.

Pedro Alvarez, Ph.D., from Rice University, will discuss opportunities for nanotechnology-enabled in situ remediation technologies to address soil and groundwater contamination. Complex subsurface contamination domains and limited efficacy of existing treatment approaches pose significant challenges to site remediation and underscore the need for technological innovation to develop cost-effective remedies. This discussion will cover candidate nanomaterials and their applications to complement existing remediation approaches, as well as potential barriers for implementation and strategies and research needs to overcome these barriers.

Dora Taggart, an SRP Small Business grantee from Microbial Insights, will discuss their work to understand how environmental microbes are protecting our health. Research has consistently shown that human health is deeply intertwined with the gut microbiome, and new studies are illuminating the ways in which environmental contaminants are affecting, and are affected by, those microbes - sometimes even increasing in toxicity throughout the process. Through qPCR, isotopic analyses, metabolomics, and other molecular biological tools, technology advancements and novel approaches are finally allowing scientists to understand the beneficial impacts that active microbial contaminant degraders can have on human microbiomes. This presentation will highlight the information that these tools can provide and will discuss some of the new groundbreaking methods that will soon be common in the industry.

Ameen Razavi, an SRP Small Business grantee from Microvi Biotechnologies, will discuss microenvironmental impacts on the induction kinetics of cometabolism for the bioremediation of chlorinated hydrocarbons. The effectiveness of aerobic cometabolism-based bioremediation strategies for chlorinated hydrocarbons is tightly linked to the sustained induction of specific enzyme classes using primary metabolites, or inducers. This presentation provides an overview of aerobic cometabolism with an emphasis on emerging concepts for enhancing induction kinetics. Data from laboratory-scale and field pilot systems will be presented to illustrate translational applications and identify continuing research and knowledge gaps. The presentation will also cover the early-stage development of a functional and predictive computational model based on microbiome-based sciences. Specific contaminants that will be discussed include chlorinated solvents, 1,4-dioxane, and BTEX (benzene, toluene, ethylbenzene, and xylene).
Accessibility, Recording, and Content Disclaimer
Rehabilitation Act Notice for Reasonable Accommodation
It is EPA's policy to make reasonable accommodation to persons with disabilities wishing to participate in the agency's programs and activities, pursuant to the Rehabilitation Act of 1973, 29 U.S.C. 791. Any request for accommodation should be made to Sara Amolegbe at 919-213-4906 or samolegbe@michaeldbaker.com, preferably one week or more in advance of the webinar, so that EPA will have sufficient time to process the request. EPA would welcome specific recommendations from requestors specifying the nature or type of accommodation needed. Please note that CLU-IN provides both alternate phone call-in options and closed captioning for all webinars, and requests for these specific accommodations are not necessary.
Webinar Recording
By participating in this CLU-IN webinar, you automatically agree to authorize recording of audio and visual content presented during this live event and consent to subsequent use of this recording in the public domain by the U.S. Environmental Protection Agency. This recording may include questions, comments and poll responses provided by you during the live event in addition to your name, voice, image or likeness. This recording will be made available after the conclusion of the live event as part of the CLU-IN webinar archives, and will remain available indefinitely. If you do not wish to consent to the recording, please do not join the live event, and contact Jean Balent at 202-566-0832 or balent.jean@epa.gov to discuss your concerns.
Content Disclaimer
This webinar is intended solely to provide information to the public. The views and opinions expressed as part of this webinar do not necessarily state or reflect those of the U.S. Environmental Protection Agency. It is not intended, nor can it be relied upon, to create any rights enforceable by any party in litigation with the United States, or to endorse the use of products or services provided by specific vendors. With respect to this webinar, neither the United States Government nor any of their employees, makes any warranty, express or implied, including the warranties of merchantability and fitness for a particular purpose, or assumes any legal liability or responsibility for the accuracy, completeness, or usefulness of any information, apparatus, product, or process disclosed, or represents that its use would not infringe privately owned rights.
Presenters: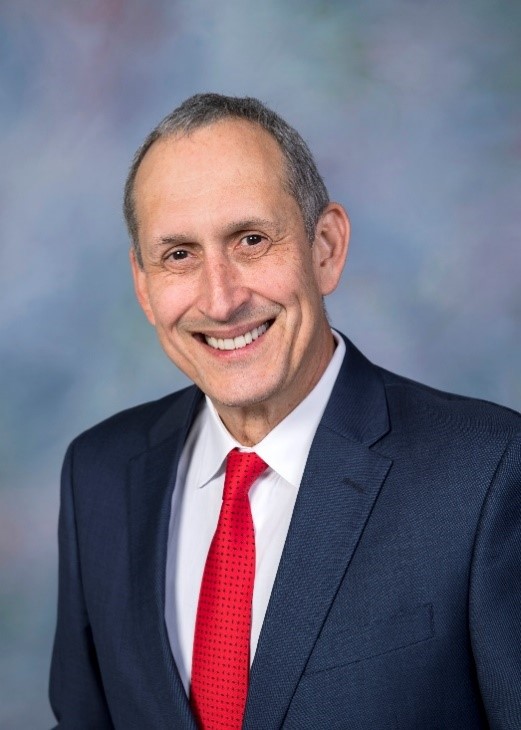 Pedro J.J. Alvarez, Ph.D., Department of Chemistry, Rice University (alvarez@rice.edu or 713-348-5903)
Pedro J.J. Alvarez, Ph.D., is the George R. Brown Professor of Civil and Environmental Engineering at Rice University, where he also serves as founding director of the National Science Foundation (NSF) Engineering Research Center on Nanotechnology-Enabled Water Treatment. His research interests include environmental implications and applications of nanotechnology, bioremediation, fate and transport of toxic chemicals, water footprint of biofuels, water treatment and reuse, and antibiotic resistance control. Alvarez received the B. Eng. Degree in civil engineering from McGill University and M.S. and Ph.D. degrees in environmental engineering from the University of Michigan. He is the 2012 Clarke Prize laureate and also won the 2014 American Academy of Environmental Engineers and Scientists (AAEES) Grand Prize for Excellence in Environmental Engineering and Science. Past honors include President of Association of Environmental Engineering and Science Professors (AEESP), the Perry McCarty AEESP Founders' Award for Outstanding Contributions to Environmental Engineering Education and Practice, the AEESP Frontiers in Research Award, the Water Environment Federation McKee Medal for Groundwater Protection, the Strategic Environmental Research and Development Program Cleanup Project of the Year award, the Brown and Caldwell Lifetime Achievement Award for site remediation, the American Society of Civil Engineering Freese Award, and various best paper awards with his students. Alvarez has served on the advisory committee of the NSF Engineering Directorate and on the scientific advisory board of the U.S. Environmental Protection Agency. He is currently an associate editor of Environmental Science and Technology. He was elected to the National Academy of Engineering for pedagogical and practical contributions to bioremediation and environmental nanotechnology. He is leader for the Pyrolytic Conversion of PAHs in Contaminated Sediments into Char to Eliminate Toxicity and Enhance Soil Fertility project of the Baylor College of Medicine-Rice SRP Center.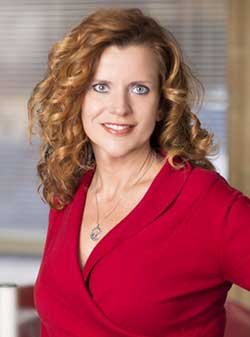 Dora Taggart, Microbial Insights (DTaggart@microbe.com or 865-573-8188)
Dora Taggart is the President of Microbial Insights. Since joining Microbial Insights in 2001, the array of MBTs developed and validated at Microbial Insights has been greatly expanded from the first commercial qPCR analysis (Dehalococcoides) through the development of the QuantArray® and commercialization of stable isotope probing (SIP) to the Microbial Insights Database. Dora personally analyzed the first commercial Dehalococcoides qPCR samples and continues to propel MI forward by collaborating with leading researchers in academia and federal agencies to ensure that MI remains on the cutting edge. As President, Dora has become a global ambassador for MBTs, regularly presenting as an invited speaker at environmental and corrosion conferences, leading hundreds of technical workshops worldwide, and co-authoring guidance documents with groups like the Interstate Technology Regulatory Council (ITRC) EMD team and ER Wiki (Remediapedia) to support appropriate use and interpretation of MBTs. In 2011, Dora was named the most valuable team member for the ITRC EMD team. She also serves on the Board of Directors of Bottle Rocket Productions, Boys and Girls Club of the Cumberland Plateau, Environmental Workshops, LLC as well as the Board of Visitors for the University of Tennessee Department of Microbiology. Dora received her degree in Biomedical Engineering from Vanderbilt University.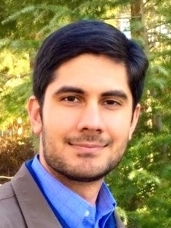 Ameen Razavi, Microvi Biotechnologies (arazavi@microvi.com or 510-344-0668)
Ameen Razavi leads the early technology development and innovation team at Microvi, focusing on the conceptual development of new technologies and the company's technology pipeline. He is responsible for Microvi's research and development funding, including multi-million dollar grants, as well as a co-inventor of Microvi's core patent portfolio. As a key inventor behind the MicroNiche Engineering™ technology, Mr. Razavi has developed a number of tools in materials science, microbial ecology, and bioprocess development to provide enhanced bioconversion processes. Mr. Razavi is also a coordinator of Microvi's joint research projects with various universities such as Johns Hopkins University and the University of California, Berkeley. He holds a degree in microbial biology from the University of California, Berkeley, and advanced training in engineering management from Stanford University.
Moderators: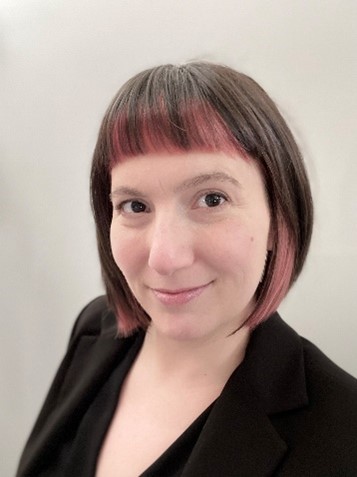 Cindy Frickle, U.S. EPA Office of Superfund Remediation and Technology Innovation (frickle.cynthia@epa.gov or 202-566-0927)
Cindy Frickle is a physical scientist with EPA's Superfund program where she reviews and propagates technical information to site cleanup professionals through Clu-In, EPA forums, and interagency channels. Prior to joining EPA, she spent time characterizing contaminated sites, coring sediments, studying microbes, and teaching. She completed her Biogeology MS and Geology BS in the University of Minnesota's School of Earth Sciences.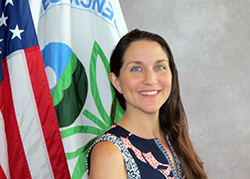 Jean Balent, U.S. EPA Technology Innovation and Field Services Division (balent.jean@epa.gov or 202-566-0832)
Ms Balent is on the staff of the EPA's Technology Innovation and Field Services Division where she has worked to collect and disseminate hazardous waste remediation and characterization information since 2003. Ms Balent manages the Clean Up Information Network website and actively supports online communication and collaboration resources available to EPA. She formerly worked with the US Army Corps of Engineers Environmental Engineering Division in the Buffalo District. Ms Balent was also a member of the SUNY-Buffalo Groundwater Research Group where she constructed and tested large scale models of groundwater flow. Ms Balent has also conducted research relating to the Great Lakes, environmental remediation, and brownfields re-development. She holds a Bachelor's degree in environmental engineering from SUNY-Buffalo and a Master's degree in Information Technology from AIU.
Webinar Slides and References:
Additional Resources:
These materials will be available by Friday, October 11, 2019
If you have a suggested topic or idea for a future CLU-IN internet seminar, please contact:
Jean Balent
Technology Integration and Information Branch
PH:
202-566-0832 |
Email:
balent.jean@epa.gov
Michael Adam
Technology Integration and Information Branch
PH:
202-566-0875 |
Email:
adam.michael@epa.gov