Risk e-Learning Webinar Series: Session II - Geospatial Platforms for Analysis and Visualization Across Environmental Data
Sponsored by: NIEHS Superfund Research Program
Go to Archive

The NIEHS Superfund Research Program (SRP) is hosting a Risk e-Learning webinar series focused on SRP-funded data science projects that are enhancing the integration, interoperability, and reuse of data. With these supplements, the SRP encourages data sharing among its grantees to accelerate scientific discoveries, stimulate new collaborations, and increase scientific transparency and rigor.

In the second session, SRP-funded researchers will describe efforts to combine and analyze datasets using geospatial platforms. These platforms are being used to visualize patterns of exposures and those factors that may affect these patterns, within a geographical area. This session will also feature a speaker supported by the National Science Foundation, who will discuss HydroShare, an online system for sharing hydrologic data and models.
Pianpian Wu, Ph.D.,
postdoctoral researcher at Dartmouth College and
Caredwen Foley, M.P.H.
, research assistant at the Boston University SRP Center, will discuss an examination of fish consumption advisories. To date, fish consumption advisories have been established for single contaminants, including mercury, chlordane, dichlorodiphenyltrichloroethane (DDT), dioxins, and PCBs. Surprisingly, the co-occurrence of multiple contaminants in fish tissue from these water bodies has not been systematically examined. Their work addresses the spatial differences in multi-chemical co-exposures from consuming fish, as well as highlights a need to revisit the approach to establishing fish consumption advisories that reflect exposure to chemical mixtures to address the totality of risks and benefits of fish consumption.
Andrew Creamer
, research data management librarian at Brown, will describe opportunities for partnering with libraries for supporting public access to research data and data reuse. Andrew will focus on lessons learned from collecting and curating historical industrial land use data and its potential applications in data analysis and visualization and the challenges of curating publicly available datasets for reuse learned from Developing a Spatial Approach for Toxic Transferal from Industrial and Vacant Land Uses to Green Infrastructure.
David Tarboton, Sc.d.,
Professor, Director of the Utah Water Research Laboratory, and Professor of Civil and Environmental Engineering at Utah State University will introduce HydroShare, a repository developed for sharing data and models within the hydrology and water resources community served by CUAHSI. The presentation will describe HydroShare functionality for capturing and holding metadata as well as tools for acting on data in HydroShare that make data sharing attractive beyond open data mandates and enable problem solving through data integration. He will discuss lessons learned and challenges we still face in the management and reuse of water related data for integrated problem solving.
Accessibility, Recording, and Content Disclaimer
Rehabilitation Act Notice for Reasonable Accommodation
It is EPA's policy to make reasonable accommodation to persons with disabilities wishing to participate in the agency's programs and activities, pursuant to the Rehabilitation Act of 1973, 29 U.S.C. 791. Any request for accommodation should be made to at or , preferably one week or more in advance of the webinar, so that EPA will have sufficient time to process the request. EPA would welcome specific recommendations from requestors specifying the nature or type of accommodation needed. Please note that CLU-IN provides both alternate phone call-in options and closed captioning for all webinars, and requests for these specific accommodations are not necessary.
Webinar Recording
By participating in this CLU-IN webinar, you automatically agree to authorize recording of audio and visual content presented during this live event and consent to subsequent use of this recording in the public domain by the U.S. Environmental Protection Agency. This recording may include questions, comments and poll responses provided by you during the live event in addition to your name, voice, image or likeness. This recording will be made available after the conclusion of the live event as part of the CLU-IN webinar archives, and will remain available indefinitely. If you do not wish to consent to the recording, please do not join the live event, and contact Jean Balent at 202-566-0832 or balent.jean@epa.gov to discuss your concerns.
Content Disclaimer
This webinar is intended solely to provide information to the public. The views and opinions expressed as part of this webinar do not necessarily state or reflect those of the U.S. Environmental Protection Agency. It is not intended, nor can it be relied upon, to create any rights enforceable by any party in litigation with the United States, or to endorse the use of products or services provided by specific vendors. With respect to this webinar, neither the United States Government nor any of their employees, makes any warranty, express or implied, including the warranties of merchantability and fitness for a particular purpose, or assumes any legal liability or responsibility for the accuracy, completeness, or usefulness of any information, apparatus, product, or process disclosed, or represents that its use would not infringe privately owned rights.
Presenters: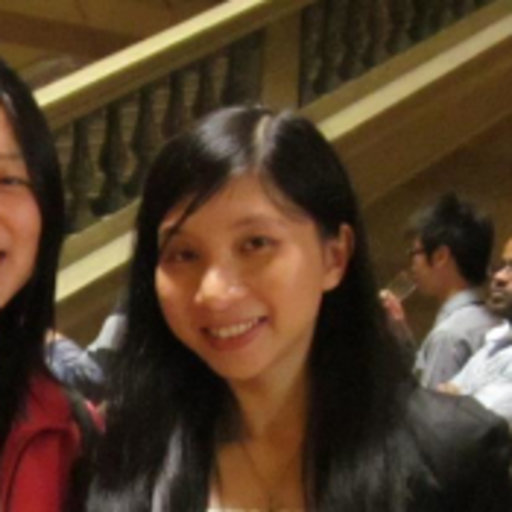 Pianpian Wu, Ph.D., Dartmouth College (pianpian.wu@dartmouth.edu)
Pianpian Wu, Ph.D., is a postdoctoral researcher at Dartmouth College. Her research focuses primarily on mercury bioavailability at the base of the food chain in aquatic ecosystems: how mercury and its organic form, methyl-mercury, get into the aquatic food chain from water to primary producers and consumers (plankton and macroinvertebrates) for further bioaccumulation. Observation of simultaneous fatty acids composition from an ecotoxicological perspective is also addressed in her work.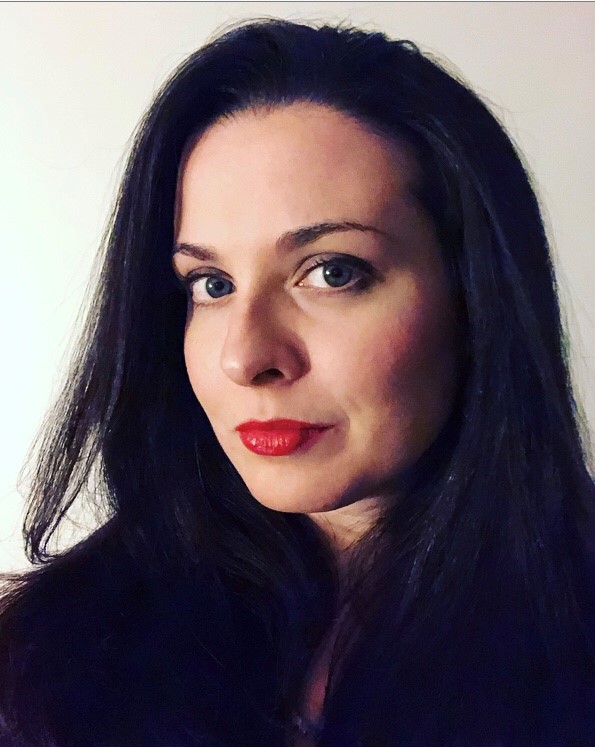 Caredwen Foley, Boston University (caredwen@bu.edu)
Caredwen Foley, M.P.H., is a research assistant for the Boston University Superfund Research Project Research Translation Core. Her primary interest is regulatory toxicology, particularly exposure and risk assessment for organohalogens and heavy metals in occupational and residential/consumer settings. She works at the Massachusetts Office of Technical Assistance, an agency that assists Massachusetts manufacturers with pollution prevention. She also sits on the Executive Team of the BU Epidemiology COVID-19 Response Corps, where she manages projects related to COVID-19 risk communication.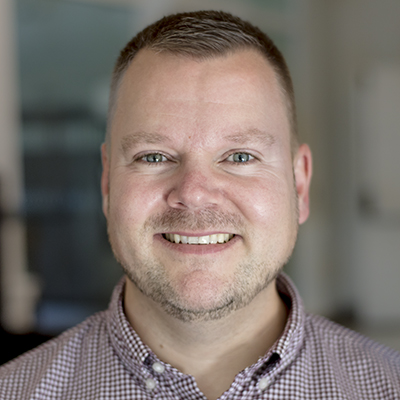 Andrew Creamer, Brown University (andrew_creamer@brown.edu or 401-863-9402)
Andrew Creamer has served as the Research Data Management Librarian at Brown since 2014. He serves in the University Library's Academic Engagement unit as the departmental librarian for the Computer Science and Cognitive, Linguistic and Psychological Sciences departments. Andrew also serves students and faculty in the health sciences as a librarian in the University Library's Health & Biomedical Library Services unit. As part of the University Library's Center for Digital Scholarship unit, Andrew helps faculty and student researchers with writing and carrying out their data management and sharing plans (DMPs) and digital curation activities, including depositing their data sets in repositories and publishing data for public discovery, access, reuse, and citation. Lastly, Andrew serves as a research informationist for several NIH-funded centers and research projects in the School of Engineering, the Division of Biology and Medicine, and the School of Public Health, and helps researchers to comply with funders' Public Access Polices and ensure the public has access to publicly-funded data and publications.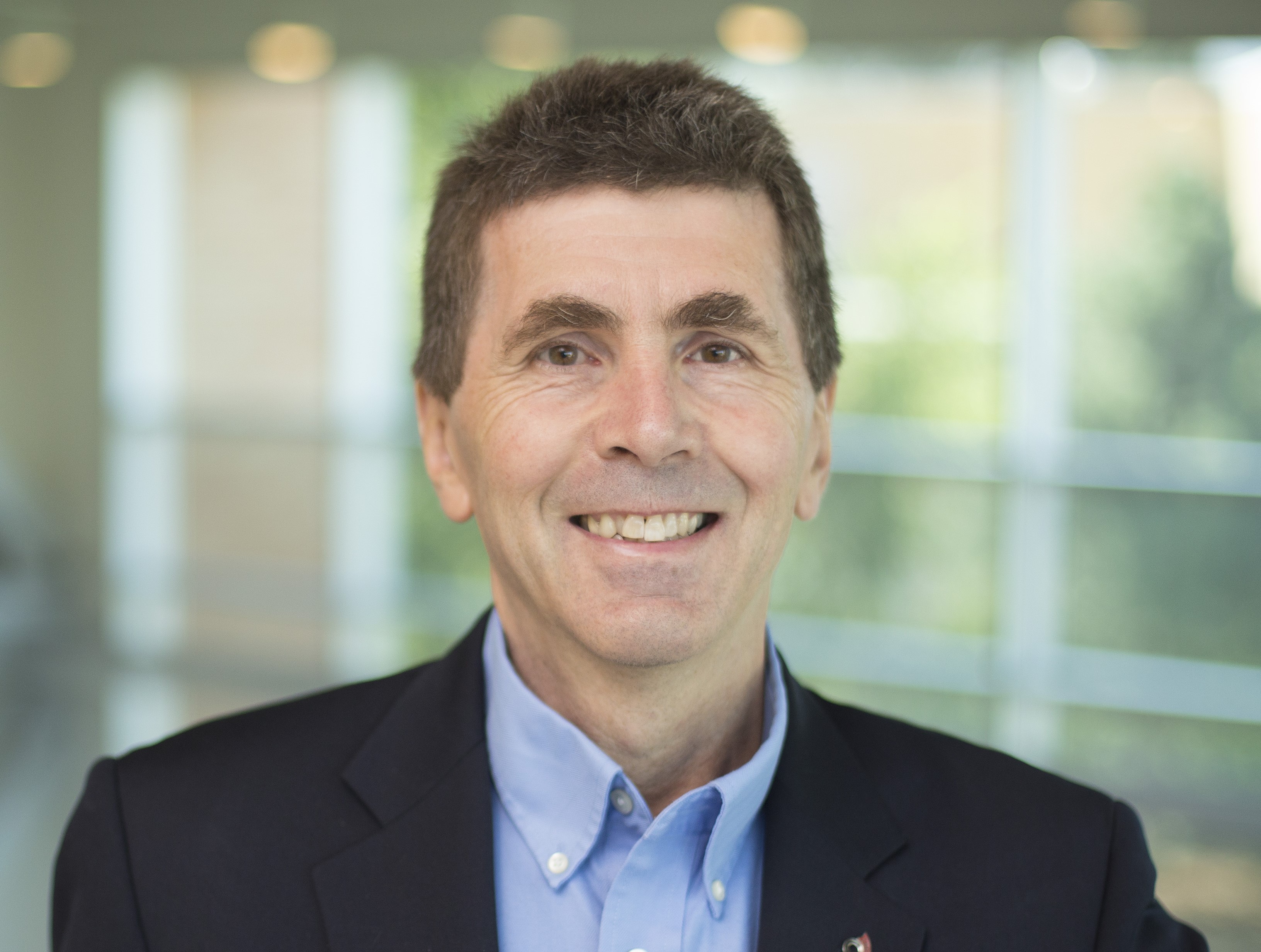 David Tarboton, Sc.D., Utah State University (david.tarboton@usu.edu or 435-797-3172)
David Tarboton, Sc.D., directs the Utah Water Research Laboratory (UWRL) at Utah State University, which conducts research to generate the knowledge needed to solve water-related problems in Utah and around the world. His research is in the area of surface water hydrology at the disciplinary interface between hydrology and information technology. He is principal investigator leading the development of Hydroshare—a hydrologic information system operated by the Consortium of Universities for the Advancement of Hydrologic Science, Inc (CUAHSI). HydroShare allows users to share and publish hydrologic data and models in a variety of flexible formats and to make this information available in a citable, shareable, and discoverable manner in support of transparent and reproducible science. His group has also developed and supports open source software packages such as Terrain Analysis using Digital Elevation Models (TauDEM) for deriving hydrologic information from digital elevation models and the Utah Energy Balance snowmelt model. He is a fellow of the American Geophysical Union, a member of the American Society of Civil Engineers and American Water Resources Association, and a registered Professional Engineer in Utah. He studied civil engineering at the University of Natal and computer science (Datametrics) at the University of South Africa and earned an M.S. (Water Resources) and Sc.D. (Hydrology) at MIT. He has over 34 years of experience in hydrologic science and information technology, and extensive experience in collaborative research.
Moderators: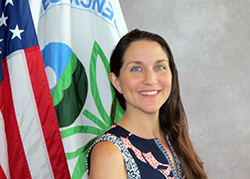 Jean Balent, U.S. EPA Technology Innovation and Field Services Division (balent.jean@epa.gov or 202-566-0832)
Ms Balent is on the staff of the EPA's Technology Innovation and Field Services Division where she has worked to collect and disseminate hazardous waste remediation and characterization information since 2003. Ms Balent manages the Clean Up Information Network website and actively supports online communication and collaboration resources available to EPA. She formerly worked with the US Army Corps of Engineers Environmental Engineering Division in the Buffalo District. Ms Balent was also a member of the SUNY-Buffalo Groundwater Research Group where she constructed and tested large scale models of groundwater flow. Ms Balent has also conducted research relating to the Great Lakes, environmental remediation, and brownfields re-development. She holds a Bachelor's degree in environmental engineering from SUNY-Buffalo and a Master's degree in Information Technology from AIU.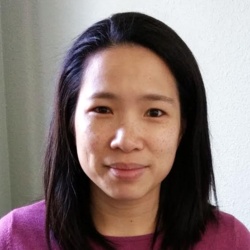 Leslie Hsu, Ph.D., United States Geological Survey
Leslie Hsu, Ph.D., joined the United States Geological Survey (USGS) in 2015 as the coordinator of the Community for Data Integration. In this position she is able to combine her interests in Earth science, technology, information management, and facilitation of communities of practice. She is also the project coordinator of the USGS Model Catalog. Before joining the USGS, Hsu spent time exploring fluvial seismology, debris flow erosion, creeping faults, alluvial fans, and atmospheric chemistry.
Thank you for participating in our webinar. We would like to receive any feedback you might have that would make this service more valuable.
Help & FAQs
Zoom Resources
This seminar will be delivered through Zoom. Participants are encouraged to update to the latest version of the Zoom application for the best experience. If you are unable to install the Zoom application, most functions will be available if you join just using a modern web browser such as Chrome, Edge or Firefox. We strongly encourage you to run the Zoom Meeting Test prior to attending this seminar. Technical support on the day of the seminar will be very limited and subject to significant delays.
Rehabilitation Act Notice for Reasonable Accommodation
It is EPA's policy to make reasonable accommodation to persons with disabilities wishing to participate in the agency's programs and activities, pursuant to the Rehabilitation Act of 1973, 29 U.S.C. 791. Any request for accommodation should be made to at or , preferably one week or more in advance of the seminar, so that EPA will have sufficient time to process the request. EPA would welcome specific recommendations from requestors specifying the nature or type of accommodation needed, such as closed captioning.
with any additional questions
If you have a suggested topic or idea for a future CLU-IN internet seminar, please contact:
Jean Balent
Technology Integration and Information Branch
PH:
202-566-0832 |
Email:
balent.jean@epa.gov
Michael Adam
Technology Integration and Information Branch
PH:
202-566-0875 |
Email:
adam.michael@epa.gov