The Interplay Between Environmental Exposures and Infectious Agents: Session II - Environmental Chemicals and Immune Response
Sponsored by: NIEHS Superfund Research Program
Archived: Monday, October 31, 2016
View Archive
The NIEHS Superfund Research Program (SRP) presents the second session in the Risk e-Learning series, The Interplay Between Environmental Exposures and Infectious Agents. The seminar series examines the interactions between environmental exposures and infectious agents in the development of disease. The series will highlight researchers from around the country who are doing innovative research to better understand this relationship between environmental exposures, infectious agents, and immune response.

In this session, researchers will present innovative research to better understand how environmental chemicals alter immune response.

Philippe Grandjean, M.D., D.M.Sc., a professor at the Harvard School of Public Health, will describe his research linking elevated exposure to perfluorinated compounds with reduced immune response to vaccinations.

Bruce Stanton, Ph.D., a professor at Dartmouth College and Director of the Dartmouth SRP Center, will discuss his research on the effects of arsenic on Pseudomonas aeruginosa infections in the lung by adversely affecting the innate immune response. Inorganic and organic forms of arsenic, at levels relevant to exposures in the US, have adverse effects on cytokine secretion by human bronchial epithelial cells and macrophages, thereby disrupting the ability of the lungs to clear bacterial infections.

Syed Hashsham, Ph.D., a professor at Michigan State University (MSU) and MSU SRP Center project leader, will talk about the ongoing research related to the role of keystone bacteria in modulating the immune system and their interaction with the host in response to dioxin exposure. Concepts related to microbial community modeling and tracking will also be presented.
Accessibility, Recording, and Content Disclaimer
Rehabilitation Act Notice for Reasonable Accommodation
It is EPA's policy to make reasonable accommodation to persons with disabilities wishing to participate in the agency's programs and activities, pursuant to the Rehabilitation Act of 1973, 29 U.S.C. 791. Any request for accommodation should be made to Sara Mishamandani at 919-213-4906 or smishamandani@michaeldbaker.com, preferably one week or more in advance of the webinar, so that EPA will have sufficient time to process the request. EPA would welcome specific recommendations from requestors specifying the nature or type of accommodation needed. Please note that CLU-IN provides both alternate phone call-in options and closed captioning for all webinars, and requests for these specific accommodations are not necessary.
Webinar Recording
By participating in this CLU-IN webinar, you automatically agree to authorize recording of audio and visual content presented during this live event and consent to subsequent use of this recording in the public domain by the U.S. Environmental Protection Agency. This recording may include questions, comments and poll responses provided by you during the live event in addition to your name, voice, image or likeness. This recording will be made available after the conclusion of the live event as part of the CLU-IN webinar archives, and will remain available indefinitely. If you do not wish to consent to the recording, please do not join the live event, and contact Jean Balent at 202-566-0832 or balent.jean@epa.gov to discuss your concerns.
Content Disclaimer
This webinar is intended solely to provide information to the public. The views and opinions expressed as part of this webinar do not necessarily state or reflect those of the U.S. Environmental Protection Agency. It is not intended, nor can it be relied upon, to create any rights enforceable by any party in litigation with the United States, or to endorse the use of products or services provided by specific vendors. With respect to this webinar, neither the United States Government nor any of their employees, makes any warranty, express or implied, including the warranties of merchantability and fitness for a particular purpose, or assumes any legal liability or responsibility for the accuracy, completeness, or usefulness of any information, apparatus, product, or process disclosed, or represents that its use would not infringe privately owned rights.
Presenters: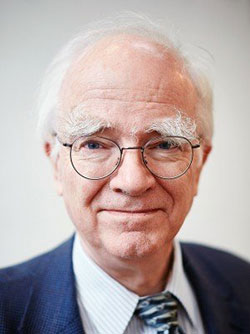 Philippe Grandjean (pgrand@hsph.harvard.edu)
Philippe Grandjean, M.D., D.M.Sc., is Professor of Environmental Medicine at the University of Southern Denmark and Adjunct Professor of Environmental Health at Harvard School of Public Health. He is a founding Editor-in-Chief of the open-access journal Environmental Health. He serves as member of the European Environment Agency's scientific committee and the World Health Organization's European Advisory Committee on Health Research. His research on children's health and environmental pollutants has been supported mainly by the National Institute for Environmental Health Sciences and has led to 300 journal publications. Grandjean's book "Only one chance - and How to Protect the Brains of the Next Generation" was well received and has now been translated into French and Danish. In 2004, he received the 'Mercury madness award' from eight US environmental NGOs, in 2012 the Science Communication Award from the University of Southern Denmark, in 2015 the Bernardino Ramazzini Award, and earlier this year the John Goldsmith Award.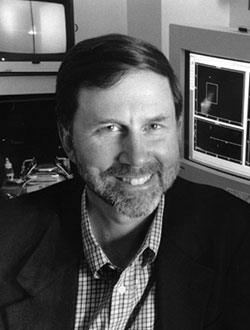 Bruce Stanton (Bruce.A.Stanton@dartmouth.edu)
Bruce Stanton, Ph.D., is a Professor in the Department of Microbiology and Immunology and in the Geisel School of Medicine at Dartmouth College. He is also the Director of the Dartmouth Superfund Research Program and the Director of the Center for the Environmental Health Sciences at Dartmouth. His laboratory studies the effects of low levels of inorganic and organic levels of arsenic on the innate immune function of the lung. Dr. Stanton received his B.S. from the University of Maine and his Ph.D. from Yale University. Dr. Stanton has co-written and co-edited several textbooks including Renal Physiology, now in its 5th edition, and Physiology, now in its 6th edition. He was named Andrew C. Vail Professor at Dartmouth in 2010.
Syed Hashsham (hashsham@egr.msu.edu)
Syed Hashsham, Ph.D., is a professor at Michigan State University. His research focuses on environmental molecular biology and mathematical tools to address environmental engineering issues. Current research focuses on gut microbiome-toxicant-host interactions, antimicrobial resistance, and development of point of care platforms for parallel detection of microorganisms. Hashsham is also interested in developing tools to characterize and manage mixed microbial communities. Hashsham received his Ph.D. in Environmental Engineering and Science at the University of Illinois at Urbana-Champaign and completed his post-doctoral fellowship at Michigan State and Stanford University.
Moderators:
Demia Wright (demia.wright@nih.gov)
Ms. Wright is a Public Health Educator in the Worker Training Program (WTP) of the Division of Extramural Research and Training at the National Institute of Environmental Health Sciences. As a Public Health Educator, Ms. Wright administers cooperative agreements under the Hazardous Waste Worker Training Program, supporting grantees that provide occupational safety and health training for workers who are or may be engaged in activities related to hazardous materials and waste generation, removal, containment, transportation, and emergency response. She also provides health education expertise to the WTP, in the areas of program evaluation, communications, and adult learning. Prior to her current role, she was a Health Education Specialist with the Centers for Disease Control (CDC) and Prevention in Atlanta, Georgia. At the CDC, she worked on program evaluation for the Prevention Research Centers Program, and on translation of research to practice for the Division of Nutrition, Physical Activity, and Obesity, both in the National Center for Chronic Disease Prevention and Health Promotion. She also completed a six-week detail in the Emergency Operations Center for the 2014 Ebola Response, on the Joint Information Center's Health Promotion Team. Ms. Wright holds a Bachelor of Science from Tufts University (Medford, MA) and a Masters of Public Health in Health Education and Promotion from the Rollins School of Public Health at Emory University (Atlanta, GA). She is currently working on a certificate in Teaching Adult Learners from University of California San Diego Extension.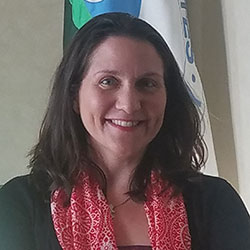 Jean Balent, U.S. EPA Technology Innovation and Field Services Division (balent.jean@epa.gov)
Ms Balent is on the staff of the EPA's Technology Innovation and Field Services Division where she has worked to collect and disseminate hazardous waste remediation and characterization information since 2003. Ms Balent manages the Clean Up Information Network website and actively supports online communication and collaboration resources available to EPA. She formerly worked with the US Army Corps of Engineers Environmental Engineering Division in the Buffalo District. Ms Balent was also a member of the SUNY-Buffalo Groundwater Research Group where she constructed and tested large scale models of groundwater flow. Ms Balent has also conducted research relating to the Great Lakes, environmental remediation, and brownfields re-development. She holds a Bachelor's degree in environmental engineering from SUNY-Buffalo and a Master's degree in Information Technology from AIU.
Webinar Slides and References:
Slide Presentation for Philippe Grandjean, M.D., D.M.Sc.:
Slide Presentation for Bruce Stanton, Ph.D.:
Slide Presentation for Syed Hashsham, Ph.D.:
Webinar Slides and References:
Slide Presentation for Philippe Grandjean, M.D., D.M.Sc.:
Slide Presentation for Bruce Stanton, Ph.D.:
Slide Presentation for Syed Hashsham, Ph.D.:
Additional Resources:
If you have a suggested topic or idea for a future CLU-IN internet seminar, please contact:
Jean Balent
Technology Integration and Information Branch
PH:
202-566-0832 |
Email:
balent.jean@epa.gov
Michael Adam
Technology Integration and Information Branch
PH:
202-566-0875 |
Email:
adam.michael@epa.gov