The Interplay Between Environmental Exposures and Infectious Agents: Session III - Co-exposures in the Lung
Sponsored by: NIEHS Superfund Research Program
Archived: Monday, November 7, 2016
View Archive
The NIEHS Superfund Research Program (SRP) presents the third session in the Risk e-Learning series, The Interplay Between Environmental Exposures and Infectious Agents. The seminar series examines the interactions between environmental exposures and infectious agents in the development of disease. The series will highlight researchers from around the country who are doing innovative research to better understand this relationship between environmental exposures, infectious agents, and immune response.

This session series will focus on interactions between environmental exposures and infectious agents in the lung.

Steven Kleeberger, Ph.D., a principle investigator in the NIEHS Intramural Research Program, will describe his work to understand the mechanisms of Respiratory Syncytial Virus (RSV) infection and disease severity and how that relates to exposure to environmental insults. His findings may help identify individuals at risk for severe RSV infection.

Fenna Sillé, Ph.D., an assistant professor at Johns Hopkins University and former University of California, Berkeley SRP postdoctoral researcher, will discuss how early-life exposure to arsenic permanently changes the immune system and increases infectious disease risk later in life, using Mycobacterium tuberculosis in the lung as the model. Their observations in Chile suggest that arsenic impacts critical processes that occur in early life, such as the developing immune system, thereby contributing to increased mortality risk from cancer, bronchiectasis and tuberculosis (TB) later in life. As part of their studies, they observed metabolic and immunogenic alterations in arsenic exposed macrophages and mice as well as effects on TB pathogenicity in vivo. Together, their data elucidates how arsenic influences infectious disease risk in exposed populations.

Stephania Cormier, Ph.D., a professor at the University of Tennessee Health Science Center and Center Director of the Louisiana State University SRP Center, will discuss the relationship between environmentally-persistent free radicals (EPFRs) and severity of respiratory viral infections. Exposure to elevated levels of particulate matter containing EPFRs is associated with increased risk of morbidity and mortality from respiratory tract viral infections in children. She will discuss how early-life exposure to EPFRs elicits active immunosuppressive and demonstrate the role of Tregs and IL10 in enhanced influenza severity. Finally, she will demonstrate that blocking such immune responses can protect against severe disease.
Accessibility, Recording, and Content Disclaimer
Rehabilitation Act Notice for Reasonable Accommodation
It is EPA's policy to make reasonable accommodation to persons with disabilities wishing to participate in the agency's programs and activities, pursuant to the Rehabilitation Act of 1973, 29 U.S.C. 791. Any request for accommodation should be made to Sara Mishamandani at 919-213-4906 or smishamandani@michaeldbaker.com, preferably one week or more in advance of the webinar, so that EPA will have sufficient time to process the request. EPA would welcome specific recommendations from requestors specifying the nature or type of accommodation needed. Please note that CLU-IN provides both alternate phone call-in options and closed captioning for all webinars, and requests for these specific accommodations are not necessary.
Webinar Recording
By participating in this CLU-IN webinar, you automatically agree to authorize recording of audio and visual content presented during this live event and consent to subsequent use of this recording in the public domain by the U.S. Environmental Protection Agency. This recording may include questions, comments and poll responses provided by you during the live event in addition to your name, voice, image or likeness. This recording will be made available after the conclusion of the live event as part of the CLU-IN webinar archives, and will remain available indefinitely. If you do not wish to consent to the recording, please do not join the live event, and contact Jean Balent at 202-566-0832 or balent.jean@epa.gov to discuss your concerns.
Content Disclaimer
This webinar is intended solely to provide information to the public. The views and opinions expressed as part of this webinar do not necessarily state or reflect those of the U.S. Environmental Protection Agency. It is not intended, nor can it be relied upon, to create any rights enforceable by any party in litigation with the United States, or to endorse the use of products or services provided by specific vendors. With respect to this webinar, neither the United States Government nor any of their employees, makes any warranty, express or implied, including the warranties of merchantability and fitness for a particular purpose, or assumes any legal liability or responsibility for the accuracy, completeness, or usefulness of any information, apparatus, product, or process disclosed, or represents that its use would not infringe privately owned rights.
Presenters: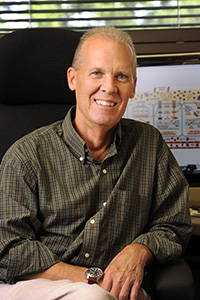 Steven Kleeberger (kleeber1@niehs.nih.gov)
Steven R. Kleeberger, Ph.D., is head of the Environmental Genetics Group and the Oxidative Stress Mechanisms & Clinical Effects Group. He earned an A.B. at Miami University (Oxford, OH), and a Ph.D. at Kent State University (Kent, OH). He is Adjunct Professor at Duke University and the University of North Carolina. He has published over 160 peer-reviewed articles and two dozen book chapters and invited reviews. Dr. Kleeberger was professor of environmental health sciences at Johns Hopkins University before joining NIEHS (2002). He was Chief of the Laboratory of Respiratory of Biology (2002-2010), and Acting Deputy Director of NIEHS (2009-2011). Dr. Kleeberger has given over 100 invited lectures worldwide. He served on multiple study sections at the NIH, advisory committees on genetic susceptibility, and EPA Clean Air Scientific Advisory Committee Review Panels. His research utilizes genetic and genomic approaches to identify susceptibility genes for environmental lung disease.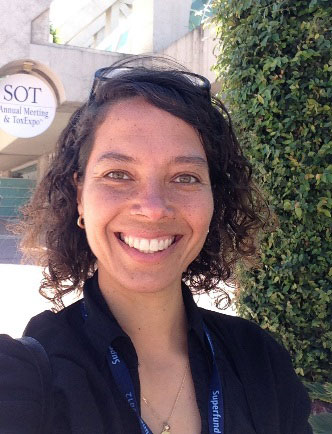 Fenna Sillé (fsille@berkeley.edu)
Fenna Sillé, Ph.D., recently started as assistant professor in the Environmental Health & Sciences Department of the Bloomberg School of Public Health at Johns Hopkins University. Her research goal is to understand the long-term effects of early-life exposures on the immune system and subsequently chronic and infectious disease risks. For this research, she combines her expertise in immunotoxicology, microbiology, and functional genomics, with metabolomics and exposure epidemiology. Dr. Sillé received an MS in immunology and molecular virology from the University of Groningen in 2004. As a Boehringer Ingelheim Fonds PhD Fellow, she received her PhD in immunology in 2010 from the Utrecht University for her work performed at the Brigham and Women's Hospital. Her PhD research focused on understanding the role of unconventional immune pathways in the context of autoimmune hepatitis and tuberculosis. Her first postdoctoral position at UC Berkeley from 2011-2013 focused on determining the immunological relevance of genetic risk variants for leukemia and lymphoma. For her second postdoctoral position, she explored the potential of epigenetic changes in epithelial and immune cells as biomarkers of human arsenic exposure. Dr. Sillé is the (co-) author of 12 peer-reviewed publications and her immunotoxicology research has garnered her awards from the Society of Toxicology and the NorCal Society of Toxicology. In 2015, she was awarded the NIH Pathway to Independence (K99/R00) Award for her ongoing work investigating the "Long-term Effects of Early-Life Arsenic Exposure on Immunity" in the context of chronic and infectious disease risks.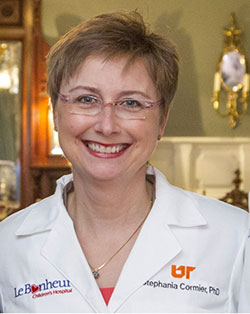 Stephania Cormier (scormier@uthsc.edu)
Dr. Cormier is a pulmonary immunotoxicologist with over 16 years of experience in pulmonary immunology and more than 10 years of experience in environmental research. She is recognized internationally for her work in environmental toxicology, as evidenced by her invitation to serve as meeting organizer and session chair, as well as her numerous oral presentations at combustion conferences around the world, including those in China, Sweden, Italy, Norway, and The Netherlands. She is also a reviewer or member of numerous study sections at the NIH and the USDA, as well as the Medical Research Council of London and the Health Research Board of Ireland. Dr. Cormier runs a sizable laboratory. She has trained in total 12 junior faculty, 12 postdoctoral fellows, 7 graduate students, 5 medical students, and 18 undergraduates and she has received awards for excellence in mentoring faculty and in teaching. Dr. Cormier serves as PI and Director of the LSU SRP Center. She also serves as Leader of the National Institutes of Environmental Health Sciences (NIEHS) SRP Director's Working Group. Dr. Cormier is the Plough Professor of Excellence in Pediatrics, Division of Infectious Disease; Microbiology, Immunology and Biochemistry; and Physiology at UTHSC in Memphis and Scientific Director of Pediatric Asthma Research at UTHSC and Le Bonheur Children's Hospital. A native of Louisiana, she maintains a Gratis Professorship of Pharmacology & Experimental Therapeutics at the LSU Health Sciences Center (LSUHSC); Adjunct Professorship of Biological Sciences at LSU; and Adjunct Professorship of Pathobiological Sciences at LSU School of Veterinary Medicine.
Moderators:

Michael Humble (humble@niehs.nih.gov)
Dr. Michael Humble is a Program Director in the Genes, Environment and Health Branch, Division of Extramural Research and Training (DERT) at the National Institute of Environmental Health Sciences (NIEHS) in Research Triangle Park, NC. Dr. Humble has been working in DERT for 14 years. Dr. Humble received his PhD in Toxicology from the University of North Carolina at Chapel Hill. Dr. Humble oversees the NIEHS research portfolios in skin disease, immunotoxicology, and autoimmune disease. In addition, he works extensively with the NIEHS training program providing oversight to the extramural Fellowship program and the NIEHS Summer Research Experience in the Environmental Health Sciences (R25) program.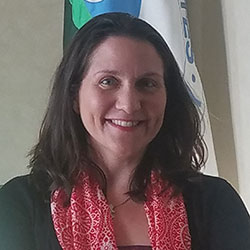 Jean Balent, U.S. EPA Technology Innovation and Field Services Division (balent.jean@epa.gov)
Ms Balent is on the staff of the EPA's Technology Innovation and Field Services Division where she has worked to collect and disseminate hazardous waste remediation and characterization information since 2003. Ms Balent manages the Clean Up Information Network website and actively supports online communication and collaboration resources available to EPA. She formerly worked with the US Army Corps of Engineers Environmental Engineering Division in the Buffalo District. Ms Balent was also a member of the SUNY-Buffalo Groundwater Research Group where she constructed and tested large scale models of groundwater flow. Ms Balent has also conducted research relating to the Great Lakes, environmental remediation, and brownfields re-development. She holds a Bachelor's degree in environmental engineering from SUNY-Buffalo and a Master's degree in Information Technology from AIU.
Webinar Slides and References:
Slide Presentation for Steven Kleeberger, Ph.D.:
Slide Presentation for Fenna Sillé, Ph.D.:
Slide Presentation for Stephania Cormier, Ph.D.:
Webinar Slides and References:
Slide Presentation for Steven Kleeberger, Ph.D.:
Slide Presentation for Fenna Sillé, Ph.D.:
Slide Presentation for Stephania Cormier, Ph.D.:
Additional Resources:
If you have a suggested topic or idea for a future CLU-IN internet seminar, please contact:
Jean Balent
Technology Integration and Information Branch
PH:
202-566-0832 |
Email:
balent.jean@epa.gov
Michael Adam
Technology Integration and Information Branch
PH:
202-566-0875 |
Email:
adam.michael@epa.gov