Superfund Research Program Progress in Research Webinar Part 2: University of Louisville, University of New Mexico, and University of Washington
Sponsored by: NIEHS Superfund Research Program
Archived: Tuesday, September 4, 2018

View Archive
This Superfund Research Program (SRP) Progress in Research webinar series highlights promising research from SRP Centers awarded grants in 2017. In this session, awardees from University of Louisville, University of New Mexico, and University of Washington will describe their research projects, accomplishments, and next steps.

The University of Louisville SRP Center studies the cardiometabolic effects of volatile organic chemicals (VOCs) that are of high relevance to human health. Center researchers are conducting studies to unravel critical pathways of toxicity of VOCs found at Superfund and related sites. Center researchers are also creating new technologies to detect VOCs at low levels in air to enable future exposure assessment activities.

The University of New Mexico Metal Exposure and Toxicity Assessment on Tribal Lands in the Southwest SRP Center (UNM METALS) focuses on risk reduction for Native Americans exposed to hazardous metals mixtures from abandoned uranium mine waste. UNM METALS emphasizes site-specific physical, mineralogic, and biogeochemical properties of the waste that alter immune function and DNA repair in tribal populations. They are also developing and testing novel cost-effective metals immobilization and removal strategies to reduce exposure risks in ways compatible with tribal culture.

The University of Washington SRP Center is investigating the mechanisms and ramifications of metal neurotoxicity in humans and aquatic species. They are developing biological markers predictive of exposure, neurotoxic injury, and genetic determinants that underlie susceptibility to cadmium and manganese. They are also exploring the biogeochemical factors that govern the fate of metals, such as arsenic, in the environment.
Accessibility, Recording, and Content Disclaimer
Rehabilitation Act Notice for Reasonable Accommodation
It is EPA's policy to make reasonable accommodation to persons with disabilities wishing to participate in the agency's programs and activities, pursuant to the Rehabilitation Act of 1973, 29 U.S.C. 791. Any request for accommodation should be made to Sara Amolegbe at 919-794-4700 or samolegbe@michaeldbaker.com, preferably one week or more in advance of the webinar, so that EPA will have sufficient time to process the request. EPA would welcome specific recommendations from requestors specifying the nature or type of accommodation needed. Please note that CLU-IN provides both alternate phone call-in options and closed captioning for all webinars, and requests for these specific accommodations are not necessary.
Webinar Recording
By participating in this CLU-IN webinar, you automatically agree to authorize recording of audio and visual content presented during this live event and consent to subsequent use of this recording in the public domain by the U.S. Environmental Protection Agency. This recording may include questions, comments and poll responses provided by you during the live event in addition to your name, voice, image or likeness. This recording will be made available after the conclusion of the live event as part of the CLU-IN webinar archives, and will remain available indefinitely. If you do not wish to consent to the recording, please do not join the live event, and contact Jean Balent at 202-566-0832 or balent.jean@epa.gov to discuss your concerns.
Content Disclaimer
This webinar is intended solely to provide information to the public. The views and opinions expressed as part of this webinar do not necessarily state or reflect those of the U.S. Environmental Protection Agency. It is not intended, nor can it be relied upon, to create any rights enforceable by any party in litigation with the United States, or to endorse the use of products or services provided by specific vendors. With respect to this webinar, neither the United States Government nor any of their employees, makes any warranty, express or implied, including the warranties of merchantability and fitness for a particular purpose, or assumes any legal liability or responsibility for the accuracy, completeness, or usefulness of any information, apparatus, product, or process disclosed, or represents that its use would not infringe privately owned rights.
Presenters: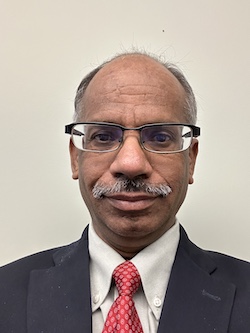 Sanjay Srivastava, Ph.D., University of Louisville (sanjay.srivastava@louisville.edu)
Sanjay Srivastava, Ph.D., is Professor of Medicine (Division of Environmental Medicine), Pharmacology & Toxicology, and Biochemistry & Molecular Biology and a Distinguished University Scholar at the University of Louisville where he also serves as the Director of the University of Louisville Superfund Research Center. The focus of his research team has been to elucidate cellular and molecular mechanisms of vascular inflammation and atherogenesis and examine how these processes are affected by environmental pollutants and tobacco products. His laboratory extensively uses mass spectroscopy, flow cytometry, cytomics, clinical chemistry analyses, pathology, and biochemical assays – having made several transgenic mice and rats to examine the effect of endogenous stimuli and xenobiotic on vascular functions and atherosclerosis. His research has been continuously supported by the National Institutes of Health for the last 20 years by multiple R01 grants. He also served as a project leader on several multi-investigator projects, including a NIEHS P01 on the cardiovascular toxicity of environmental aldehydes, an NIH P20 on Center of Excellence in Diabetes and Obesity Research at the University of Louisville; and an NIH P50 on American Heart Association Tobacco Regulatory Science and Addiction Center. He has served as a Chair or a member on more than 50 NIH Study Sections and as a member on the editorial board of Circulation Research.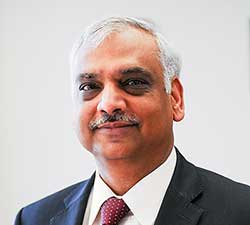 Aruni Bhatnagar, Ph.D., University of Louisville (aruni@louisville.edu or 502-852-5966)
Aruni Bhatnagar, Ph.D., is a professor in the University of Louisville School of Medicine. He directs the University of Louisville Diabetes and Obesity Center and leads the University of Louisville SRP Center Research Translation Core. The major focus of his research is to elucidate the mechanisms by which oxidative stress affects cardiovascular function. In particular, he is interested in the role of lipid peroxidation as a contributor to myocardial ischemic injury and atherosclerosis. His research interests also include cardiovascular toxicity of environmental aldehydes. Several ubiquitous pollutants such as gasoline vapor, car exhaust, smoke, and smog contain significant amounts of reactive aldehydes. Similar aldehydes are also generated during the metabolism of pollutants such as butadiene, vinyl chloride and allylamine and cardiotoxic drugs such as cylcophosphamide and adriamycin. These aldehydes are related, in structure and toxicity, to those generated endogenously during lipid peoxidation. Thus, his work on the lipid peroxidation-derived aldehydes bears significance for understanding the cardiovascular effects of environmental aldehydes. Bhatnagar received his Ph.D. from Kanpur University in India and completed a fellowship at the University of Texas Medical Branch at Galveston.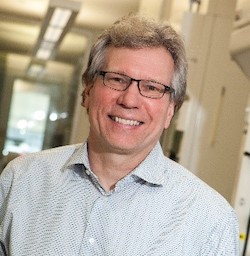 Jay Turner, D.Sc., Washington University – St. Louis (jrturner@wustl.edu)
Jay Turner, D.Sc., is a Professor of Energy, Environmental and Chemical Engineering, the James McKelvey Professor of Engineering Education, Vice Dean for Education, and inaugural Head of the Engineering Education Division with the McKelvey School of Engineering at Washington University in St. Louis. His research primarily focuses on: air quality characterization with emphasis on field measurements, lab analysis and data analysis to support air quality planning and measurement, and also exposure studies; and green engineering. Current work addresses air pollutant exposures as a risk factor for neurodegenerative disease, near-road vegetative buffer impacts on downwind air quality, neighborhood-scale greening (vegetation) impacts on air quality, noise, and cardiovascular health, mobile platform measurements to quantify neighborhood- and urban-scale pollutant spatial variability, low-cost air quality and noise sensor evaluations and network deployments, environmental noise monitoring and apportionment to sources, ultrafine particle impacts from air freight hubs, human samples (blood, nails, hair) analysis as biomarkers for environmental exposures, and children's exposures to air pollution in Mongolia and Kyrgyzstan. Jay founded the Central Asian Universities Air Quality Knowledge Hub, funded by the U.S. Department of State through American Councils. He is a past president of the American Association for Aerosol Research (AAAR) and recently completed six years of service on the EPA's Science Advisory Board. Jay is a co-investigator with the University of Louisville's Superfund Research Center project "Platforms for Airborne VOCs Monitoring with Application to Surveillance, Source Apportionment, and Exposure Estimation".
Johnnye Lewis, Ph.D., University of New Mexico (jlewis@cybermesa.com or 505-272-4853)
Johnnye Lewis, Ph.D., is professor at the University of New Mexico (UNM). She directs the UNM SRP Center focused on risk reduction for Native Americans exposed to hazardous metals mixtures from abandoned uranium mine waste. She has an extensive track record of research funding and publications in the areas of inhalation toxicology and neurotoxicology, as well as community outreach activities, environmental justice, and community education. Lewis received her doctorate in Pharmacology from the University of Manitoba, in Winnipeg, Canada in 1989 subsequent to her M.S. in Psychology from the University of Victoria, Canada in 1976 and her B.S. in Psychology from Miami University in Ohio in 1970.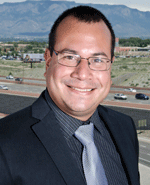 Jose Cerrato, Ph.D., University of New Mexico (jcerrato@unm.edu or 505-277-0870)
Jose Cerrato, Ph.D., is an associate professor in the department of civil, construction, and environmental engineering at the University of New Mexico. As part of the University of New Mexico SRP Center, he leads a project focused on developing cost-effective remediation strategies that immobilize metals and prevent degradation of community water sources. Cerrato's research interest is related to biogeochemical processes at the interface of water and energy that affect the cycle of metals and radionuclides in the environment. He leads the E-H2O Research Group which applies spectroscopy, microscopy, aqueous chemistry, and molecular biology tools for the study of complex environmental interactions. Dr. Cerrato was a Postdoctoral Research Associate at Washington University in St. Louis. He has been a recipient of the OAS- LASPAU-Fulbright Scholarship, National Science Foundation (NSF) Integrative Graduate Education Research Traineeship (IGERT), Oak Ridge Associated Universities Ralph E. Powe Junior Faculty Enhancement Award, the University of New Mexico Faculty of Color Research Award, and the NSF CAREER Award.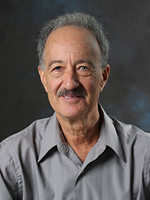 Evan Gallagher, Ph.D., University of Washington (evang3@u.washington.edu or 206-616-4739)
Evan Gallagher, Ph.D., joined the faculty of the University of Washington in 2004 as Sheldon D. Murphy Associate Professor of Toxicology. Gallagher directs the UW SRP Center, a multi-investigator and multi-institutional center funded by NIEHS that addresses the effects of neurotoxic chemicals on ecological and human health. In addition to his SRP activities, he is also an active member of the UW Center for Ecogenetics and Environmental Heath and the UW training grant in Environmental Pathology and Toxicology. Gallagher is a member of the Society of Toxicology as well as the Society of Environmental Toxicology and Chemistry. He maintains an active research and teaching program focused on chemical injury in aquatic organisms, and using approaches that integrates molecular, biochemical physiological and behavioral endpoints. Accordingly, students and post-docs in Dr. Gallagher's laboratory potentially have the opportunity to work in the areas of comparative toxicology of aquatic organisms, and also using fish models to address the environmental impacts of chemical exposures on human health.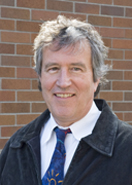 Tom Burbacher, Ph.D., University of Washington (tmb@uw.edu or 206-685-1862)
Thomas Burbacher, Ph.D., is professor of environmental and occupational health sciences at the University of Washington where he teaches classes in basic environmental and occupational health. He is the head of the Division of Reproductive and Developmental Sciences and director of the Infant Primate Research Laboratory at the UW National Primate Research Center. He is also the head of the Developmental Toxicology Research Emphasis Area at the Center on Human Development and Disability (CHDD) and serves as the director of the Research Translation and Community Engagement Cores for the UW SRP Center. Burbacher holds a Ph.D. in Developmental Psychology from the University of Washington. His postdoctoral work included research in Developmental Toxicology in the Environmental Pathology Training Program at the UW. Burbacher's research investigates changes in brain development and function caused by prenatal exposure to neuroactive substances. His research reaches across species, including studies with human populations and a variety of animal models, to enhance a fundamental understanding of toxicants and their role in biological and behavioral development.
Moderators: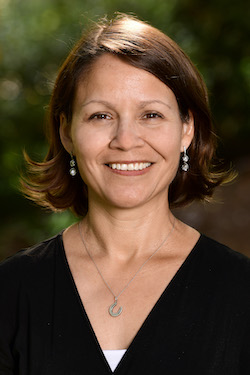 Danielle J. Carlin, Ph.D., D.A.B.T., Health Scientist Administrator, Superfund Research Program, National Institute of Environmental Health Sciences (danielle.carlin@nih.gov)
Danielle Carlin, Ph.D., D.A.B.T., is a health scientist administrator with the NIEHS Superfund Research Program (SRP). Her position consists of providing guidance and advice to grantees applying for SRP Center grants and serving as the lead liaison between SRP trainees and the various training opportunities offered by SRP. Her current research interests include chemical mixtures, combined exposures, metals, asbestos, and xenobiotic metabolism. Dr. Carlin conducted her postdoctoral training at the University of North Carolina, where she first studied aerosolized drugs/vaccines for treatment and prevention of tuberculosis for two years and then focused on the toxicological effects of exposure to Libby amphibole asbestos in the rat model. She received her Ph.D. in 2005 from Kansas State University, College of Veterinary Medicine, Department of Anatomy and Physiology. She also has a B.S. and M.S. in animal science from New Mexico State University.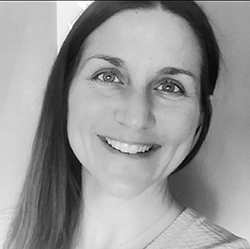 Jean Balent, U.S. EPA Technology Innovation and Field Services Division (balent.jean@epa.gov or 202-566-0832)
Ms Balent is on the staff of the EPA's Technology Innovation and Field Services Division where she has worked to collect and disseminate hazardous waste remediation and characterization information since 2003. Ms Balent manages the Clean Up Information Network website and actively supports online communication and collaboration resources available to EPA. She formerly worked with the US Army Corps of Engineers Environmental Engineering Division in the Buffalo District. Ms Balent was also a member of the SUNY-Buffalo Groundwater Research Group where she constructed and tested large scale models of groundwater flow. Ms Balent has also conducted research relating to the Great Lakes, environmental remediation, and brownfields re-development. She holds a Bachelor's degree in environmental engineering from SUNY-Buffalo and a Master's degree in Information Technology from AIU.
Webinar Slides and References:
Slide Presentation for University of Louisville SRP Center:
Slide Presentation for University of New Mexico Metal Exposure and Toxicity Assessment on Tribal Lands in the Southwest SRP Center:
Slide Presentation for University of Washington SRP Center:
Webinar Slides and References:
Slide Presentation for University of Louisville SRP Center:
Slide Presentation for University of New Mexico Metal Exposure and Toxicity Assessment on Tribal Lands in the Southwest SRP Center:
Slide Presentation for University of Washington SRP Center:
Additional Resources:
If you have a suggested topic or idea for a future CLU-IN internet seminar, please contact:
Jean Balent
Technology Integration and Information Branch
PH:
202-566-0832 |
Email:
balent.jean@epa.gov
Michael Adam
Technology Integration and Information Branch
PH:
202-566-0875 |
Email:
adam.michael@epa.gov