Superfund Research Program Progress in Research Webinar Part 3: Columbia University, Massachusetts Institute of Technology, and University of Rhode Island
Sponsored by: NIEHS Superfund Research Program
Archived: Monday, September 10, 2018

View Archive
This Superfund Research Program (SRP) Progress in Research webinar series highlights promising research from SRP Centers awarded grants in 2017. In this session, awardees from Columbia University,
Massachusetts Institute of Technology, and University of Rhode Island will describe their research projects, accomplishments, and next steps.

The Columbia University SRP Center conducts research that aims to understand and reduce arsenic exposure and toxicity in humans exposed to arsenic in the U.S. and Bangladesh. The projects focus on exposure to arsenic, including from private well water, potential health effects of exposure, and ways to optimize and implement remediation methods to remove arsenic from groundwater.

The Massachusetts Institute of Technology SRP Center brings engineering and scientific innovation to bear on issues related to hazardous substances that are relevant to people in Maine and Massachusetts. Their research focuses on two pervasive contaminants, N-nitrosamines and polycyclic
aromatic hydrocarbons, and centers around development and application of novel technologies to detect and map contaminants, and to reveal their biological effects.

The University of Rhode Island Sources, Transport, Exposure and Effects of PFASs (STEEP) SRP Center is addressing the emerging and expanding problem of poly- and perfluorinated alkyl substances (PFASs) contamination. STEEP aims to better understand the pathways of PFAS contamination in groundwater, and the effects and exposure pathways to vulnerable human populations and rodent models during early development. They are also supporting the development and deployment of passive sampling techniques for PFAS and their precursors in water and air.
Accessibility, Recording, and Content Disclaimer
Rehabilitation Act Notice for Reasonable Accommodation
It is EPA's policy to make reasonable accommodation to persons with disabilities wishing to participate in the agency's programs and activities, pursuant to the Rehabilitation Act of 1973, 29 U.S.C. 791. Any request for accommodation should be made to Sara Amolegbe at 919-794-4700 or samolegbe@michaeldbaker.com, preferably one week or more in advance of the webinar, so that EPA will have sufficient time to process the request. EPA would welcome specific recommendations from requestors specifying the nature or type of accommodation needed. Please note that CLU-IN provides both alternate phone call-in options and closed captioning for all webinars, and requests for these specific accommodations are not necessary.
Webinar Recording
By participating in this CLU-IN webinar, you automatically agree to authorize recording of audio and visual content presented during this live event and consent to subsequent use of this recording in the public domain by the U.S. Environmental Protection Agency. This recording may include questions, comments and poll responses provided by you during the live event in addition to your name, voice, image or likeness. This recording will be made available after the conclusion of the live event as part of the CLU-IN webinar archives, and will remain available indefinitely. If you do not wish to consent to the recording, please do not join the live event, and contact Jean Balent at 202-566-0832 or balent.jean@epa.gov to discuss your concerns.
Content Disclaimer
This webinar is intended solely to provide information to the public. The views and opinions expressed as part of this webinar do not necessarily state or reflect those of the U.S. Environmental Protection Agency. It is not intended, nor can it be relied upon, to create any rights enforceable by any party in litigation with the United States, or to endorse the use of products or services provided by specific vendors. With respect to this webinar, neither the United States Government nor any of their employees, makes any warranty, express or implied, including the warranties of merchantability and fitness for a particular purpose, or assumes any legal liability or responsibility for the accuracy, completeness, or usefulness of any information, apparatus, product, or process disclosed, or represents that its use would not infringe privately owned rights.
Presenters: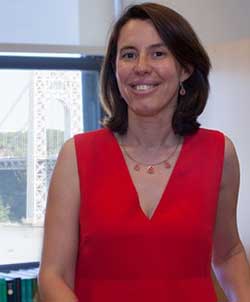 Ana Navas Acien, M.D., Ph.D., Columbia University (an2737@columbia.edu or 212-342-4712)
Ana Navas-Acien, M.D., Ph.D., is a physician-epidemiologist with a specialty in preventive medicine and public health (Hospital La Paz, Madrid '01) and a Ph.D. in epidemiology (Johns Hopkins University '05). She is the director of the Columbia University SRP Center, which focuses on understanding and reducing arsenic exposure and toxicity in humans exposed to arsenic. Her research includes investigating long-term health effects of widespread environmental exposures (arsenic and other metals, tobacco smoke, e-cigarettes, air pollution), their interactions with genetic and epigenetic variants, and effective interventions for reducing involuntary environmental exposures. For more than 10 years she has been working on environment-related research in population-based cohort studies such as the Strong Heart Study, a study of cardiovascular disease and its risk factors in American Indian communities, and the Multi-Ethnic Study of Atherosclerosis (MESA), a study of cardiovascular, metabolic and lung disease in urban settings across the U.S. Both in the U.S. and internationally, she conducts research to evaluate exposure to tobacco smoke including emerging public health challenges such as waterpipe smoking and e-cigarettes. Her research goals are to contribute to the reduction of environmental health disparities in underserved and disproportionately exposed populations.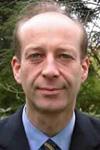 Alexander van Geen, Ph.D., Columbia University (avangeen@ldeo.columbia.edu or 845-365-8644)
Alexander van Geen, Ph.D., is a Doherty Senior Research Scientist at the Lamont-Doherty Earth Observatory at Columbia University. He leads a project at the Columbia University SRP Center focused on the resilience of low-arsenic aquifers and their role in reducing human exposure. His research interests include: geochemical cycling of trace elements in natural and perturbed environments, particularly redox-sensitive processes affecting metals and metalloids; applications to mine tailings, coastal sediment, estuaries, and groundwater, as well reconstructions of past climate change in nearshore environments; more recent interest in the bridging of disciplines, including the health and social sciences, to address multi-faceted environmental problems. Some of Dr. van Geen's projects include: reconstruction of climate change along the west of coast of the Americas, geochemistry of cadmium and iron in coastal upwelling systems, and mitigation of groundwater arsenic problem in Bangladesh.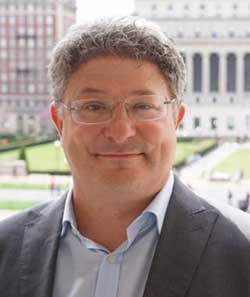 Benjamin Bostick, Ph.D., Columbia University (bb2461@columbia.edu or 845-365-8659)
Benjamin Bostick, Ph.D., is an associate research professor at the Lamont-Doherty Earth Observatory at Columbia University. He leads a project at the Columbia SRP Center focused on enhancing remediation of U.S. arsenic-contaminated sites. His fields of interest include soils, aqueous geochemistry, sediment redox cycling, biogeochemistry, mineralogy, and applications of spectroscopy in earth sciences. Bostick earned his Ph.D. from Stanford University.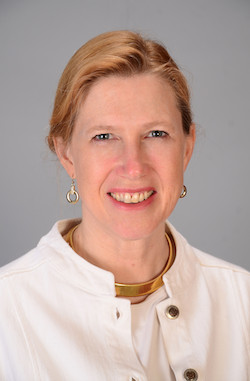 Bevin Engelward, Ph.D., Massachusetts Institute of Technology (bevin@mit.edu)
Bevin Engelward graduated from Yale University in 1988 and she received her doctoral degree from the Harvard School of Public Health in 1996 where Dr. Leona Samson was her mentor. She began her independent career at MIT in 1997. She is now Professor of Biological Engineering at MIT, and she has held several leadership positions, including being the President of her society (the Environmental Mutagenesis and Genomics Society), Deputy Director of the Center for Environmental Health Sciences at MIT, Director of the MIT Superfund Research Program, and Associate Editor for Environmental and Molecular Mutagenesis. Dr. Engelward has mentored more than 70 undergraduates, graduate students, and postdocs. Dr. Engelward studies how genes and environmental factors affect susceptibility to DNA damage and mutations. Her overriding objective is to do research and to develop tools to help address challenges associated with exposure to DNA damaging agents. Her work spans from basic research to technology development, and she has created novel platforms for visualizing mutant cells within intact tissues and for measuring DNA damage in people's cells. Specifically, the CometChip, NanoCometChip, HepaCometChip, EpiCometChip, MicroColonyChip, and SpheroidChip contribute in various ways to our ability to quantify the genotoxic, epigenetic, and cytotoxic effects of hazardous chemicals. In addition, the Rosa26 Direct Repeat (RaDR) mice harbor a substrate for homologous recombination that gives rise to a fluorescent readout such that cells that have undergone an HR event can be detected within intact tissue. This mouse model has enabled studies of the impact of basic physiological parameters on recombination, as well as studies of exposure biology with an emphasis on DNA damage and its consequences. By developing tools to identify potential carcinogens and by performing basic research to uncover gene-environment interactions that modulate disease risk, Dr. Engelward aims to contribute to a safer environment and to improved public health.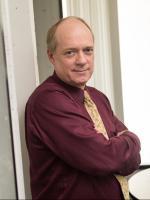 Tim Swager, Ph.D., Massachusetts Institute of Technology (tswager@mit.edu or 617-253-4423)
Tim Swager, Ph.D., is the John D. MacArthur professor in the department of Chemistry at MIT. He co-leads an MIT SRP Center project focused on the development of sensors for carcinogenic alkylating agents and predicting their spatiotemporal dynamics in water near Superfund Sites. His research is broadly focused on synthetic, supramolecular, analytical, and materials chemistry. His research team is interested in a spectrum of topics with an emphasis on the synthesis and construction of functional assemblies. He received his Ph.D. in chemistry at the California Institute of Technology.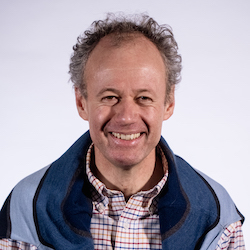 Rainer Lohmann, Ph.D., University of Rhode Island (rlohmann@uri.edu)
Rainer Lohmann is the Director of the University of Rhode Island STEEP Superfund Research Center which focuses on Sources, Transport, Exposure and Effects of PFAS, and Professor of Oceanography at the University of Rhode Island's Graduate School of Oceanography. His group conducts research into the sources, transport, and bioaccumulation of anthropogenic pollutants, often relying on the use of passive samplers. Other than PFASs, his research covers dioxins, PCBs, legacy pesticides and emerging contaminants. Lohmann initiated a global effort to monitor organic contaminants in the waters of the world, termed AQUA-GAPS, which started field trials in 2016. He was trained in Chemical Engineering at the Ecole Européenne des Hautes Etudes des Industries Chimiques de Strasbourg (France) and got his Ph.D. in Environmental Science from Lancaster University (UK). Lohmann serves as Editor for Environmental Toxicology and Chemistry, and is on the Editorial Boards of Environmental Science & Technology and Environmental Science & Technology Letters, among others.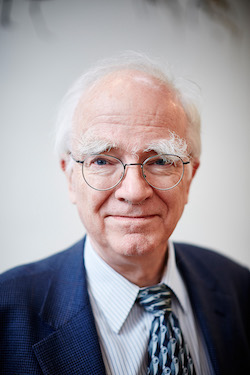 Philippe Grandjean, M.D., University of Rhode Island (pgrand@uri.edu)
Philippe Grandjean is an MD, DMSc and dr.h.c, he is Research Professor at URI and also part-time Professor of Environmental Medicine at the University of Southern Denmark, from where he conducts epidemiology studies and PFAS analyses of human samples. Dr. Grandjean conducts international research to assess adverse health effects that are linked to exposures to environmental chemicals, especially those that occur prenatally during highly vulnerable early life stages.
Moderators: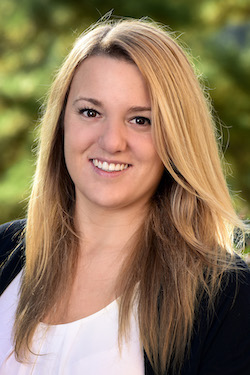 Brittany Trottier, Superfund Research Program, National Institute of Environmental Health Sciences (brittany.trottier@nih.gov)
Brittany Trottier received her Master's in Public Health from George Washington University and her BA in Chemistry from Adrian College. She is currently a Health Specialist with the Superfund Research Program (SRP) at the NIEHS. For the SRP, she is the lead for the CareerTrac system, oversees the community engagement cores, is co-lead for the NIEHS-WHO Coordinating Center (WHOCC) e-waste focus area, and supports the lead for the children's environmental health focus area for the NIEHS WHOCC.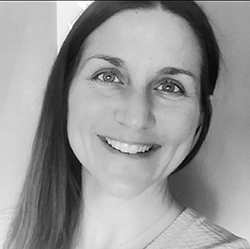 Jean Balent, U.S. EPA Technology Innovation and Field Services Division (balent.jean@epa.gov or 202-566-0832)
Ms Balent is on the staff of the EPA's Technology Innovation and Field Services Division where she has worked to collect and disseminate hazardous waste remediation and characterization information since 2003. Ms Balent manages the Clean Up Information Network website and actively supports online communication and collaboration resources available to EPA. She formerly worked with the US Army Corps of Engineers Environmental Engineering Division in the Buffalo District. Ms Balent was also a member of the SUNY-Buffalo Groundwater Research Group where she constructed and tested large scale models of groundwater flow. Ms Balent has also conducted research relating to the Great Lakes, environmental remediation, and brownfields re-development. She holds a Bachelor's degree in environmental engineering from SUNY-Buffalo and a Master's degree in Information Technology from AIU.
Webinar Slides and References:
Slide Presentation for Columbia University SRP Center:
Slide Presentation for Massachusetts Institute of Technology SRP Center:
Slide Presentation for University of Rhode Island Sources, Transport, Exposure and Effects of PFASs (STEEP) SRP Center:
Webinar Slides and References:
Slide Presentation for Columbia University SRP Center:
Slide Presentation for Massachusetts Institute of Technology SRP Center:
Slide Presentation for University of Rhode Island Sources, Transport, Exposure and Effects of PFASs (STEEP) SRP Center:
Additional Resources:
If you have a suggested topic or idea for a future CLU-IN internet seminar, please contact:
Jean Balent
Technology Integration and Information Branch
PH:
202-566-0832 |
Email:
balent.jean@epa.gov
Michael Adam
Technology Integration and Information Branch
PH:
202-566-0875 |
Email:
adam.michael@epa.gov