Show Me How: Brownfields Redevelopment in Economically Distressed Areas
Sponsored by: EPA Office of Brownfields and Land Revitalization
Archived: Friday, November 19, 2021

View Archive
Everyone loves a success story, but the real story is in the details. This webinar will focus on successful brownfield redevelopments in economically distressed areas. Each story will explain site conditions prior to redevelopment; the tools and approaches used to identify opportunities and constraints and reposition the property; market activities and how buyers were identified; and the deal negotiation process. Developers and an environmental insurance broker will discuss how environmental risk and other liabilities were extinguished or controlled through the redevelopment process. Participants will gain a better understanding of possible solutions and approaches to the common challenges experienced at brownfields sites. All will be tied to how to attract developers and the tools needed to do it.
Accessibility, Recording, and Content Disclaimer
Rehabilitation Act Notice for Reasonable Accommodation
It is EPA's policy to make reasonable accommodation to persons with disabilities wishing to participate in the agency's programs and activities, pursuant to the Rehabilitation Act of 1973, 29 U.S.C. 791. Any request for accommodation should be made to Aimee Storm at 202-566-0633 or storm.aimee@epa.gov, preferably one week or more in advance of the webinar, so that EPA will have sufficient time to process the request. EPA would welcome specific recommendations from requestors specifying the nature or type of accommodation needed. Please note that CLU-IN provides both alternate phone call-in options and closed captioning for all webinars, and requests for these specific accommodations are not necessary.
Webinar Recording
By participating in this CLU-IN webinar, you automatically agree to authorize recording of audio and visual content presented during this live event and consent to subsequent use of this recording in the public domain by the U.S. Environmental Protection Agency. This recording may include questions, comments and poll responses provided by you during the live event in addition to your name, voice, image or likeness. This recording will be made available after the conclusion of the live event as part of the CLU-IN webinar archives, and will remain available indefinitely. If you do not wish to consent to the recording, please do not join the live event, and contact Jean Balent at 202-566-0832 or balent.jean@epa.gov to discuss your concerns.
Content Disclaimer
This webinar is intended solely to provide information to the public. The views and opinions expressed as part of this webinar do not necessarily state or reflect those of the U.S. Environmental Protection Agency. It is not intended, nor can it be relied upon, to create any rights enforceable by any party in litigation with the United States, or to endorse the use of products or services provided by specific vendors. With respect to this webinar, neither the United States Government nor any of their employees, makes any warranty, express or implied, including the warranties of merchantability and fitness for a particular purpose, or assumes any legal liability or responsibility for the accuracy, completeness, or usefulness of any information, apparatus, product, or process disclosed, or represents that its use would not infringe privately owned rights.
Presenters: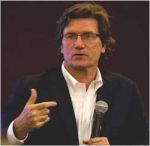 Michael Taylor, Vita Nuova, LLC
Michael Taylor, President of Vita Nuova LLC, a national consultancy, leads the repositioning and disposition of complex sites including former nuclear sites, refineries, chemical facilities and sites with significant stigma due to off-site contamination or other issues. Vita Nuova has become known as a specialist in creating value where none exists and developing approaches to long-term sustainable outcomes for all parties. Mr. Taylor has a broad background in environmental science, planning, real estate, stakeholder engagement and sustainability. He chaired the ASTM task group for the National Standard on Sustainable Brownfields Redevelopment and served on the US EPA National Environmental Justice Advisory Committee from 1998-2002. He has trained over 3,000 local economic development, state and federal officials in real estate and redevelopment of contaminated properties, co-authored numerous publications and guidance for US EPA and others and contributed to national brownfields, RCRA and superfund redevelopment policy. He was a graduate Rockefeller fellow at Yale University, where he studied Environmental Science, Public Policy and Ethics. He graduated Cum Laude in Urban Planning and Economics from Roanoke College, is a certified planner with the American Planning Association, and a full member of the Urban Land Institute.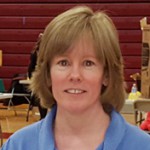 Elaine Richardson, Vita Nuova, LLC
Elaine Richardson has 20 years of experience in senior positions in firms servicing the real estate and environmental industries. She brings leadership and expertise to the position, ensuring that the best possible solutions are provided to clients as well as managing tough issues with stakeholders—public, press, government, and industry. Ms. Richardson has prepared over a dozen reuse assessments on environmentally impaired properties, integrating market opportunities with property constraints. Additionally, Ms. Richardson has focused her communications skills in educating communities on issues related to contamination and redevelopment, and helps build support for the redevelopment of underutilized properties and preservation of green space. Ms. Richardson has significant experience in the real estate industry as a researcher and strategist. She has worked with nationally recognized commercial developers on acquisition identification and analysis, community relations and marketing. Ms. Richardson has authored numerous articles related to environmental, engineering, and real estate issues. She is the past president of The Real Estate Exchange and an active member in the Commercial Real Estate Women National Network. Ms. Richardson has completed industry training in hazardous building materials and OSHA compliance issues. She earned her BS in Communications and Marketing from Southern Connecticut State University.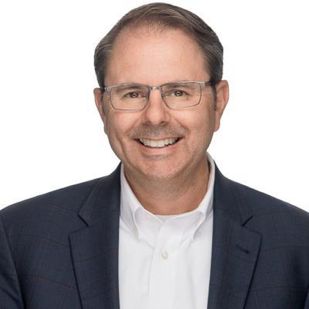 Charlie Adams, Regional Vice President, Pennrose Properties
As Regional Vice President, Charlie Adams is responsible for the execution and continued growth of Pennrose's development pipeline including all aspects of the real estate development process from initial conception through construction, to lease-up and stabilized occupancy or sale within the New England area. Charlie received his Bachelor of Arts degree from the Princeton School of Public and International Affairs at Princeton University. He also attended Massachusetts Institute of Technology where he earned a Master of Science in Real Estate Development from the Center for Real Estate and a Master of City Planning from the Urban Studies program.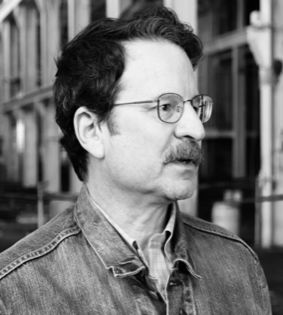 David A. Stebbins, Executive Vice President, Buffalo Urban Development Corporation (Retired)
For 17 years, David Stebbins was the Executive Vice President of Buffalo Urban Development Corporation (BUDC), a non-profit development entity which specializes in urban redevelopment. One of the major projects Mr. Stebbins was engaged in was the redevelopment of an abandoned, 35-acre industrial complex on the City of Buffalo's East Side (Northland Avenue), containing over 750,000 square feet of vacant industrial buildings spread over multiple properties. Mr. Stebbins has over 42 years of diversified experience in urban planning and development, with a B.A. in Environmental Design from the University at Buffalo and a M.A. in City and Regional Planning from the University of North Carolina-Chapel Hill. He qualified as a member of the American Institute of Certified Planners in May 1986. He is married (Elizabeth) with two children – John 35 and Emily 33, and lives in Bonita Springs, Florida.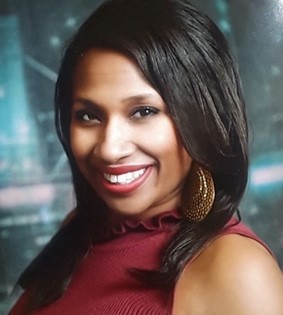 Brandye Merriweather, President, Buffalo Urban Development Corporation (BUDC)
Prior to her role at BUDC, Brandye Merriweather worked for various city economic development entities with a focus on strategic planning, small business development and commercial corridors in diverse neighborhoods. Brandye Merriweather received a Master of Business Administration from Medaille College in 2007. Brandye was selected as one of the International Downtown Association's 2018 Emerging Leader Fellows.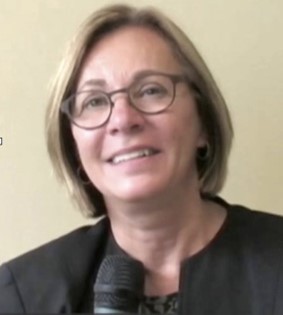 Karen Rogalski, Community Engagement Specialist, Vita Nuova, LLC
Karen Rogalski was the Project Coordinator for the Cherry St. Legacy Project in disinvested neighborhoods around Mercy St. Vincent Medical Center. This neighborhood sits next to the former Jeep Manufacturing site, the focus on an EPA Area-wide Planning Grant, where Karen served as community coordinator.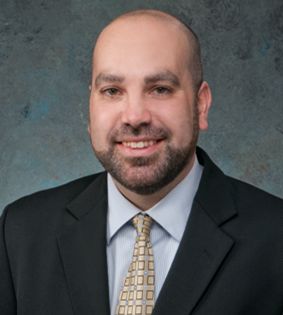 Patrick Johnston, Vice President for Community Investments, Greater Toledo Community Foundation
Patrick Johnston has worked for Greater Toledo Community Foundation since January 2014. In his current role as Vice President of Community Investments, Patrick oversees all competitive grant opportunities, scholarships and the Center for Nonprofit Resources. The Foundation has assets of approximately $400 million and makes grants of $15 to $20 million annually. Prior to joining the Foundation, Mr. Johnston held positions at Owens Community College, Metroparks of the Toledo Area and the National Park Service. He holds a Masters degree from University of Kentucky and an undergraduate degree from Bowling Green State University in Journalism.
Moderator:

Aimee Storm, U.S. EPA, Office of Brownfield and Land Revitalization (storm.aimee@epa.gov or 202-566-0633)
Aimee Storm is EPA's Land Revitalization Coordinator within EPA's Office of Brownfields and Land Revitalization (OBLR). Her work supports community-led redevelopment of contaminated properties and associated neighborhood revitalization strategies. Prior to joining OBLR, Aimee worked on projects that promote green and healthy buildings and sustainable development approaches within EPA Region V's Chicago office. She also worked with EPA's Federal Facilities Restoration and Reuse Office, where she coordinated EPA's land reuse and revitalization efforts on federally-owned properties, including military base redevelopment. Aimee holds Masters Degrees in City & Regional Planning and Business Administration.
Webinar Slides and References:
Webinar Slides and References:
Additional Resources:
These materials will be available by Friday, November 19, 2021
If you have a suggested topic or idea for a future CLU-IN internet seminar, please contact:
Jean Balent
Technology Integration and Information Branch
PH:
202-566-0832 |
Email:
balent.jean@epa.gov
Michael Adam
Technology Integration and Information Branch
PH:
202-566-0875 |
Email:
adam.michael@epa.gov