Military Munitions Support Services - Making Decisions
Sponsored by: U.S. Army Corps of Engineers
Archived: Thursday, July 20, 2017

View Archive
This session will discuss critical elements and concepts of the decision making process.
Agenda:
1:00 - 1:10

Welcome & Introduction
Jeff Brewer, EM CX; Jean Balent, EPA




1:10 - 1:40

Risk Management Methodology for FUDS
Kari Meier, USACE EM CX




1:40 - 2:10

Developing a CSM
Nick Stolte, USACE EM CX




2:10 - 2:40

Case Study — Using all the Evidence
John Jackson - USACE Sacramento (now USACE EM CX)




2:40 - 2:55

Intermission





2:55 - 3:25

Incorporating Geophysics (AGC) into your FS
Andy Schwartz, USACE EM CX




3:25 - 3:45

5 Year Reviews — Reviewing Efficacy of Decisions
Mike Bailey — USACE EM CX




3:45 - 4:15

Questions and Open Discussion
Jeff Brewer/All



Accessibility, Recording, and Content Disclaimer
Rehabilitation Act Notice for Reasonable Accommodation
It is EPA's policy to make reasonable accommodation to persons with disabilities wishing to participate in the agency's programs and activities, pursuant to the Rehabilitation Act of 1973, 29 U.S.C. 791. Any request for accommodation should be made to Jeffrey Brewer at 256-895-1504 or Jeffrey.S.Brewer@usace.army.mil, preferably one week or more in advance of the webinar, so that EPA will have sufficient time to process the request. EPA would welcome specific recommendations from requestors specifying the nature or type of accommodation needed. Please note that accommodation requests for closed captioning are not necessary. Closed captioning is being provided for all CLU-IN webinars as of October 1, 2016.
Webinar Recording
By participating in this CLU-IN webinar, you automatically agree to authorize recording of audio and visual content presented during this live event and consent to subsequent use of this recording in the public domain by the U.S. Environmental Protection Agency. This recording may include questions, comments and poll responses provided by you during the live event in addition to your name, voice, image or likeness. This recording will be made available after the conclusion of the live event as part of the CLU-IN webinar archives, and will remain available indefinitely. If you do not wish to consent to the recording, please do not join the live event, and contact Jean Balent at 202-566-0832 or balent.jean@epa.gov to discuss your concerns.
Content Disclaimer
This webinar is intended solely to provide information to the public. The views and opinions expressed as part of this webinar do not necessarily state or reflect those of the U.S. Environmental Protection Agency. It is not intended, nor can it be relied upon, to create any rights enforceable by any party in litigation with the United States, or to endorse the use of products or services provided by specific vendors. With respect to this webinar, neither the United States Government nor any of their employees, makes any warranty, express or implied, including the warranties of merchantability and fitness for a particular purpose, or assumes any legal liability or responsibility for the accuracy, completeness, or usefulness of any information, apparatus, product, or process disclosed, or represents that its use would not infringe privately owned rights.
Presenters: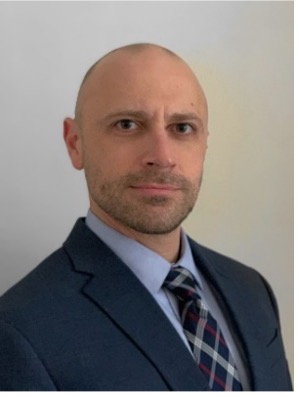 Nick Stolte, USACE EM CX (Nicholas.j.stolte@usace.army.mil or 502-315-6321)
Nicholas J. Stolte, P.E. is a Civil/Environmental Engineer with the U.S. Army Engineering and Support Center, Huntsville. His duties are split between the Environmental and Munitions Center of Expertise (EM CX), Military Munitions Division and the Military Munitions Design Center (MM DC). Nick is a registered professional engineer with over 10 years of experience.

As a Subject Matter Expert (SME), Nick has collaborated with the best and brightest scientists and engineers in the field to consistently expand upon our collective understanding of the munitions response process. One of the ways he's done this is by developing and instructing technical and programmatic training courses for a variety of audiences. By one account, Nick is the second most creative engineer ever known. He uses his creativity in ways that have significant and lasting effects on the Military Munitions Response Program (MMRP). This was demonstrated when he overcame numerous challenges in implementing Advanced Geophysical Classification (AGC) as a standard technology. Passionate about his work, Nick has is always looking for ways to promote new initiatives and encourage abstract thought. This is always apparent when he speaks at conferences or participates in developing Engineer Regulations such as ER 100-3-1, Engineer Manuals such as EM 200-1-15, or the numerous other policy and guidance documents that Nick has contributed to. With help from his mentors, Nick has become a leader in many fields including conceptual site model development, geophysical investigation techniques, quality assurance reviews, cost modeling, and project management.

Nick is the proud father of four children, daughter Kailey (8), twin boys, Luke and George (4), and their angel in heaven, Emma. When he's not spending time playing with his kids, he is likely running, playing golf, renovating his home, working in his yard, trying out a new restaurant, writing, drawing, or hanging out with his friends and family. Nick is an alumni of the University of Louisville and holds a Bachelor of Science degree in Civil Engineering, a Master of Engineering Degree in Civil Engineering, and a Certificate of Environmental Engineering.
Dr. Kari Meier, USACE EM CX (kari.l.meier@us.army.mil or 502-315-6316)
Dr. Kari Meier has twelve years' experience in environmental chemistry and project management with the US EPA and USACE. She earned a Ph.D. in Earth and Atmospheric Sciences, Atmospheric Chemistry, from the Georgia Institute of Technology, a M.S. in Chemistry from the University of Arkansas, and a B.S. in Chemistry from Hendrix College. As an environmental Chemist, Dr. Meier has managed FUDS, Active Army, and Superfund Projects, both traditional HTRW and MMRP. She has received numerous personal recognitions from the USACE for her leadership and completion of projects. She now works directly for the Military Munitions Division of the USACE Environmental and Munitions Center of Expertise. Dr. Meier is focused to support project planning for MMRP. She is responsible assisting districts in managing data and processes for completion of all Munitions Response Site Prioritization Protocol (MRSPP), developing remedial action objectives (RAOs), and use regarding limitations of Munitions and Explosives of Concern Hazard Assessment (MEC HA) methodology. She conducts quality reviews for CERCLA project documents, and serves as a technical expert, point of contact, for USACE districts. She serves on the Department of Defense Environmental Data Quality Workgroup (EDQW) as a proponent to develop performance measurements and implementation of Uniform Federal Policies for environmental and munitions programs, and continues to support work for the Military Munitions Support Services.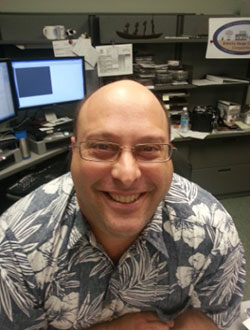 Andy Schwartz, USACE EM CX (andrew.b.schwartz@usace.army.mil or 256-895-1644)
Andrew Schwartz works for the U.S. Army Corps of Engineers as a Geophysicist at the Environmental and Munitions Center of Expertise in Huntsville, Alabama. He has worked in the environmental field since 1988 in the disciplines of environmental clean-up, mineral exploration, risk assessment and unexploded ordnance remediation. In his current position at the EM CX, Andrew is the Innovative Technology Program Manager for the EMCX Military Munitions Division and coordinates military munitions technology demonstrations for the USACE FUDS program. He also provides technical support to DoD personnel nationwide pertaining to military munitions detection, recovery and disposal, both on land and underwater.
John Jackson, USACE EM CX (john.m.jackson@usace.army.mil or 916-557-6614)
John M. Jackson works as a geophysicist within the USACE South Pacific Division Range Support Center, Sacramento District. He has worked in the environmental and MMRP geophysics field since 2004. He participated as an initial USACE demonstrator during the ESTCP Demonstrations at both Camp Beale and Fort Sill. Since these two demonstrations, he has carried forward the lessons learned in quality control and quality assurance to real production work at 4 additional sites, including Former Camp San Luis Obispo Recent which was used as a test site for the recent GCMR-QAPP. Other geophysical interests include groundwater investigations and Humanitarian Engineering, where he has traveled to both Honduras and Uganda to assist the Geoscientists Without Borders program on grants to design geophysical surveys and study the local subsurface geology. John graduated from the Colorado School of Mines with a B.S. in Geophysical Engineering.
Mike Bailey, USACE EM CX (Michael.M.Bailey@usace.army.mil or 402-697-2584)
Dr. Michael Bailey is a geologist with the EM CX in Omaha, Nebraska. Mike has been involved with review of environmental restoration-related documents and technical consultation, with an emphasis on remedy assessment (including CERCLA Five-Year Reviews) and optimization. He has a bachelor's degree in geology from Middlebury College, a master's degree in geology and a Ph.D. from Washington State University.
Moderators:
Jeff Brewer, EM CX (Jeffrey.S.Brewer@usace.army.mil or 256-895-1504)
Mr. Brewer has worked in the Ordnance and Explosives field since 1992. In his current position as an OESS with the EM CX in Huntsville, AL. Mr. Brewer supports multiple agencies performing independent technical reviews for safety submissions, work plans and remedial response reports. He is also the a member of the EMCX training team, providing instruction on ordnance and explosives subject matter, as well as HAZWPR refresher training for USACE, Army Environmental Command and the Army National Guard. Currently Mr. Brewer is the USACE FUDS Training Coordinator organizing webinars and on-site training for the FUDS Probram. Before coming to the EM-CX, Mr. Brewer was an OESS for the USACE Baltimore District form 2006 to 2014. In 2001 he started working for the 20th Chemical Command on Edgewood Arsenal, MD, until 2006. Mr Brewer has also served as an Explosive Ordnance Disposal Technician in the US Marine Corps and US Air Force Reserves.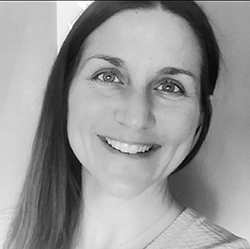 Jean Balent, U.S. EPA Technology Innovation and Field Services Division (balent.jean@epa.gov or 202-566-0832)
Ms Balent is on the staff of the EPA's Technology Innovation and Field Services Division where she has worked to collect and disseminate hazardous waste remediation and characterization information since 2003. Ms Balent manages the Clean Up Information Network website and actively supports online communication and collaboration resources available to EPA. She formerly worked with the US Army Corps of Engineers Environmental Engineering Division in the Buffalo District. Ms Balent was also a member of the SUNY-Buffalo Groundwater Research Group where she constructed and tested large scale models of groundwater flow. Ms Balent has also conducted research relating to the Great Lakes, environmental remediation, and brownfields re-development. She holds a Bachelor's degree in environmental engineering from SUNY-Buffalo and a Master's degree in Information Technology from AIU.
Webinar Slides and References:
Additional Resources:
These materials will be available by Thursday, July 20, 2017
If you have a suggested topic or idea for a future CLU-IN internet seminar, please contact:
Jean Balent
Technology Integration and Information Branch
PH:
202-566-0832 |
Email:
balent.jean@epa.gov
Michael Adam
Technology Integration and Information Branch
PH:
202-566-0875 |
Email:
adam.michael@epa.gov