Unlocking Brightfields Potential: State Programs to Encourage Renewable Energy Siting on Contaminated Lands - RE-Powering America's Land Initiative
Sponsored by: U.S. EPA, Office of Land and Emergency Management (OLEM)
Archived: Monday, January 24, 2022

View Archive
Do you have a need to find suitable sites for renewable energy projects in your state? Are you interested in learning more about best practices for states that have used landfills, brownfields, mines, and other contaminated lands to site renewable energy? Almost without exception, states with the most renewable project development on contaminated lands, landfills, and mine sites have designed and implemented longstanding, state-specific programs targeted at such sites. These states continue to adapt programs to support environmental, land reuse, and economic policy goals in their jurisdictions. Many other states, as well as local communities and utilities, are considering similar programs to expand contaminated site reuse and steer renewable development away from greenfield sites and agricultural lands.

EPA's RE-Powering America's Land Initiative ("RE-Powering") is hosting a webinar to help you learn about state-based programs to increase renewable energy projects on landfills, brownfields, mines, and other contaminated lands. In the webinar, you will learn about common types of state programs, program impacts, steps to select and design successful programs, and program implementation tips.

The webinar will feature a panel with agency staff from three leading states who will discuss how they have created and managed successful programs and provide tips for success. It will also highlight free RE-Powering resources - a report on how to select and design state programs and a map of relevant programs - where participants can learn much more on the topic.
Accessibility, Recording, and Content Disclaimer
Rehabilitation Act Notice for Reasonable Accommodation
It is EPA's policy to make reasonable accommodation to persons with disabilities wishing to participate in the agency's programs and activities, pursuant to the Rehabilitation Act of 1973, 29 U.S.C. 791. Any request for accommodation should be made to Lora Strine at 202-564-1521 or Strine.Lora@epa.gov, preferably one week or more in advance of the webinar, so that EPA will have sufficient time to process the request. EPA would welcome specific recommendations from requestors specifying the nature or type of accommodation needed. Please note that CLU-IN provides both alternate phone call-in options and closed captioning for all webinars, and requests for these specific accommodations are not necessary.
Webinar Recording
By participating in this CLU-IN webinar, you automatically agree to authorize recording of audio and visual content presented during this live event and consent to subsequent use of this recording in the public domain by the U.S. Environmental Protection Agency. This recording may include questions, comments and poll responses provided by you during the live event in addition to your name, voice, image or likeness. This recording will be made available after the conclusion of the live event as part of the CLU-IN webinar archives, and will remain available indefinitely. If you do not wish to consent to the recording, please do not join the live event, and contact Jean Balent at 202-566-0832 or balent.jean@epa.gov to discuss your concerns.
Content Disclaimer
This webinar is intended solely to provide information to the public. The views and opinions expressed as part of this webinar do not necessarily state or reflect those of the U.S. Environmental Protection Agency. It is not intended, nor can it be relied upon, to create any rights enforceable by any party in litigation with the United States, or to endorse the use of products or services provided by specific vendors. With respect to this webinar, neither the United States Government nor any of their employees, makes any warranty, express or implied, including the warranties of merchantability and fitness for a particular purpose, or assumes any legal liability or responsibility for the accuracy, completeness, or usefulness of any information, apparatus, product, or process disclosed, or represents that its use would not infringe privately owned rights.
Presenters:
Gina Bellato, Solar Programs Manager, Massachusetts Department of Energy Resources
Gina Bellato is the Solar Programs Manger for the Massachusetts Department of Energy Resources (DOER). At DOER, Gina is responsible for day-to-day operations of the Solar Massachusetts Renewable Target (SMART) program, which is the state's main solar incentive program. There are more than 30,000 approved solar projects in this program, including 32 total megawatts of capacity on landfills and brownfields. She coordinates with utilities and the external solar program administrator to process project applications and refine processing procedures.

Before her role at DOER, Gina worked in the renewable energy industry at development firm BlueWave Solar. There, she analyzed prospective ground-mount solar projects and contracted with community solar off-takers. Her roles at that firm included Site Acquisitions Analyst, Business Development Manager, and Sales Operations Manager. Prior to diving into solar, Gina worked at the Northeast Clean Energy Council, leading the Cleantech Open Northeast annual business accelerator for clean energy startups. She holds a BA in Environmental Geology from Northeastern University.
Emily Chessin, Senior Development Associate, Build-Ready Program, New York State Energy Research and Development Authority
Emily Chessin is a Senior Development Associate with the Build-Ready Program at the New York State Energy Research and Development Authority (NYSERDA). The Build-Ready Program works to accelerate New York's transition to a clean, equitable, and resilient economy by delivering community benefits through transforming underutilized and difficult sites, including landfills, brownfields, and former mine sites, into renewable energy assets.

Prior to joining NYSERDA, Emily worked in clean energy consulting at the Cadmus Group, helping governments with developing and implementing renewable energy and climate change policies, plans, and programs at the municipal, state, national, and international levels. Earlier in her career, she worked at the World Resources Institute, a non-profit think tank, supporting projects focused on international climate change finance, environmental impacts of development finance, and governance of the electricity sector in several emerging economies. Ms. Chessin holds a BA in Environmental Studies from Gettysburg College and a MA from the Fletcher School at Tufts University in Energy Policy and International Business.
Steve Myers, Supervisor, Clean Energy Section, Climate Change, Clean Energy & Sustainability Element, New Jersey Department of Environmental Protection
Steve Myers has been with the New Jersey Department of Environmental Protection (NJDEP) since 1991. He spent the first part of his career in NJDEP's Site Remediation & Waste Management program overseeing the investigation and remediation of commercial and industrial sites. In 2010, Steve joined the Bureau of Climate Change & Clean Energy, currently in NJDEP's Air Quality, Energy & Sustainability program, focusing on leveraging Geographic Information Systems (GIS) to support environmentally responsible renewable energy siting.

In his current role as a Supervisor of the Clean Energy Section within NJDEP, he collaborates with the New Jersey Board of Public Utilities and other regulatory agencies on utility-scale grid supply and community solar PV siting and policy development. He has supported the RE-Powering program since its inception on various mapping, database, and program development matters, as New Jersey was one of the RE-Powering pilot states. He received his undergraduate degree in Geology from the University of Delaware and his MBA from Rider University.
Moderators: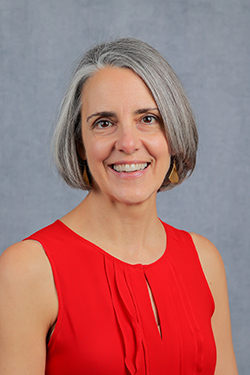 Lora Strine, U.S. EPA (strine.lora@epa.gov or 202-564-1521)
Lora Strine is team leader for EPA's RE-Powering America's Land Initiative. She has twenty years of experience in the energy and environment field. Ms. Strine coordinates the promotion and development of resources to help communities redevelop contaminated land with renewable energy. She is passionate about sharing best practices with local and state governments to understand what makes a successful Brightfields Initiative. She invites you to visit the RE-Powering website at https://www.epa.gov/re-powering.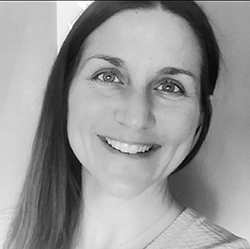 Jean Balent, U.S. EPA Technology Innovation and Field Services Division (balent.jean@epa.gov or 202-566-0832)
Ms Balent is on the staff of the EPA's Technology Innovation and Field Services Division where she has worked to collect and disseminate hazardous waste remediation and characterization information since 2003. Ms Balent manages the Clean Up Information Network website and actively supports online communication and collaboration resources available to EPA. She formerly worked with the US Army Corps of Engineers Environmental Engineering Division in the Buffalo District. Ms Balent was also a member of the SUNY-Buffalo Groundwater Research Group where she constructed and tested large scale models of groundwater flow. Ms Balent has also conducted research relating to the Great Lakes, environmental remediation, and brownfields re-development. She holds a Bachelor's degree in environmental engineering from SUNY-Buffalo and a Master's degree in Information Technology from AIU.
Webinar Slides and References:
Webinar Slides and References:
Additional Resources:
These materials will be available by Monday, January 24, 2022
If you have a suggested topic or idea for a future CLU-IN internet seminar, please contact:
Jean Balent
Technology Integration and Information Branch
PH:
202-566-0832 |
Email:
balent.jean@epa.gov
Michael Adam
Technology Integration and Information Branch
PH:
202-566-0875 |
Email:
adam.michael@epa.gov