Utilizing Innovative Materials Science Approaches to Enhance Bioremediation: Session I - Per- and Polyfluoroalkyl substances.
Sponsored by: NIEHS Superfund Research Program
Archived: Friday, April 15, 2022

View Archive
The NIEHS Superfund Research Program (SRP) is hosting a Progress in Research webinar series to showcase new breakthroughs to advance sustainable solutions for hazardous substances in the environment. The three-part series will feature SRP individual research projects funded in 2020, who are incorporating new advances in materials science to optimize bioremediation of contaminants in soil, sediment, or water. In each session, awardees will describe their research projects, accomplishments, and next steps.

The first session will highlight sustainable technologies to break down and remove per- and polyfluoroalkyl substances (PFAS) from the environment.

Researchers at the University of California, Riverside are exploring how nanomaterials powered by solar electricity can accelerate the activity of bacteria used to clean up halogenated contaminants, such as PFAS and 1,4-dioxane in groundwater. The scientists are using advanced analytical tools to understand how solar electricity can allow bacteria to degrade halogenated contaminants faster, more deeply, and under more realistic conditions.

Princeton University investigators are developing ferrihydrite nanoparticles to stimulate the activity of bacteria to break down PFAS in contaminated drinking water. The team is using laboratory studies to enhance the transport of their nanoparticles in groundwater.

State University of New York at Buffalo investigators are developing a two-step approach to eliminate PFAS in the environment. First, graphene-metal nanoparticles are used to break down PFAS into biodegradable forms, and then enriched bacterial cultures are used to complete the degradation process.
Accessibility, Recording, and Content Disclaimer
Rehabilitation Act Notice for Reasonable Accommodation
It is EPA's policy to make reasonable accommodation to persons with disabilities wishing to participate in the agency's programs and activities, pursuant to the Rehabilitation Act of 1973, 29 U.S.C. 791. Any request for accommodation should be made to Mali Velasco Delgado at 919-794-4708 or mali.velascodelgado@nih.gov, preferably one week or more in advance of the webinar, so that EPA will have sufficient time to process the request. EPA would welcome specific recommendations from requestors specifying the nature or type of accommodation needed. Please note that CLU-IN provides both alternate phone call-in options and closed captioning for all webinars, and requests for these specific accommodations are not necessary.
Webinar Recording
By participating in this CLU-IN webinar, you automatically agree to authorize recording of audio and visual content presented during this live event and consent to subsequent use of this recording in the public domain by the U.S. Environmental Protection Agency. This recording may include questions, comments and poll responses provided by you during the live event in addition to your name, voice, image or likeness. This recording will be made available after the conclusion of the live event as part of the CLU-IN webinar archives, and will remain available indefinitely. If you do not wish to consent to the recording, please do not join the live event, and contact Jean Balent at 202-566-0832 or balent.jean@epa.gov to discuss your concerns.
Content Disclaimer
This webinar is intended solely to provide information to the public. The views and opinions expressed as part of this webinar do not necessarily state or reflect those of the U.S. Environmental Protection Agency. It is not intended, nor can it be relied upon, to create any rights enforceable by any party in litigation with the United States, or to endorse the use of products or services provided by specific vendors. With respect to this webinar, neither the United States Government nor any of their employees, makes any warranty, express or implied, including the warranties of merchantability and fitness for a particular purpose, or assumes any legal liability or responsibility for the accuracy, completeness, or usefulness of any information, apparatus, product, or process disclosed, or represents that its use would not infringe privately owned rights.
Presenters: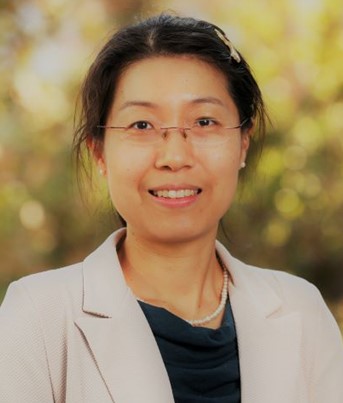 Yujie Men, Ph.D., University of California, Riverside (ymen@engr.ucr.edu)
Yujie Men, Ph.D., is an Assistant Professor at the University of California, Riverside. She earned her Ph.D. degree of Civil and Environmental Engineering, at the University of California, Berkeley, and B.S. and M.S. degrees of Environmental Engineering at Tsinghua University. Her research interests focus on the interactions between microbes and the environment impacted by contaminants of emerging concerns (CECs), for example, biotransformation and biodehalogenation, as well as the impact of CECs on the functionalities of environmental microbes, including the development and transmission of antibiotic resistance. She was an NSF-CAREER Award recipient in 2021.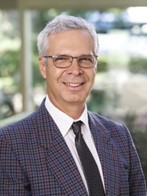 Peter Jaffé, Ph.D., Princeton University (jaffe@Princeton.edu)
Peter Jaffé, Ph.D., is the William L. Knapp '47 Professor of Civil Engineering and professor of civil and environmental engineering at Princeton University. His research interests relate to the physical, chemical, and biological processes that govern the transport and transformation of pollutants in the environment and their application toward the remediation of contaminated systems. Areas of current emphasis include laboratory and field experiments as well as mathematical simulations of biogeochemical processes in porous media.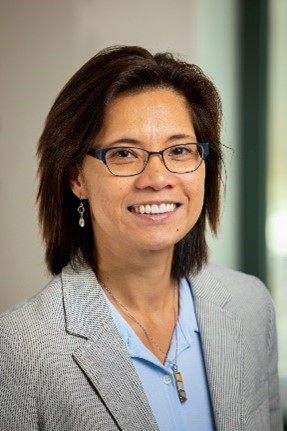 Diana Aga, Ph.D., University of Buffalo (dianaaga@buffalo.edu)
Diana Aga, Ph.D., is the Henry Woodburn Professor of Chemistry and the Director of RENEW (Research and Education in Energy, Environment and Water) Institute at the University at Buffalo, the State University of New York. Her research involves studying the fate, transport, effects, and treatment of chemicals of emerging concerns and persistent organic pollutants. She is an expert in developing trace analytical methods for organic contaminants and heavy metals in complex environmental matrices based on chromatography and mass spectrometry. Her research includes evaluating the efficiencies of various advanced biological, physical, and chemical treatment processes in removing per- and polyfluoroalkyl substances, pharmaceuticals, antimicrobials, and antibiotic resistance genes in municipal wastewater treatment plants, and in agroecosystems. In addition, she is involved in studies assessing bioaccumulation and effects of contaminants in humans, fish, and wildlife.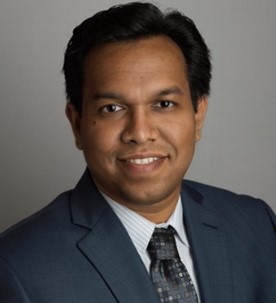 Nirupam Aich, Ph.D., University of Buffalo (nirupama@buffalo.edu)
Nirupam Aich, Ph.D., is an Assistant Professor of Environmental Engineering in the Department of Civil, Structural and Environmental Engineering at the University at Buffalo, The State University of New York (SUNY). His research group, Aich Laboratory for Environmental Nanotechnology and Sustainability (#AichLENS), is developing safer and advanced multifunctional (nano)materials and (nano)technologies for environmental remediation and water treatment. Dr. Aich obtained his Ph.D. in Environmental Engineering from the University of Texas at Austin in 2015, M.S. in Environmental Engineering from the University of South Carolina in 2012, and B.Sc. In Chemical Engineering from Bangladesh University of Engineering and Technology in 2009. As recognition of his contributions to the field of Environmental Nanotechnology, Dr. Aich received the 2019 Emerging Investigator Award from the Sustainable Nanotechnology Organization and 2021 Emerging Investigator Series Paper by the journal Environmental Science: Nano the leading journal in the field. He is also serving as an early career advisory board member in the editorial board of the Journal of Hazardous Materials Letters.
Carla Ng, Ph.D, University of Pittsburgh (carla.ng@pitt.edu)
Carla Ng, Ph.D., is an Assistant Professor in the Department of Civil and Environmental Engineering at the University of Pittsburgh, with a secondary appointment in Environmental and Occupational Health. Her group's research focuses on the development of models for the fate of legacy and emerging chemicals in organisms and ecosystems. Current areas of active research include development of toxicokinetic models for PFAS in organisms and simulating protein-PFAS interactions to understand PFAS fate and toxicity. She is particularly interested in developing mechanistic models to understand and predict the interactions between emerging chemicals, human activity, and ecological systems.
Moderators: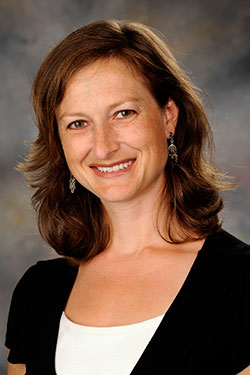 Heather F. Henry, Ph.D., Program Administrator, NIEHS Superfund Research Program (heather.henry@nih.gov)
Since 2006, Heather Henry has been a Program Administrator for the Superfund Research Program at the National Institute of Environmental Health Sciences (NIEHS) in Research Triangle Park, NC. Her responsibilities include administration of the SRP Multi-Project Center Grants (P42), the SRP Individual Research Project Grants (R01), and the Small Business / Technology Transfer Grants (R41/42; R43/44). She earned a B.S. in Biological Sciences (Ecology and Evolution) at the University of Rochester, Rochester, NY; a Ph.D. in Biological Sciences at the University of Cincinnati, Cincinnati, OH; and completed a Fulbright Fellowship (post-doctoral) at the University of Melbourne and the University of Adelaide in Australia.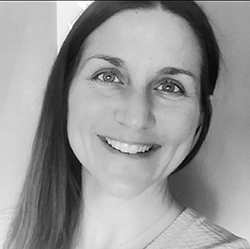 Jean Balent, U.S. EPA Technology Innovation and Field Services Division (balent.jean@epa.gov or 202-566-0832)
Ms Balent is on the staff of the EPA's Technology Innovation and Field Services Division where she has worked to collect and disseminate hazardous waste remediation and characterization information since 2003. Ms Balent manages the Clean Up Information Network website and actively supports online communication and collaboration resources available to EPA. She formerly worked with the US Army Corps of Engineers Environmental Engineering Division in the Buffalo District. Ms Balent was also a member of the SUNY-Buffalo Groundwater Research Group where she constructed and tested large scale models of groundwater flow. Ms Balent has also conducted research relating to the Great Lakes, environmental remediation, and brownfields re-development. She holds a Bachelor's degree in environmental engineering from SUNY-Buffalo and a Master's degree in Information Technology from AIU.
If you have a suggested topic or idea for a future CLU-IN internet seminar, please contact:
Jean Balent
Technology Integration and Information Branch
PH:
202-566-0832 |
Email:
balent.jean@epa.gov
Michael Adam
Technology Integration and Information Branch
PH:
202-566-0875 |
Email:
adam.michael@epa.gov