Power and Pollinators: Pollinator-Friendly Landscapes for Solar Facilities
Sponsored by: Virginia Department of Conservation and Recreation, Virginia Department of Environmental Quality, Fresh Energy, VHB, and the USEPA's RE-Powering America's Land Initiative
Archived: Wednesday, July 15, 2020

View Archive
Are you interested in learning how to beautify your solar site and promote pollinator habitat? The Power and Pollinators webinar will examine how planting for pollinators on RE-Powering sites benefits cleaning up contaminated sites while beautifying communities. Planting for pollinators can help protect caps, control runoff, and provide habitat for struggling pollinator communities.

The Power and Pollinators: Pollinator-Friendly Landscapes for Solar Facilities and Beyond is hosted by: the Virginia Department of Conservation and Recreation, the Virginia Department of Environmental Quality, VHB, Fresh Energy and the US Environmental Protection Agency (EPA).The webinar explores the relationship between solar installations, contaminated lands and landfills, and pollinators.

The Commonwealth of Virginia will discuss how the solar power industry has an extraordinary opportunity to impact the landscape by encouraging native plants at solar facilities. Solar facilities located on brownfields, landfills and other contaminated lands present a unique opportunity to benefit the local community by cleaning up the property and redeveloping the site according to the community's goals. The Commonwealth will highlight the Virginia Pollinator-Smart Solar Program which is designed to provide incentives and tools for solar industry to adopt a native plant strategy to meet soil and water control regulations, community needs, and the needs of our biosphere.

Consultants VHB and Fresh Energy will share their knowledge and expertise of this growing trend and benefits to communities, developers and pollinators.

EPA's RE-Powering America's Land Initiative encourages renewable energy development on current and formerly contaminated lands, landfills, and mine sites when such development is aligned with the community's vision for the site. The Initiative identifies the renewable energy potential of these sites and provides other useful resources for communities, developers, industry, state and local governments or anyone interested in reusing these sites for renewable energy development. EPA will present case studies and expertise related to renewable energy on underutilized lands.
Accessibility, Recording, and Content Disclaimer
Rehabilitation Act Notice for Reasonable Accommodation
It is EPA's policy to make reasonable accommodation to persons with disabilities wishing to participate in the agency's programs and activities, pursuant to the Rehabilitation Act of 1973, 29 U.S.C. 791. Any request for accommodation should be made to Lora Strine at 202-564-1521 or Strine.Lora@epa.gov, preferably one week or more in advance of the webinar, so that EPA will have sufficient time to process the request. EPA would welcome specific recommendations from requestors specifying the nature or type of accommodation needed. Please note that CLU-IN provides both alternate phone call-in options and closed captioning for all webinars, and requests for these specific accommodations are not necessary.
Webinar Recording
By participating in this CLU-IN webinar, you automatically agree to authorize recording of audio and visual content presented during this live event and consent to subsequent use of this recording in the public domain by the U.S. Environmental Protection Agency. This recording may include questions, comments and poll responses provided by you during the live event in addition to your name, voice, image or likeness. This recording will be made available after the conclusion of the live event as part of the CLU-IN webinar archives, and will remain available indefinitely. If you do not wish to consent to the recording, please do not join the live event, and contact Jean Balent at 202-566-0832 or balent.jean@epa.gov to discuss your concerns.
Content Disclaimer
This webinar is intended solely to provide information to the public. The views and opinions expressed as part of this webinar do not necessarily state or reflect those of the U.S. Environmental Protection Agency. It is not intended, nor can it be relied upon, to create any rights enforceable by any party in litigation with the United States, or to endorse the use of products or services provided by specific vendors. With respect to this webinar, neither the United States Government nor any of their employees, makes any warranty, express or implied, including the warranties of merchantability and fitness for a particular purpose, or assumes any legal liability or responsibility for the accuracy, completeness, or usefulness of any information, apparatus, product, or process disclosed, or represents that its use would not infringe privately owned rights.
Presenters:

René Hypes, Virginia Department of Conservation and Recreation (DCR) (rene.hypes@dcr.virginia.gov or 804-371-2708)
René Hypes is currently serving as the Virginia Natural Heritage Environmental Review Coordinator and has been in this position for 20 years. Her current job involves reviewing and assessing impacts to natural heritage resources (rare plants and animals, significant communities and karst) from various projects throughout the state including solar development. Prior to that, she worked for the Department of Environmental Quality as a water protection permit writer and taught high school biology for eleven years. René received her B.A. in Education from Shepherd College and her M.S. in Environmental Science from Virginia Commonwealth University.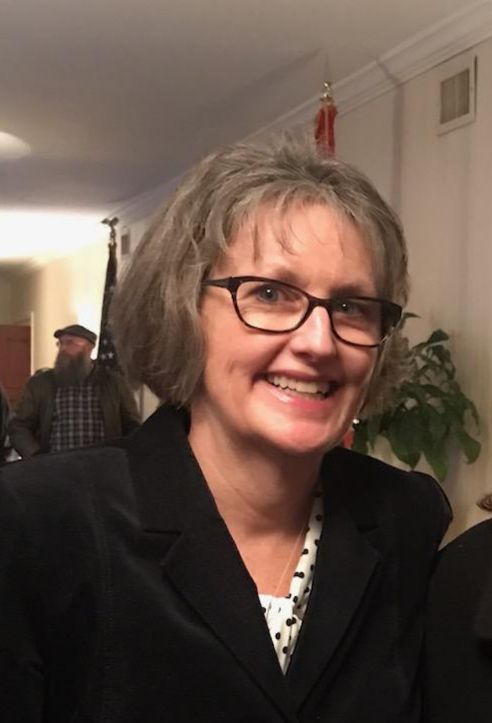 Sharon Baxter, Virginia Department of Environmental Quality (DEQ) (sharon.baxter@deq.virginia.gov or 804-698-4344)
Ms. Baxter directs the Virginia Department of Environmental Quality's Division of Environmental Enhancement, which includes the agency's Office of Pollution Prevention, Office of Environmental Impact Review and Long Range Priorities, and Virginia Coastal Zone Management Program. She has been with DEQ for more than thirty years. Current areas of focus include DEQ's strategic plan, partnerships with EPA Region 3 and the Department of Defense as well as coastal resiliency and climate change adaptation. Ms. Baxter received a Bachelor of Arts degree in political science and geography from the University of Delaware and a Masters degree in Environmental Planning from the University of Virginia.
Doug DeBerry, W&M/VHB (ddeberry@vhb.com or 757-279-2831)
Doug DeBerry is a Research Assistant Professor of Environmental Science and Policy at William & Mary and a Senior Environmental Scientist and Associate at VHB. At W&M he teaches courses in restoration ecology, applied ecological methods, and contemporary issues in environmental science, and he conducts research on ecosystem dynamics in compensatory mitigation, biological invasion, ecological integrity, and floristics/conservation. At VHB he works on projects in similar disciplines and is currently serving as the technical lead for VHB's Virginia Pollinator-Smart Solar Industry program development contract. Doug has a PhD in Marine Science from the Virginia Institute of Marine Science, an MA in Biology from William & Mary, and a BA in Environmental Science from the University of Virginia. He has been on faculty at W&M since 2009, and has been a professional consultant for over 27 years.
Rob Davis, Fresh Energy (davis@fresh-energy.org or 612.423.4536)
As director of Center for Pollinators in Energy at Fresh Energy, Mr. Davis helps accelerate the nation's transition to use of clean and renewable energy. Mr. Davis' work on pollinator-friendly solar has been featured in trainings by the U.S. Department of the Interior's National Conservation Training Center and the U.S. Department of Energy, in feature stories in Fast Company, Solar Power, and Solar Builder magazines, and a talk titled "This unlikely 1960s space tech can help save the bees," on the TED.com website. Previously, Mr. Davis helped launch technology start-ups and created the international crowdsourced campaign that launched the Firefox web browser.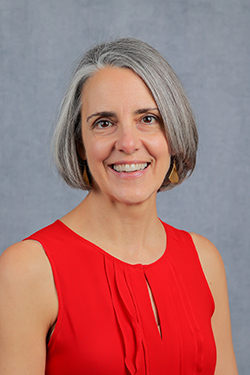 Lora Strine, U.S. EPA (strine.lora@epa.gov or 202-564-1521)
Lora Strine is team leader for EPA's RE-Powering America's Land Initiative. She has twenty years of experience in the energy and environment field. Ms. Strine coordinates the promotion and development of resources to help communities redevelop contaminated land with renewable energy. She is passionate about sharing best practices with local and state governments to understand what makes a successful Brightfields Initiative. She invites you to visit the RE-Powering website at https://www.epa.gov/re-powering.
Moderator: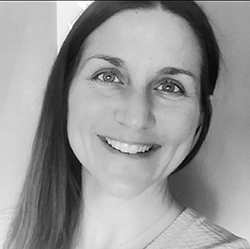 Jean Balent, U.S. EPA Technology Innovation and Field Services Division (balent.jean@epa.gov or 202-566-0832)
Ms Balent is on the staff of the EPA's Technology Innovation and Field Services Division where she has worked to collect and disseminate hazardous waste remediation and characterization information since 2003. Ms Balent manages the Clean Up Information Network website and actively supports online communication and collaboration resources available to EPA. She formerly worked with the US Army Corps of Engineers Environmental Engineering Division in the Buffalo District. Ms Balent was also a member of the SUNY-Buffalo Groundwater Research Group where she constructed and tested large scale models of groundwater flow. Ms Balent has also conducted research relating to the Great Lakes, environmental remediation, and brownfields re-development. She holds a Bachelor's degree in environmental engineering from SUNY-Buffalo and a Master's degree in Information Technology from AIU.
If you have a suggested topic or idea for a future CLU-IN internet seminar, please contact:
Jean Balent
Technology Integration and Information Branch
PH:
202-566-0832 |
Email:
balent.jean@epa.gov
Michael Adam
Technology Integration and Information Branch
PH:
202-566-0875 |
Email:
adam.michael@epa.gov