Analytical Tools and Methods: Session I - Field-ready Biosensors to Assess Bioavailability and Toxicity
Sponsored by: NIEHS Superfund Research Program
Archived: Monday, April 17, 2017

View Archive
This webinar series highlights innovative analytical tools and methods developed and used by Superfund Research Program (SRP) grantees. The presenters will feature the benefits of these new tools and methods compared to conventional methods. They also will include information about how the technology has helped to facilitate ongoing SRP research.

In the first session, researchers will describe their tools to assess bioavailability/toxicity for more effective human and/or environmental monitoring. Treatment assessments and water quality monitoring that rely only on measuring the reduction of target contaminant concentrations are often insufficient because they do not consider the complex and broader risks that specific contaminants or mixtures and their transformation products pose to the environment and human health.

Michael Unger, Ph.D., Professor of Marine Science at the Virginia Institute of Marine Science, will discuss his work on advances in biosensor technology that allows near real-time measurement of contaminants at sub parts-per-billion (ppb) concentrations in small volume (< 5 mL) aqueous samples. Polycyclic aromatic hydrocarbon (PAH) concentrations can be measured in the field within minutes after collection to map the spatial distribution of PAHs at contaminated sites and to assess the bioavailable or toxic fraction within sediments. Correlations between PAH concentrations measured by the biosensor and those measured by gas chromatography - mass spectrometry (GC-MS) were excellent, and the results are now being used to help evaluate sediment remediation strategies.

April Gu, Ph.D., Professor of Civil and Environmental Engineering at Northeastern University, will discuss her work to develop a novel, feasible, and cost-effective quantitative toxicogenomics-based toxicity assessment platform for high-throughput and effective chemical hazardous identification and environmental toxicity monitoring. Gu also will describe how she and her team systematically optimized the assay platform, evaluated its robustness and performance, validated the assay output, and demonstrated its wide applications.

Natalia Vasylieva, Ph.D., and Bogdan Barnych, Ph.D., postdoctoral researchers at the University of California, Davis, will discuss how they choose target analytes for immunoassay analysis. They also will introduce nanobodies as novel and exciting reagents for immunoassay-based biosensors. The second part of the presentation will focus on examples of immunoassay application for human and environmental monitoring, as well as their application in biosensors.
Accessibility, Recording, and Content Disclaimer
Rehabilitation Act Notice for Reasonable Accommodation
It is EPA's policy to make reasonable accommodation to persons with disabilities wishing to participate in the agency's programs and activities, pursuant to the Rehabilitation Act of 1973, 29 U.S.C. 791. Any request for accommodation should be made to Sara Amolegbe at 919-213-4906 or samolegbe@michaeldbaker.com, preferably one week or more in advance of the webinar, so that EPA will have sufficient time to process the request. EPA would welcome specific recommendations from requestors specifying the nature or type of accommodation needed. Please note that CLU-IN provides both alternate phone call-in options and closed captioning for all webinars, and requests for these specific accommodations are not necessary.
Webinar Recording
By participating in this CLU-IN webinar, you automatically agree to authorize recording of audio and visual content presented during this live event and consent to subsequent use of this recording in the public domain by the U.S. Environmental Protection Agency. This recording may include questions, comments and poll responses provided by you during the live event in addition to your name, voice, image or likeness. This recording will be made available after the conclusion of the live event as part of the CLU-IN webinar archives, and will remain available indefinitely. If you do not wish to consent to the recording, please do not join the live event, and contact Jean Balent at 202-566-0832 or balent.jean@epa.gov to discuss your concerns.
Content Disclaimer
This webinar is intended solely to provide information to the public. The views and opinions expressed as part of this webinar do not necessarily state or reflect those of the U.S. Environmental Protection Agency. It is not intended, nor can it be relied upon, to create any rights enforceable by any party in litigation with the United States, or to endorse the use of products or services provided by specific vendors. With respect to this webinar, neither the United States Government nor any of their employees, makes any warranty, express or implied, including the warranties of merchantability and fitness for a particular purpose, or assumes any legal liability or responsibility for the accuracy, completeness, or usefulness of any information, apparatus, product, or process disclosed, or represents that its use would not infringe privately owned rights.
Presenters: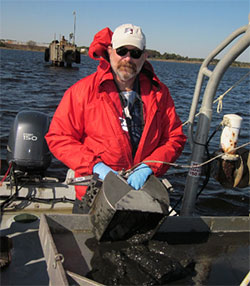 Michael Unger, Ph.D., Virginia Institute of Marine Science (munger@vims.edu or 804-684-7187)
Michael A. Unger, Ph.D., is an Associate Professor of Marine Sciences at the Virginia Institute of Marine Science. He is active in research, teaching, and advisory services related to environmental contaminant issues in Chesapeake Bay. His research interests include analytical method development including biosensors, contaminant partitioning behavior, toxicity studies to assess the effects of contaminants, and long-term fate studies to assess regulatory actions. He has studied polycyclic aromatic hydrocarbon contamination in the Elizabeth River, Virginia for over 25 years and recent research has focused on the development of antibody-based sensors for the near real-time analysis of environmental contaminants.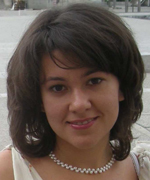 Natalia Vasylieva, Ph.D., University of California, Davis SRP Center (nvasylieva@ucdavis.edu or 530-752-6571)
Natalia Vasylieva, Ph.D., is a SRP Trainee and a Postdoctoral Scientist in Bruce D. Hammock's lab at UC Davis. She is an expert in the development of immuno-based analytical methods for environmental and human health monitoring. Vasylieva is also exploring ways to use nanobodies (VHHs) as versatile tools for disease diagnostics and therapeutics. Vasylieva obtained her PhD from INSA de Lyon in France in 2012 with research on implantable microelectrode biosensors for neurochemical monitoring of brain functioning.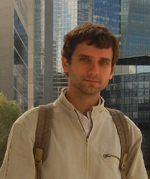 Bogdan Barnych, Ph.D., University of California, Davis SRP Center (bbarnych@ucdavis.edu or 530-752-6571)
Bogdan Barnych, Ph.D., is a Postdoctoral Scientist in Bruce D. Hammock's lab at UC Davis. Dr. Barnych completed his Ph.D. in Organic Chemistry at Claude Bernard University in Lyon, France. Barnych is an experienced scientist with a strong background in synthetic chemistry ranging from small compounds (toxins, catalysts, bioreagents) to multistep total synthesis of natural products.
April Gu, Ph.D., Northeastern SRP Center (april@coe.neu.edu or 617-373-3631)
April Gu, Ph.D., is currently associate professor and director of graduate studies at Civil and Environmental Engineering Department, affiliated faculty and track leader for Interdisciplinary Bioengineering Program within the College of Engineering and affiliated faculty for Biotechnology Program with Bouve College of Health Sciences at Northeastern University in Boston. Gu received her B.S. in Environmental Engineering and Science from Tsinghua University in Beijing, China and a Ph.D. in Civil and Environmental Engineering, jointly in Microbiology, from the University of Washington. Her expertise and area of research interest include: 1) biotechnology for water and wastewater treatment and biological nutrient removal; 2) risk-based water quality monitoring and toxicity assessment; 3) biosensors and nano-biosensors; 4) global phosphorus cycling and bioavailability of nutrients in natural ecological systems. She has led and participated in over 30 research projects funded by various agencies including NSF, DOE, EPA, WERF and NIEHS. She received the Søren Buus Outstanding Research Award from Northeastern University in 2011 and was elected to be a COE Faculty Fellow in 2014.
Moderator: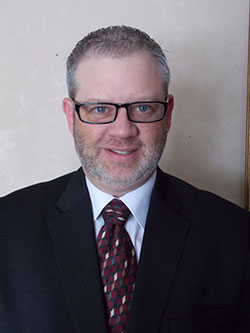 Steve Dyment, U.S. EPA Office of Research and Development, Superfund and Technology Liaison, Region 8 Denver, CO (dyment.stephen@epa.gov or 303-312-7044)
Stephen Dyment is a chemist with more than 20 years of experience including 4 years in a commercial analytical laboratory and 8 years in environmental consulting. He joined EPA in 2005 with a focus towards enhancing acceptance and use of emerging analytical technologies and sampling strategies. His perspective draws upon years of practical laboratory and field experience to apply EPA's Triad approach and associated best practices at sites in Superfund, Brownfields, RCRA, UST and State programs. Mr. Dyment's efforts have resulted in the development of numerous EPA case studies, profiles, and training courses that outline successful strategies for the use and understanding of high resolution/collaborative data sets, adaptive QC programs, and real time analytics. He provides direct project support for sites in Superfund, RCRA, and Brownfields, conducts research on issues of national significance while connecting regional research needs with national ORD expertise, and teaches classes on sampling design, x-ray fluorescence, high resolution site characterization, 3D visualization and other technical subjects (see http://www.trainex.org/) Mr. Dyment holds a B.S. in Environmental Science/Toxicology from the University of Massachusetts at Amherst.
Webinar Slides and References:
Slide Presentation for Michael Unger, Ph.D., Virginia Institute of Marine Science:
Slide Presentation for April Gu, Ph.D., Northeastern SRP Center:
Slide Presentation for Natalia Vasylieva, Ph.D., and Bogdan Barnych, Ph.D., University of California, Davis SRP Center:
Webinar Slides and References:
Slide Presentation for Michael Unger, Ph.D., Virginia Institute of Marine Science:
Slide Presentation for April Gu, Ph.D., Northeastern SRP Center:
Slide Presentation for Natalia Vasylieva, Ph.D., and Bogdan Barnych, Ph.D., University of California, Davis SRP Center:
Additional Resources:
If you have a suggested topic or idea for a future CLU-IN internet seminar, please contact:
Jean Balent
Technology Integration and Information Branch
PH:
202-566-0832 |
Email:
balent.jean@epa.gov
Michael Adam
Technology Integration and Information Branch
PH:
202-566-0875 |
Email:
adam.michael@epa.gov