Bioremediation - Expanding the Toolbox: Session II - Novel Omics Approaches
Sponsored by: NIEHS Superfund Research Program
Archived: Thursday, October 3, 2019

View Archive
The NIEHS Superfund Research Program (SRP) is hosting a Risk e-Learning webinar series emphasizing new approaches to elucidate mechanisms responsible for bioremediation. The series will feature innovative molecular, biochemical, cellular, and/or engineering tools to advance our understanding of the structural and functional properties of microorganisms or plants involved in the bioremediation of hazardous substances.

The second session will highlight innovative genomic approaches to enhance bioremediation by microbes and plants.

At Duke University, Claudia Gunsch, Ph.D., leads a research team developing a framework for precision bioremediation. The team seeks to maximize biodegradation potential by identifying optimal microbial targets for biostimulation, bioaugmentation, and genetic bioaugmentation given a site's microbial and biogeochemical fingerprints. This work includes characterization of several Superfund sites in North Carolina and Virginia.

Julian Schroeder, Ph.D., from the University of California, San Diego SRP Center, will discuss molecular mechanisms of heavy metal detoxification and remediation in plants. Many human diseases have been attributed to environmental contamination by toxic heavy metals, in particular lead, mercury and cadmium, and the metalloid arsenic. Plants play a key role in mediating human exposure to toxic metals and the metalloid arsenic in two ways: 1) people consume toxic metal(loid)-containing plants (diverse foods, tobacco products) and 2) non-crop plants can be used to remove heavy metals and arsenic from the environment for bioremediation. Extensive redundancy in plant genes has been an obstacle to understanding processes mediating toxic heavy metal(loid) accumulation in plants. Newly developed genome-wide artificial microRNA libraries will be presented that can now identify the genes, signal transduction pathways, and mechanisms underlying heavy metal(loid) accumulation in plants. This knowledge is crucial to reducing human exposure to toxic heavy metal(loid)s.
Accessibility, Recording, and Content Disclaimer
Rehabilitation Act Notice for Reasonable Accommodation
It is EPA's policy to make reasonable accommodation to persons with disabilities wishing to participate in the agency's programs and activities, pursuant to the Rehabilitation Act of 1973, 29 U.S.C. 791. Any request for accommodation should be made to Sara Amolegbe at 919-213-4906 or samolegbe@michaeldbaker.com, preferably one week or more in advance of the webinar, so that EPA will have sufficient time to process the request. EPA would welcome specific recommendations from requestors specifying the nature or type of accommodation needed. Please note that CLU-IN provides both alternate phone call-in options and closed captioning for all webinars, and requests for these specific accommodations are not necessary.
Webinar Recording
By participating in this CLU-IN webinar, you automatically agree to authorize recording of audio and visual content presented during this live event and consent to subsequent use of this recording in the public domain by the U.S. Environmental Protection Agency. This recording may include questions, comments and poll responses provided by you during the live event in addition to your name, voice, image or likeness. This recording will be made available after the conclusion of the live event as part of the CLU-IN webinar archives, and will remain available indefinitely. If you do not wish to consent to the recording, please do not join the live event, and contact Jean Balent at 202-566-0832 or balent.jean@epa.gov to discuss your concerns.
Content Disclaimer
This webinar is intended solely to provide information to the public. The views and opinions expressed as part of this webinar do not necessarily state or reflect those of the U.S. Environmental Protection Agency. It is not intended, nor can it be relied upon, to create any rights enforceable by any party in litigation with the United States, or to endorse the use of products or services provided by specific vendors. With respect to this webinar, neither the United States Government nor any of their employees, makes any warranty, express or implied, including the warranties of merchantability and fitness for a particular purpose, or assumes any legal liability or responsibility for the accuracy, completeness, or usefulness of any information, apparatus, product, or process disclosed, or represents that its use would not infringe privately owned rights.
Presenters: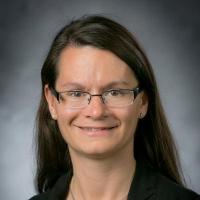 Claudia Gunsch, Ph.D., Civil and Environmental Engineering, Duke University (ckgunsch@duke.edu or 919-660-5208)
Claudia Gunsch, Ph.D., is the Theodore S. Kennedy Associate Professor of Civil and Environmental Engineering and Associate Vice Provost for Faculty Advancement at Duke University. She also holds secondary appointments in the Nicholas School of the Environment and the Department of Biomedical Engineering. She joined the Duke Faculty in 2004 after obtaining her PhD from the University of Texas at Austin, her MS from Clemson University and her BS from Purdue University. Currently, she serves as an Associate Director for the Duke Microbiome Center and as the Director of IBIEM (Integrative Bioinformatics for Investigating and Engineering Microbiomes), a joint graduate training program between Duke and North Carolina A&T State University. Her research bridges environmental engineering and molecular biotechnology. Current research foci include investigating the impacts of emerging contaminants on environmental microbiomes, developing technologies for improving bioremediation efficacy, studying microbial evolution following exposure to anthropogenic contaminants and developing innovative water treatment technologies. Her work has been funded by the National Science Foundation, US Environmental Protection Agency, National Institute for Environmental Health and Safety as well as state funding agencies and private industry. She has been recognized for her research, teaching and service activities with several awards including the 2009 National Science Foundation Faculty Early Career Development Award, 2013 Langford Lectureship Award, 2016 Capers and Marion McDonald Award for Excellence in Mentoring and Advising and the 2016 American Society of Civil Engineers (ASCE) Walter L. Huber Civil Engineering Research Prize. Dr. Gunsch was named a Bass Fellow in 2016 and Fellow of the National Academy of Engineering for the United States Frontiers of Engineering in 2011 as well as the Indo-American Frontiers of Engineering in 2014. She currently serves as an Associate Editor for Biodegradation and the ASCE Journal of Environmental Engineering. She is also a member of the Editorial Board for npj Clean Water and Industrial Biotechnology. She has held several leadership roles within the Environmental & Water Resources Institute (EWRI) of ASCE as well as the Association of Environmental Engineering and Science Professors. Most recently, she was elected as the Chair for the EWRI Environmental Council.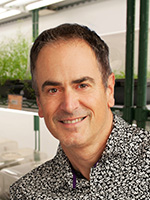 Julian Schroeder, Ph.D.,, University of California, San Diego (jischroeder@ucsd.edu or 858-534-7759)
Julian Schroeder, Ph.D., did his doctoral research at the Max Planck Institute for Biophysical Chemistry with Erwin Neher and was a von Humboldt postdoctoral fellow at UCLA School of Medicine. He received awards, including the Presidential Young Investigator Award (NSF), the ASPB Charles Albert Shull Award (1997), a DFG Heinz-Maier-Leibnitz Prize, the Blasker Award in Environmental Science, is Churchill Overseas Fellow at Cambridge University and with collaborators shared the Cozzarelli Prize from PNAS (2010) and a top 10 breakthrough of the year selected by Science (2009). He has served on several advisory boards, including Co-Director of the Food and Fuel for the 21st Century Center. He was von Humboldt Fellow at the MPI for Biochemistry, visiting Professor at the ETH Zurich and is a member of the U.S. National Academy of Sciences, a Fellow of AAAS and the German National Academy of Sciences - Leopoldina. His laboratory's research is directed at the signal transduction mechanisms and pathways that mediate resistance to environmental ("abiotic") stresses in plants, in particular, responses to elevated CO2, drought, salinity stress, and heavy metal stress. These abiotic stresses have substantial negative impacts and reduce global plant growth and biomass production. These environmental stresses are also relevant in reference to climate change and to expanding available arable land to meet the food and energy needs of the growing human population. His research is also elucidating the molecular and cell biological stress-induced signal transduction cascades in higher plant cells, examining the chain of events by which plant cells respond to elevated CO 2, the drought stress hormone abscisic acid and salinity stress to mount specific resistance and adaptation responses. They have developed and adapted interdisciplinary and systems biological approaches to guard cells, which control water loss and CO2 intake in plants and which have become a key model system for understanding dynamic cellular signal transduction and ion channel functions in plants.
Moderators: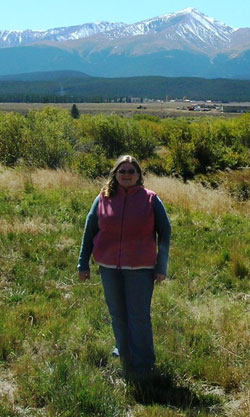 Michele Mahoney, U.S. EPA Technology Innovation and Field Services Division (mahoney.michele@epa.gov or 703-603-9057)
Michele Mahoney is a Soil Scientist working on issues related to remediation and reuse of contaminated sites within EPA's Superfund program. In order to support practitioners, she researches and reports on knowledge related to treatment technologies for mining sites, use of soil amendments for remediation and redevelopment/reuse, ecological revitalization, ecosystem services, phytotechnologies, and urban gardening. Michele develops and delivers training for the world-renown EPA Clean-Up Information Network (www.cluin.org), particularly a Mining Webinar Series, and topics related to Superfund Redevelopment, Ecological Revitalization, Ecosystem Services, and Phytotechnologies. She also creates and manages content development for the EcoTools and Mining pages on CLU-IN.org.

Michele has worked with EPA for over 20 years. Prior to her current responsibilities, Michele served the Agency as the lead for food waste composting issues and as an environmental fate and ecological risk assessor for pesticide registration. Michele also has experience as a Contractor for EPA and a Laboratory and Field Researcher.

Michele earned a M.S. in Soil Science from the Washington State University, and a B.S. in Agronomy & Environmental Science from Delaware Valley University.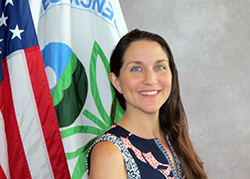 Jean Balent, U.S. EPA Technology Innovation and Field Services Division (balent.jean@epa.gov or 202-566-0832)
Ms Balent is on the staff of the EPA's Technology Innovation and Field Services Division where she has worked to collect and disseminate hazardous waste remediation and characterization information since 2003. Ms Balent manages the Clean Up Information Network website and actively supports online communication and collaboration resources available to EPA. She formerly worked with the US Army Corps of Engineers Environmental Engineering Division in the Buffalo District. Ms Balent was also a member of the SUNY-Buffalo Groundwater Research Group where she constructed and tested large scale models of groundwater flow. Ms Balent has also conducted research relating to the Great Lakes, environmental remediation, and brownfields re-development. She holds a Bachelor's degree in environmental engineering from SUNY-Buffalo and a Master's degree in Information Technology from AIU.
Webinar Slides and References:
Additional Resources:
These materials will be available by Thursday, October 3, 2019
If you have a suggested topic or idea for a future CLU-IN internet seminar, please contact:
Jean Balent
Technology Integration and Information Branch
PH:
202-566-0832 |
Email:
balent.jean@epa.gov
Michael Adam
Technology Integration and Information Branch
PH:
202-566-0875 |
Email:
adam.michael@epa.gov