Risk Communication Strategies to Reduce Exposures and Improve Health: Session II - Combatting Misinformation and Mistrust When Communicating Health Risks
Sponsored by: NIEHS Superfund Research Program
Archived: Friday, October 8, 2021

View Archive
The NIEHS Superfund Research Program (SRP) is hosting a Risk e-Learning webinar series focused on strategies to communicate potential environmental health risks to reduce exposures and improve health.
The four-part series will showcase effective risk communication strategies and how they have been tailored to the needs of diverse communities. Presentations will also highlight first-hand experiences designing risk communication messages and campaigns, evaluating impact, and adapting communication strategies for different populations. The webinar series builds on an SRP workshop held in June 2021.

In the second session, presenters will describe research on designing and framing communication messages so that they are sensitive to the cultural and social context of communities. These efforts aim to combat misinformation and mistrust when communicating health and environmental risks.

Wen-Ying Sylvia Chou, Ph.D., of the National Cancer Institute, will focus on the spread of misinformation online as a longstanding public health challenge. In this talk, Dr. Chou will outline current knowledge on health misinformation across various domains, contextualize misinformation in the online information ecosystem, and share some mitigation approaches that have been implemented.

Jim Dearing, Ph.D., of Michigan State University SRP Center, will outline how the framing of a message can elicit different reactions from those who see, hear, or read the message. For highly politicized issues, he suggests a multisolving innovation strategy. This presentation will describe this approach to message framing with reference to community-level practices, programs, and technologies that promise both human health and carbon mitigation outcomes.

Karletta Chief, Ph.D., of the University of Arizona SRP Center, will share the experiences of building community and university partnerships to quickly develop and implement a community-based risk assessment in the wake of environmental disasters. This talk will highlight the results from working with Diné community partners to design and implement a culturally appropriate study to prevent potentially harmful exposures and to communicate risks effectively.
Accessibility, Recording, and Content Disclaimer
Rehabilitation Act Notice for Reasonable Accommodation
It is EPA's policy to make reasonable accommodation to persons with disabilities wishing to participate in the agency's programs and activities, pursuant to the Rehabilitation Act of 1973, 29 U.S.C. 791. Any request for accommodation should be made to Mali Velasco Delgado at 919-794-4708 or mali.velascodelgado@nih.gov, preferably one week or more in advance of the webinar, so that EPA will have sufficient time to process the request. EPA would welcome specific recommendations from requestors specifying the nature or type of accommodation needed. Please note that CLU-IN provides both alternate phone call-in options and closed captioning for all webinars, and requests for these specific accommodations are not necessary.
Webinar Recording
By participating in this CLU-IN webinar, you automatically agree to authorize recording of audio and visual content presented during this live event and consent to subsequent use of this recording in the public domain by the U.S. Environmental Protection Agency. This recording may include questions, comments and poll responses provided by you during the live event in addition to your name, voice, image or likeness. This recording will be made available after the conclusion of the live event as part of the CLU-IN webinar archives, and will remain available indefinitely. If you do not wish to consent to the recording, please do not join the live event, and contact Jean Balent at 202-566-0832 or balent.jean@epa.gov to discuss your concerns.
Content Disclaimer
This webinar is intended solely to provide information to the public. The views and opinions expressed as part of this webinar do not necessarily state or reflect those of the U.S. Environmental Protection Agency. It is not intended, nor can it be relied upon, to create any rights enforceable by any party in litigation with the United States, or to endorse the use of products or services provided by specific vendors. With respect to this webinar, neither the United States Government nor any of their employees, makes any warranty, express or implied, including the warranties of merchantability and fitness for a particular purpose, or assumes any legal liability or responsibility for the accuracy, completeness, or usefulness of any information, apparatus, product, or process disclosed, or represents that its use would not infringe privately owned rights.
Presenters: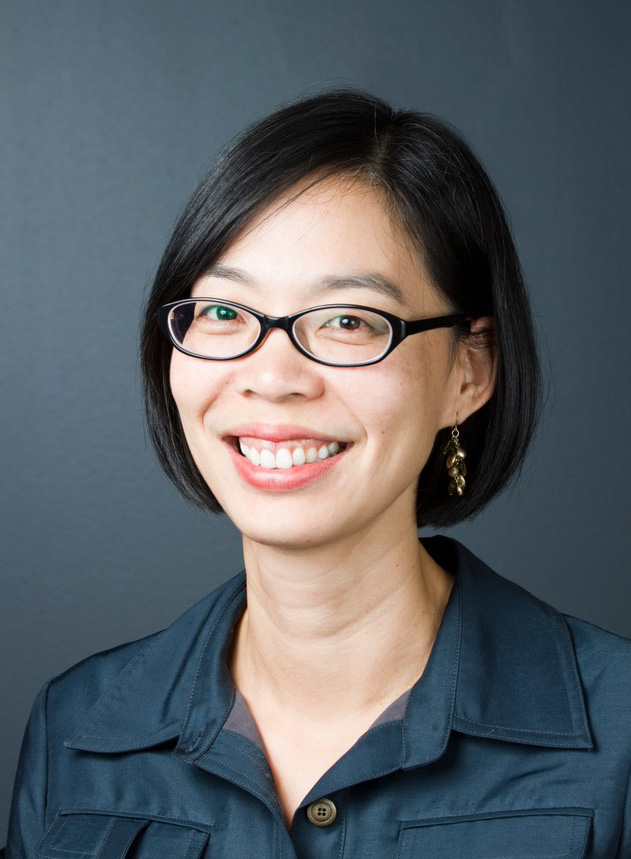 Wen-Ying Sylvia Chou, Ph.D., National Cancer Institute (chouws@mail.nih.gov)
Wen-Ying Sylvia Chou, Ph.D., M.P.H., is a Program Director at the National Cancer Institute. A prolific health communication scholar, Chou leads NIH initiatives on the impact of the evolving communication landscape on public health through multi-disciplinary methods. She served as the guest editor on a 2020 AJPH theme issue on health misinformation, and has been guiding several COVID-19 vaccination communication efforts by applying social science to address vaccine hesitancy and promote health behavior change. She holds a Ph.D. in sociolinguistics from Georgetown University, and an M.P.H. in Public Health from UC Berkeley.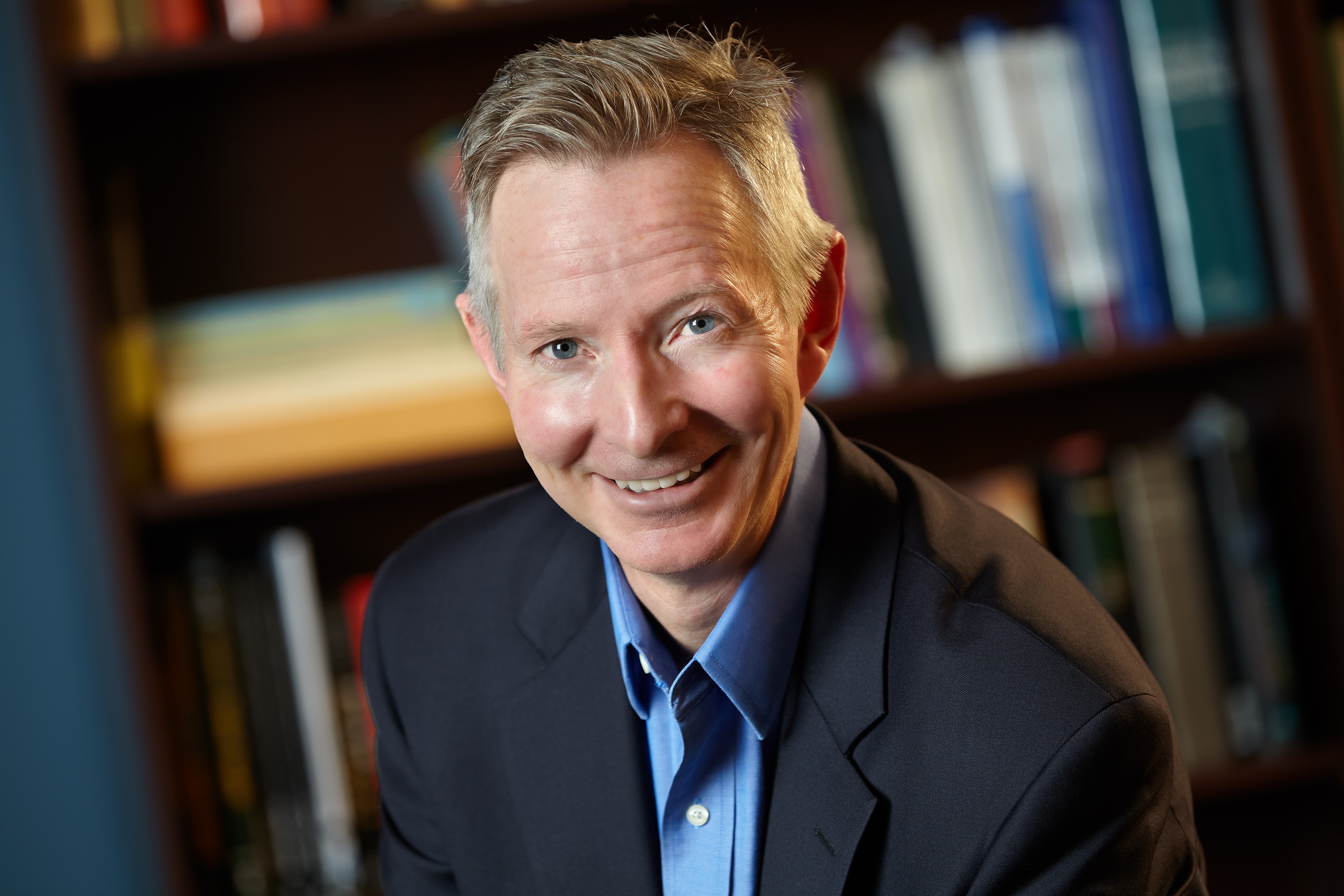 James Dearing, Ph.D., Michigan State University SRP Center (dearjim@msu.edu)
Jim Dearing, Ph.D., is a Brandt Endowed Professor in the Department of Communication at Michigan State University. Dearing studies the diffusion of innovations, including the adoption and implementation of new evidence-based practices, programs, technologies, and policies. His research and teaching spans dissemination science, implementation science, program sustainability, and the psychological and sociological basis of the diffusion process. He works with research and practice improvement teams in environmental remediation, nursing care, water conservation, injury and fatality prevention, public health, and healthcare. He has been a principal investigator for research grants from NSF, EPA, NCI, AHQR, and private foundations including the Robert Wood Johnson Foundation, The Wallace Foundation, the John D. and Catherine T. MacArthur Foundation, the W. K. Kellogg Foundation, and the Bill & Melinda Gates Foundation.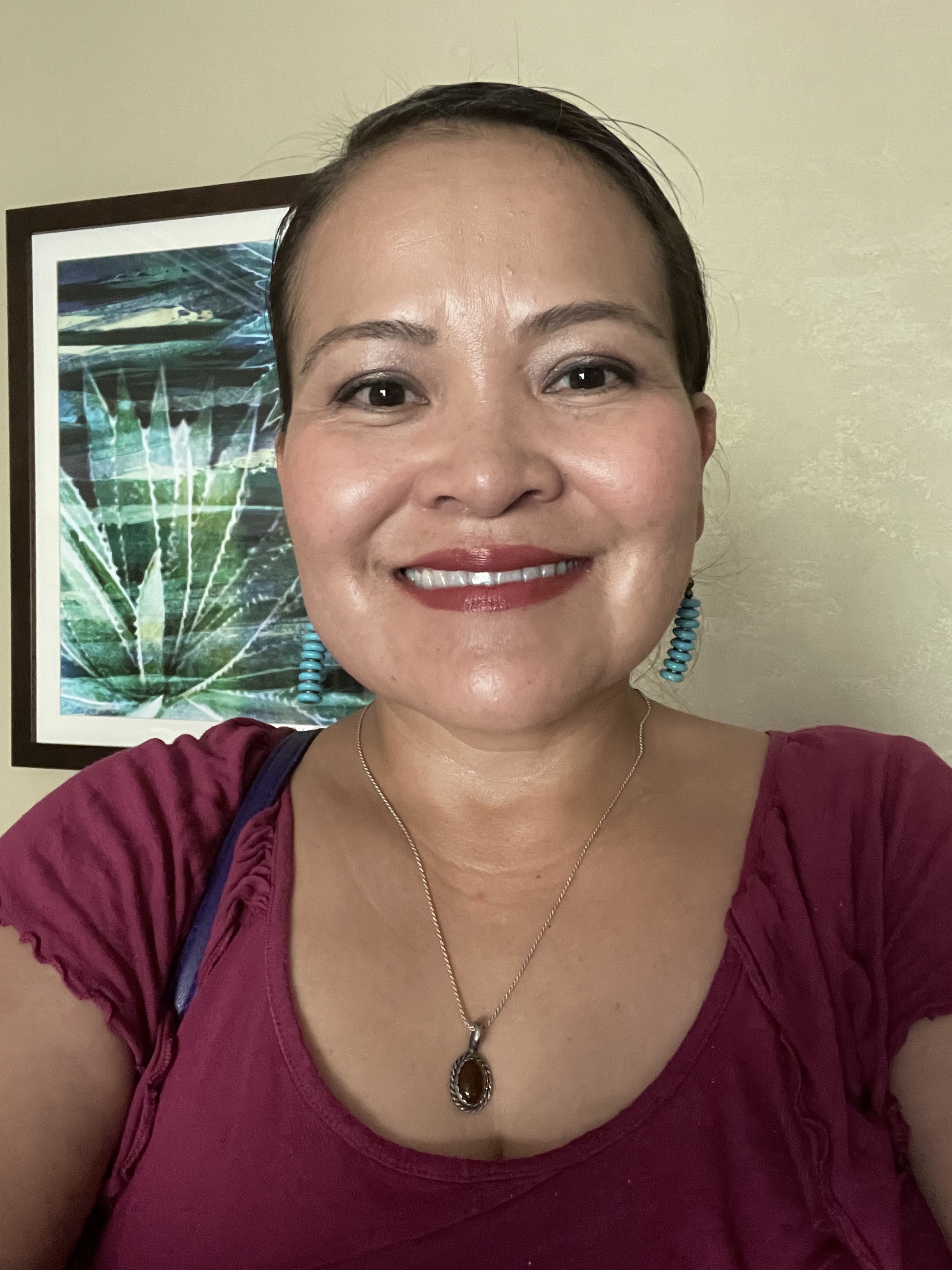 Karletta Chief, Ph.D., University of Arizona SRP Center (kchief@arizona.edu)
Karletta Chief, Ph.D., (Diné) is an Associate Professor and Extension Specialist in the Department of Environmental Science at the University of Arizona. As an Extension Specialist, she works to bring relevant water science to Native American communities in a culturally sensitive manner. Two of her primary tribal projects are The Pyramid Lake Paiute Tribe Climate Adaptation and Traditional Knowledge Project and Gold King Mine Spill Diné Exposure Project. In partnership with Diné College, Dr. Chief leads the NSF Indigenous Food, Energy, and Water Security and Sovereignty (Indige-FEWSS) Program and is training 39 graduate students. Indige-FEWSS's vision is to develop a diverse workforce with intercultural awareness and expertise in sustainable food, energy, and water systems, specifically through off grid technologies to address the lack of safe water, energy, and food security in Indigenous communities. Dr. Chief received a B.S. and M.S. in Civil and Environmental Engineering from Stanford University and a Ph.D. in Hydrology and Water Resources from the University of Arizona.
Moderators: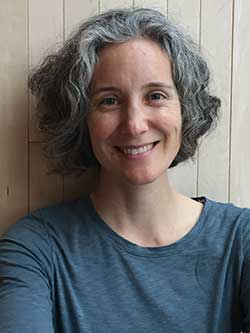 Jamie Rayman, M.P.H., Agency for Toxic Substances and Disease Registry (fpe7@cdc.gov or 415-947-4318)
Jamie Rayman, M.P.H., is a health educator and community involvement specialist in the Agency for Toxic Substances and Disease Registry's Region 9 office in San Francisco, CA. Jamie has experience interacting with communities concerned about air-, soil-, and waterborne exposures to heavy metals and radiation. She uses plain language to develop communications and public education materials that convey environmental health messages to communities affected by contamination. As the Community Engagement Lead for the ATSDR PFAS Multi-site Study Rayman supports community engagement conducted by CDC/ATSDR grantees. She has a Master's of Public Health in behavioral and community health science from the University of Pittsburgh.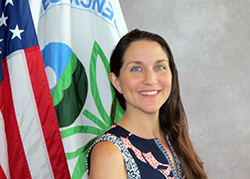 Jean Balent, U.S. EPA Technology Innovation and Field Services Division (balent.jean@epa.gov or 202-566-0832)
Ms Balent is on the staff of the EPA's Technology Innovation and Field Services Division where she has worked to collect and disseminate hazardous waste remediation and characterization information since 2003. Ms Balent manages the Clean Up Information Network website and actively supports online communication and collaboration resources available to EPA. She formerly worked with the US Army Corps of Engineers Environmental Engineering Division in the Buffalo District. Ms Balent was also a member of the SUNY-Buffalo Groundwater Research Group where she constructed and tested large scale models of groundwater flow. Ms Balent has also conducted research relating to the Great Lakes, environmental remediation, and brownfields re-development. She holds a Bachelor's degree in environmental engineering from SUNY-Buffalo and a Master's degree in Information Technology from AIU.
Webinar Slides and References:
Additional Resources:
Resources for Chou Presentation
Resources for Dearing Presentation
Resources for Chief Presentation
If you have a suggested topic or idea for a future CLU-IN internet seminar, please contact:
Jean Balent
Technology Integration and Information Branch
PH:
202-566-0832 |
Email:
balent.jean@epa.gov
Michael Adam
Technology Integration and Information Branch
PH:
202-566-0875 |
Email:
adam.michael@epa.gov