Revegetation of Mine Wastes in Arid Environments: Linking Above- and Below-Ground Performance
Sponsored by: U.S. EPA, Office of Superfund Remediation and Technology Innovation, Technology Innovation and Field Services Division
Archived: Wednesday, August 12, 2020

View Archive
Hard rock mining results in extensive land disturbance due to economic mineral extraction and residual mine waste deposition. Revegetation accelerates reclamation of land disturbed by mining; however, the revegetation of mine waste sites in arid regions of the world has unique environmental challenges due to low water availability and sensitive ecologies. Further complicating the issue is the myriad of wastes that exist. Here we focus on mine tailings, which exhibit a wide range of pH and metal content, as well as waste rock. In this presentation, we will discuss what we have learned over the last decade about how below-ground metrics are related to and can predict revegetation success under a variety of conditions and revegetation approaches. We will present data from legacy and modern waste sites examining both direct planting into mine waste and cap and plant scenarios. We are using these data to identify below-ground metrics that correlate with vegetation establishment patterns and are easy to measure; and then using the identified metrics to develop guidance for prediction of tipping points for vegetation success or failure. An additional outcome of this work is creation of the University of Arizona Center for Environmentally Sustainable Mining which has facilitated a partnership with Arizona copper companies called the Collaborative Industry-University Research Initiative on Revegetation of Mine Wastes. This partnership has enabled both a comprehensive assessment of multiple revegetation strategies under diverse conditions and an open atmosphere wherein results are shared among all partners through annual reports and meetings
Accessibility, Recording, and Content Disclaimer
Rehabilitation Act Notice for Reasonable Accommodation
It is EPA's policy to make reasonable accommodation to persons with disabilities wishing to participate in the agency's programs and activities, pursuant to the Rehabilitation Act of 1973, 29 U.S.C. 791. Any request for accommodation should be made to Lynette Vanderpool at 434-233-4184 or lvanderpool@skeo.com, preferably one week or more in advance of the webinar, so that EPA will have sufficient time to process the request. EPA would welcome specific recommendations from requestors specifying the nature or type of accommodation needed. Please note that CLU-IN provides both alternate phone call-in options and closed captioning for all webinars, and requests for these specific accommodations are not necessary.
Webinar Recording
By participating in this CLU-IN webinar, you automatically agree to authorize recording of audio and visual content presented during this live event and consent to subsequent use of this recording in the public domain by the U.S. Environmental Protection Agency. This recording may include questions, comments and poll responses provided by you during the live event in addition to your name, voice, image or likeness. This recording will be made available after the conclusion of the live event as part of the CLU-IN webinar archives, and will remain available indefinitely. If you do not wish to consent to the recording, please do not join the live event, and contact Jean Balent at 202-566-0832 or balent.jean@epa.gov to discuss your concerns.
Content Disclaimer
This webinar is intended solely to provide information to the public. The views and opinions expressed as part of this webinar do not necessarily state or reflect those of the U.S. Environmental Protection Agency. It is not intended, nor can it be relied upon, to create any rights enforceable by any party in litigation with the United States, or to endorse the use of products or services provided by specific vendors. With respect to this webinar, neither the United States Government nor any of their employees, makes any warranty, express or implied, including the warranties of merchantability and fitness for a particular purpose, or assumes any legal liability or responsibility for the accuracy, completeness, or usefulness of any information, apparatus, product, or process disclosed, or represents that its use would not infringe privately owned rights.
Presenters: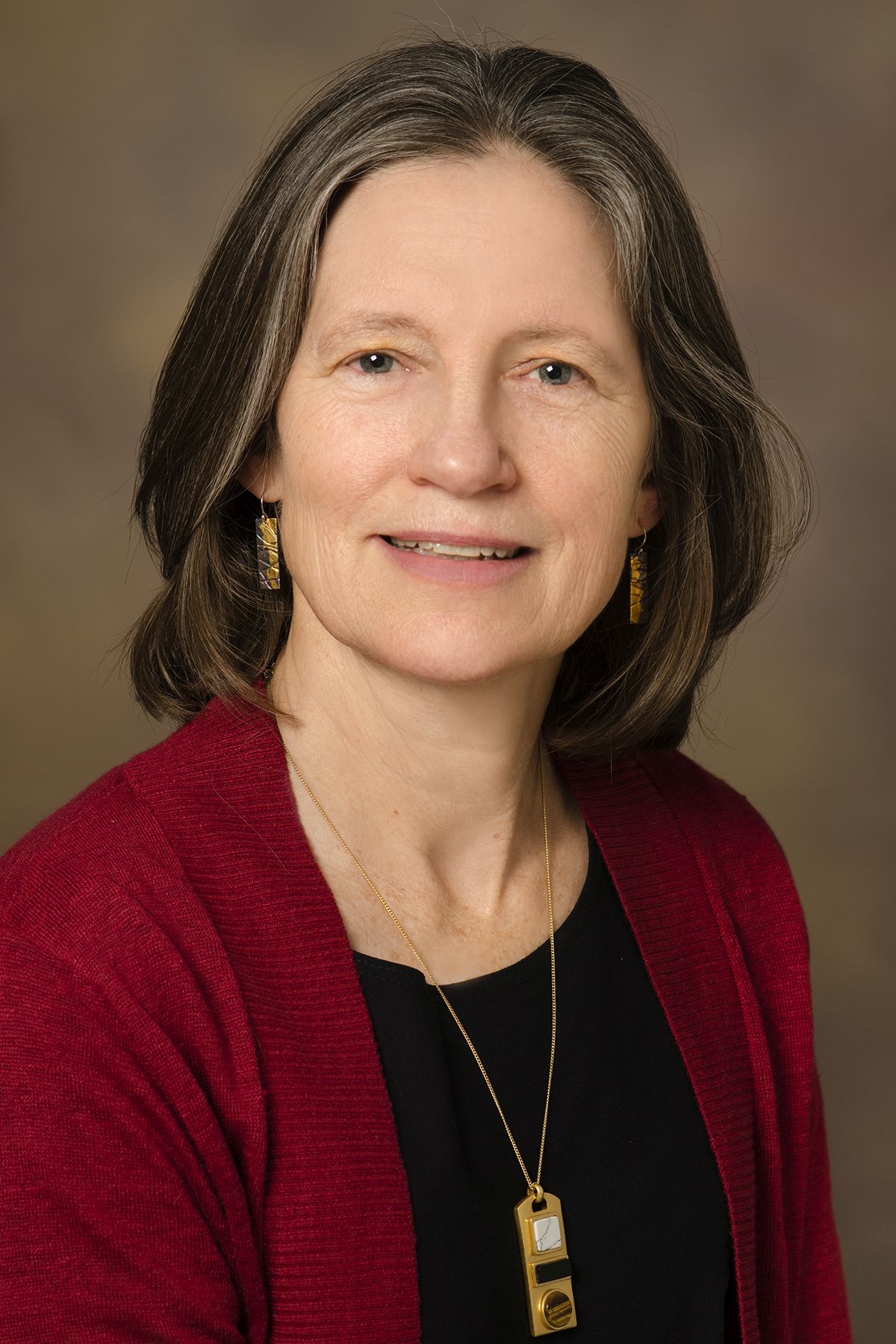 Julia W. Neilson, University of Arizona (jneilson@email.arizona.edu)
Julia Neilson, Ph.D., is an Associate Research Professor of environmental microbiology in the Department of Environmental Science at the University of Arizona. She is also the Director of the University of Arizona Center for Environmentally Sustainable Mining (CESM) that develops research and educational initiatives addressing environmental issues related to mining in arid and semiarid environments. In 2013, she initiated the CESM-Industry Revegetation Research Cooperative, a multi-industry research consortium supported by global mining companies. The mine-waste revegetation research initiative is developing tools to monitor and accelerate the reclamation of lands degraded by mining operations to enable the mining industry to develop more environmentally compatible mining practices. Dr. Neilson's research focuses on associations between the functional capacity of the soil microbiome and the sustainability of vegetation in arid ecosystems and lands degraded by anthropogenic disturbance; we seek a mechanistic understanding of interactions between microbial community dynamics and the sustainability of vegetation under marginal environmental conditions.
Raina Maier, Ph.D., University of Arizona (rmaier@ag.arizona.edu or 520-621-7231)
Raina Maier, Ph.D., is an environmental microbiologist in the Department of Environmental Science at the University of Arizona. Her research program focuses on understanding how we can exploit microbes and their activities and products to benefit human health and the environment. She is known for her work on the relationships between microbial diversity and ecosystem function in arid and semi-arid environments with a focus on mine tailings and desert soils. Dr. Maier serves as the Director of the University of Arizona NIEHS Superfund Research Center which seeks to understand the health impacts and advance innovative solutions for remediation of mine waste sites. Related to mining, her group's innovative work on establishing vegetative caps on mine waste is changing the way we think about and evaluate the revegetation process.
Moderators: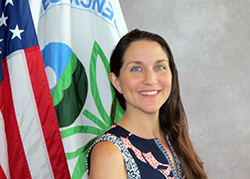 Jean Balent, U.S. EPA Technology Innovation and Field Services Division (balent.jean@epa.gov or 202-566-0832)
Ms Balent is on the staff of the EPA's Technology Innovation and Field Services Division where she has worked to collect and disseminate hazardous waste remediation and characterization information since 2003. Ms Balent manages the Clean Up Information Network website and actively supports online communication and collaboration resources available to EPA. She formerly worked with the US Army Corps of Engineers Environmental Engineering Division in the Buffalo District. Ms Balent was also a member of the SUNY-Buffalo Groundwater Research Group where she constructed and tested large scale models of groundwater flow. Ms Balent has also conducted research relating to the Great Lakes, environmental remediation, and brownfields re-development. She holds a Bachelor's degree in environmental engineering from SUNY-Buffalo and a Master's degree in Information Technology from AIU.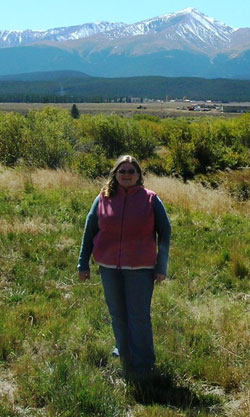 Michele Mahoney, U.S. EPA Technology Innovation and Field Services Division (mahoney.michele@epa.gov or 703-603-9057)
Michele Mahoney is a Soil Scientist working on issues related to remediation and reuse of contaminated sites within EPA's Superfund program. In order to support practitioners, she researches and reports on knowledge related to treatment technologies for mining sites, use of soil amendments for remediation and redevelopment/reuse, ecological revitalization, ecosystem services, phytotechnologies, and urban gardening. Michele develops and delivers training for the world-renown EPA Clean-Up Information Network (www.cluin.org), particularly a Mining Webinar Series, and topics related to Superfund Redevelopment, Ecological Revitalization, Ecosystem Services, and Phytotechnologies. She also creates and manages content development for the EcoTools and Mining pages on CLU-IN.org.

Michele has worked with EPA for over 20 years. Prior to her current responsibilities, Michele served the Agency as the lead for food waste composting issues and as an environmental fate and ecological risk assessor for pesticide registration. Michele also has experience as a Contractor for EPA and a Laboratory and Field Researcher.

Michele earned a M.S. in Soil Science from the Washington State University, and a B.S. in Agronomy & Environmental Science from Delaware Valley University.
Webinar Slides and References:
If you have a suggested topic or idea for a future CLU-IN internet seminar, please contact:
Jean Balent
Technology Integration and Information Branch
PH:
202-566-0832 |
Email:
balent.jean@epa.gov
Michael Adam
Technology Integration and Information Branch
PH:
202-566-0875 |
Email:
adam.michael@epa.gov