NEPA and Mining 101, Part 2: Mining Environmental Concerns and Issues
Sponsored by: U.S. EPA
Archived: Tuesday, May 24, 2016
View Archive
The course is designed to provide an overview of mining and NEPA and is geared towards how tribes can participate in the NEPA process. Part 2 will explore environmental concerns at mine sites and how issues can be addressed. Specific topics include types of waste products, surface and groundwater concerns, water treatment, and potential air issues. Participants will walk away with a basic understanding of the types of issues that can occur at mine sites and have the ability to pose general questions of concern during mine proposal evaluations. Participants are encouraged to ask questions.

You may be interested in the May 12 archive of Part 1 from this course on Mining Fundamentals, the May 24 archive of Part 2 on Mining Environmental Concerns and Issues and the June 8 archive of Part 3 on Regulatory Process & How the Public and Tribes can Engage.
Presenters: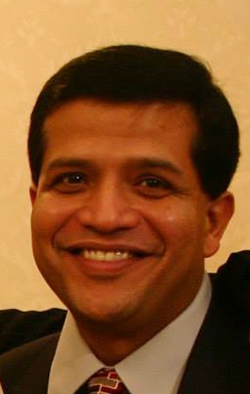 Shahid Mahmud, EPA HQ (Mahmud.shahid@Epa.gov)
Shahid Mahmud is the Team Leader for the U.S. Environmental Protection Agency's (EPA) Abandoned Mine Lands Team and the Co-Chair of EPA's National Mining Team and National Lead Sites Workgroup. He has over 25 years of experience with EPA in developing regulations and policies on environmental characterization, control and remediation of waste sites in EPA's Solid Waste and Superfund programs. Mr. Mahmud's areas of expertise include developing policies and guidance on mining and lead contaminated sites, identifying innovative approaches for addressing mining sites from reuse of mine wastes to reusing mine sites to site renewable energy projects, Superfund site investigation and remedy selection process, managing and implementing regulatory programs, and coordinating large projects between federal, state, and industry stakeholders.

Prior to joining EPA, Mr. Mahmud worked over 5 years with Environmental Consulting firms in a project management capacity. In this capacity, he oversaw budget, business and project development, and oversight and conduct of numerous scientific investigations and technical reports for EPA, Department of Defense and Department of Energy waste sites.

Mr. Mahmud graduated with a degree in Chemical Engineering from Virginia Tech.
John Hillenbrand, EPA Region 9 (Hillenbrand.john@Epa.gov)
Mr. Hillenbrand serves as a regional coordinator for mining activities and provides technical expertise to mine site case workers within Region 9 as well as co-chair of EPA's national mining team. Mr. Hillenbrand holds a Bachelor of Science Degree in Geology from the University of California, Davis and a Masters of Science degree in Geology from the University of California, Riverside. He is a professionally licensed geologist and engineering geologist in the State of California.

Mr. Hillenbrand is a geologist with 27 years of experience in the water quality and solid waste. For the past 20 years he has specialized in mining at EPA's Region 9 office.

This experience includes providing technical assistance to project managers at various Region 9 Superfund mine and smelter sites. He is currently the Remedial Project Manager for the Klau/Buena Vista Mercury and Argonaut Mines in California. Previous to Superfund work, he conducted Clean Water Act inspections, compliance and enforcement actions for acid mine drainage and stormwater discharges from active mines within Region 9.

Other activities include: Lead for EPA's internal investigation report of the Gold King Mine spill in Colorado; CERCLA Section 108(b) financial assurance regulation development; NEPA EIS technical review assistance within Region 9; evaluation of environmental effects of Newmont's Ahafo mine in Ghana, Africa for the International Finance Corporation; and assistance to the Government of Chile on mine related environmental issues associated with a free trade agreement. Previous to EPA, he worked for the California Regional Water Quality Control Boards in the San Francisco Bay and Santa Ana Regions conducting groundwater site cleanups and landfill design, inspection and enforcement.
Moderators: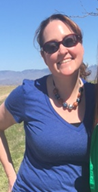 Lynne Ann Hood, EPA Region 10 (Hood.Lynne@epa.gov)
Lynn Hood is an Environmental Scientist with US EPA Region 10. Lynne has 15 years of experience reviewing NEPA documents for federal land management projects including mine proposals. Her background is in soil sciences with post-baccalaureate class work in geochemistry. She is passionate about educating the public, tribes, and stakeholders about effectively engaging in the NEPA process. She has provided trainings across the region to Tribes and others on NEPA and Mining and participated in international capacity building of environmental impact assessment.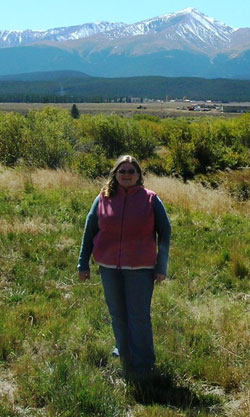 Michele Mahoney, U.S. EPA Technology Innovation and Field Services Division (mahoney.michele@epa.gov)
Michele Mahoney works on contaminated site remediation and reuse within EPA's Superfund program. She provides support to practitioners on the use of soil amendments for remediation and redevelopment/reuse, ecological revitalization, terrestrial carbon sequestration, and urban gardening. She also researches and compiles information on mining site remediation technology and land reuse, and manages content development for the EcoTools and Mining pages on CLU-IN.org. Michele recently led the development of a resource guide on treatment technologies for mining-influenced water.

Michele has worked with EPA for over 14 years. Prior to her current responsibilities, Michele served the Agency as the lead for food waste composting issues and as an environmental fate and ecological risk assessor for pesticide registration.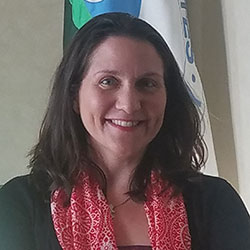 Jean Balent, U.S. EPA Technology Innovation and Field Services Division (balent.jean@epa.gov)
Ms Balent is on the staff of the EPA's Technology Innovation and Field Services Division where she has worked to collect and disseminate hazardous waste remediation and characterization information since 2003. Ms Balent manages the Clean Up Information Network website and actively supports online communication and collaboration resources available to EPA. She formerly worked with the US Army Corps of Engineers Environmental Engineering Division in the Buffalo District. Ms Balent was also a member of the SUNY-Buffalo Groundwater Research Group where she constructed and tested large scale models of groundwater flow. Ms Balent has also conducted research relating to the Great Lakes, environmental remediation, and brownfields re-development. She holds a Bachelor's degree in environmental engineering from SUNY-Buffalo and a Master's degree in Information Technology from AIU.
Webinar Slides and References:
Webinar Slides and References:
Additional Resources:
If you have a suggested topic or idea for a future CLU-IN internet seminar, please contact:
Jean Balent
Technology Integration and Information Branch
PH:
202-566-0832 |
Email:
balent.jean@epa.gov
Michael Adam
Technology Integration and Information Branch
PH:
202-566-0875 |
Email:
adam.michael@epa.gov