NEPA and Mining 101, Part 3: Regulatory Process & How the Public and Tribes can Engage
Sponsored by: U.S. EPA
Archived: Wednesday, June 8, 2016
View Archive
The course is designed to provide an overview of mining and NEPA and is geared towards how tribes can participate in the NEPA process. Part 3 will lay out the regulatory process of mining with an in depth look into NEPA review process and major permits associated with mine operations. The session will also provide examples of key opportunities for tribal participation in the development process. Participants will walk away with an understanding and ability to engage in the NEPA process. Participants are encouraged to ask questions.

You may be interested in the May 12 archive of Part 1 from this course on Mining Fundamentals, the May 24 archive of Part 2 on Mining Environmental Concerns and Issues and the June 8 archive of Part 3 on Regulatory Process & How the Public and Tribes can Engage.
Presenters:

Jeanne Geselbracht, EPA Region 9 (geselbracht.jeanne@epa.gov)
Jeanne Dunn Geselbracht is an Environmental Scientist at the U.S. Environmental Protection Agency's Region 9 office in San Francisco. She has worked at EPA for 30 years, in both Superfund and NEPA offices. Her NEPA review experience over the last 25 years covers most sectors but has been heavily focused on the mining sector, and she is a member of EPA's National Mining Team. She has conducted numerous international Environmental Impact Assessment training courses and worked closely with the mining and environmental ministries of several countries to help develop Mining EIA Guidelines under EPA's Central America Free Trade Agreement commitments.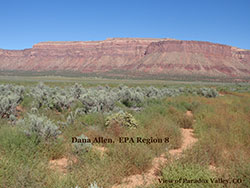 Dana Allen, EPA Region 8 (allen.dana@epa.gov)
Dana Allen has worked for EPA Region 8 in Denver Colorado for thirty some years. She worked on number of hard rock and coal mining projects as a lead NEPA reviewer. She has also worked on controlling or reducing impacts to surface waters from mining through the EPA's NPDES permit and Superfund cleanup programs.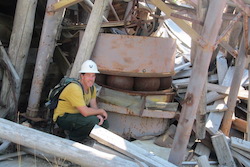 Chad Hood, US Forest Service Geologist, Boise National Forest (cchood@fs.fed.us)
I completed a Bachelor's degree in both Geology and Biology from Eastern Washington University and began my Forest Service career 15 years ago in Juneau, Alaska. Starting out in fisheries, I transitioned to the minerals and geology program and began my minerals career administering Greens Creek and Kensington mines on the Tongass National Forest. I worked on the Boise National Forest for 5 years as both a Minerals Administrator and the Forest Geologist, managing a large complex minerals program featuring oversight of over 2,000 active mining claims. My program administered a variety of proposed, active, or legacy Plan of Operations ranging from small scale placer mining to large scale exploration drilling. I currently serve in the Washington Office based Minerals and Geology Management group as the Locatable minerals advisor for Forest Service regions 2, 3, and 4.
Moderators: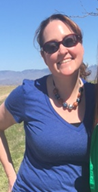 Lynne Ann Hood, EPA Region 10 (Hood.Lynne@epa.gov)
Lynn Hood is an Environmental Scientist with US EPA Region 10. Lynne has 15 years of experience reviewing NEPA documents for federal land management projects including mine proposals. Her background is in soil sciences with post-baccalaureate class work in geochemistry. She is passionate about educating the public, tribes, and stakeholders about effectively engaging in the NEPA process. She has provided trainings across the region to Tribes and others on NEPA and Mining and participated in international capacity building of environmental impact assessment.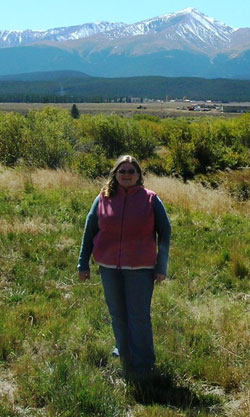 Michele Mahoney, U.S. EPA Technology Innovation and Field Services Division (mahoney.michele@epa.gov)
Michele Mahoney works on contaminated site remediation and reuse within EPA's Superfund program. She provides support to practitioners on the use of soil amendments for remediation and redevelopment/reuse, ecological revitalization, terrestrial carbon sequestration, and urban gardening. She also researches and compiles information on mining site remediation technology and land reuse, and manages content development for the EcoTools and Mining pages on CLU-IN.org. Michele recently led the development of a resource guide on treatment technologies for mining-influenced water.

Michele has worked with EPA for over 14 years. Prior to her current responsibilities, Michele served the Agency as the lead for food waste composting issues and as an environmental fate and ecological risk assessor for pesticide registration.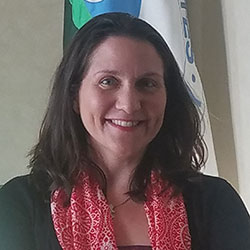 Jean Balent, U.S. EPA Technology Innovation and Field Services Division (balent.jean@epa.gov)
Ms Balent is on the staff of the EPA's Technology Innovation and Field Services Division where she has worked to collect and disseminate hazardous waste remediation and characterization information since 2003. Ms Balent manages the Clean Up Information Network website and actively supports online communication and collaboration resources available to EPA. She formerly worked with the US Army Corps of Engineers Environmental Engineering Division in the Buffalo District. Ms Balent was also a member of the SUNY-Buffalo Groundwater Research Group where she constructed and tested large scale models of groundwater flow. Ms Balent has also conducted research relating to the Great Lakes, environmental remediation, and brownfields re-development. She holds a Bachelor's degree in environmental engineering from SUNY-Buffalo and a Master's degree in Information Technology from AIU.
Webinar Slides and References:
Webinar Slides and References:
Additional Resources:
If you have a suggested topic or idea for a future CLU-IN internet seminar, please contact:
Jean Balent
Technology Integration and Information Branch
PH:
202-566-0832 |
Email:
balent.jean@epa.gov
Michael Adam
Technology Integration and Information Branch
PH:
202-566-0875 |
Email:
adam.michael@epa.gov