Organizations and Resources
Organizations and Resources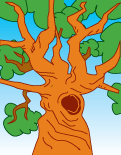 This page provides links to useful information related to ecological land reuse and restoration topics from federal, state, academic, non-profit and private sources.
Federal
National Oceanic and Atmospheric Administration – Office of Response and Restoration
The NOAA Office of Response and Restoration coordinates restoration and recovery efforts for the U.S.'s marine and coastal resources, particularly areas affected by oil spills or marine debris.
U.S. Department of Agriculture:

Natural Resources Conservation Service
The NRCS Plant Materials Program selects conservation plants and develops innovative planting technologies to solve the nation's most important resource concerns. Through this page you can find information of the Plant Materials Center nearest you and the resources each center offers.

USDA Service Centers
USDA Service Centers are designed to be a single location where customers can access the services provided by USDA agencies. This web site will provide the address of a USDA Service Center and other Agency offices serving your area along with information on how to contact them.
U.S. Geological Survey
A directory of all USGS science programs and activities, organized by topic and field.
Bureau of Land Management — National Seed Strategy for Rehabilitation and Restoration
A collaboration between federal agencies, non-federal partners, and valuable input from private industry and tribal, state, and local governments, the National Seed Strategy for Rehabilitation and Restoration is designed to provide a more coordinated approach to restoring plant communities. Its mission is to ensure the availability of genetically appropriate seed to restore viable and productive plant communities and sustainable ecosystems.
State

For organizations listed by region or individual state please click on the "Act Locally" button located in the menu bar or click here:

Act Locally

Academic Institutions and Nonprofit Organizations