EPA Presentations
Archived internet seminars for ecological restoration
Since 1998, CLU-IN has presented Internet Seminars covering a wide variety of technical topics related to hazardous waste characterization, monitoring, and remediation. For each seminar topic, we have selected the highest-quality offering for placement in our archives.
NARPM 2012
Blackwell Forest Preserve: A Reuse Success Story Video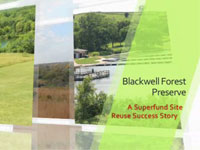 Download MPEG-4 Video (40.9MB)
EPA HQ/Region 9 Forum
NARPM 2011
Ecological Revitalization: Experience in Cost Effective Remedies
This half-day training course provided RPMs and other contaminated site managers with technical information on cost-effective remedies that lead to an ecological reuse of a site. This session instructed on how to address ecological risk through remedy design to remediate a site to ecological reuse. There are several case study presentations on lessons learned and techniques for demonstrating success.
NARPM 2010
The Truth about Ecological Revitalization - Case Studies and
Tools to Improve your Cleanups
NARPM 2009
Ecological Revitalization:
Turning Contaminated Properties
Into Community Assets
Michele Mahoney, EPA OSRTI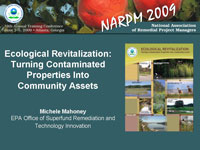 Links to Resources
Video
Ecological Reuse: The Importance of Ecological Reuse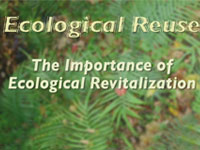 Download MPEG-4 Video (21.1MB)