Best Management Practice (BMP) Toolkit - Core Elements: Air & Atmosphere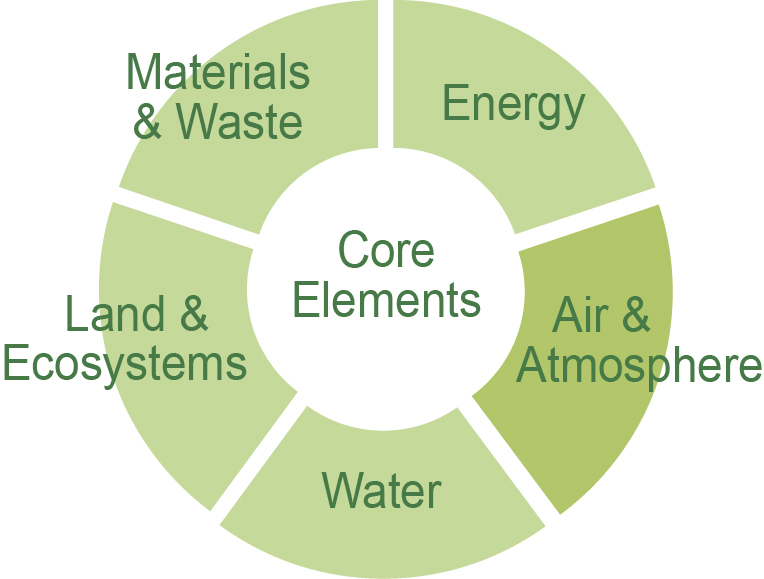 Green remediation strategies for air quality protection build on requirements or standards under the Clean Air Act, Energy Policy Act, and Energy Independence and Security Act. Cleanup at many sites involves air emissions from soil or ground-water treatment processes and often requires use of heavy diesel-fueled machinery to install and sometimes modify treatment systems. BMPs focus on opportunities to further reduce emission of greenhouse gas and criteria pollutants (ozone, particulate matter, carbon monoxide, nitrogen dioxide, sulfur dioxide, and lead).
Sample BMPs
Covering excavated areas with single-use biodegradable fabric to suppress dust while providing a substrate for favorable ecosystems
Spraying water in vulnerable areas to minimize air mobilization of contaminants, in conjunction with water conservation techniques and stormwater runoff controls
Retrofitting equipment engines with high-performance features such as multi-stage filters for cleaner exhaust
Using cleaner fuel such as ultra-low sulfur diesel to operate heavy machinery, wherever possible
Site-Specific Examples
View page 13 of Green Remediation: Incorporating Sustainable Environmental Practices into Remediation of Contaminated Sites (56 pp, 814K) to learn more about air quality protection within the context of site management.